Meghan Markle is supporting a new charity cookbook, which aims to celebrate the power of cooking to bring people together.
'Together: Our Community Cookbook' showcases over 50 recipes from women whose community was affected by the Grenfell Tower fire, is supported by The Royal Foundation and published by Penguin Random House.
Last summer, a group of women gathered in a communal kitchen in West London to prepare fresh food for their families, friends and neighbours. As they cooked together and shared recipes, they began to connect and heal together. Word spread and more women joined what has become known as the Hubb Community Kitchen.
The Duchess of Sussex, who visited the kitchen in January 2018 and continues to make regular private visits, has written the cookbook's foreword.
"I immediately felt connected to this community kitchen; it is a place for women to laugh, grieve, cry and cook together," she wrote. "Melding cultural identities under a shared roof, it creates a space to feel a sense of normalcy – in its simplest form, the universal need to connect, nurture, and commune through food, through crisis or joy – something we can all relate to."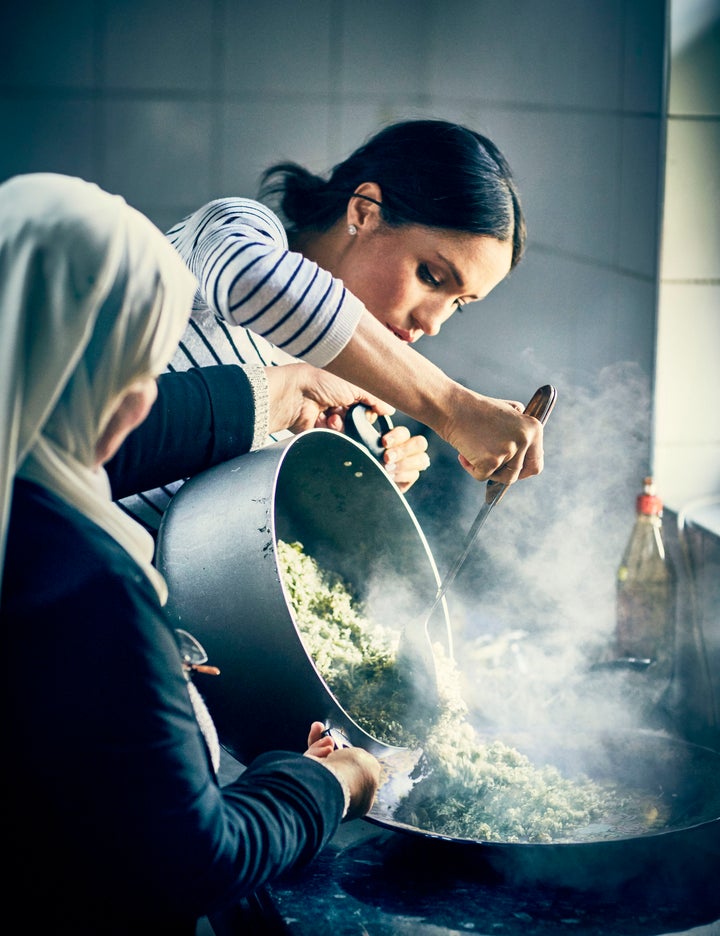 In the foreword, Markle also touched on her experiences of visiting the kitchen and having an apron put on her, then washing rice for lunch. She notes there is always "joyful company" and she leaves counting down the days until she gets to visit again.
In the introduction of the book, the women of the Hubb Community Kitchen wrote: "Our kitchen has always been a place of good food, love, support and friendship. Swapping family recipes and moments of laughter gave us a sense of normality and home. We named ourselves the Hubb Community Kitchen to celebrate the thing that we all feel every time we meet – hubb means love in Arabic."
Each dish tells a story of culture, family and a sense of home. As well as being a cookbook, 'Together' is a homage to life and friendship. The proceeds from the book will support the Hubb Community Kitchen, enabling it to stay open seven days a week and help transform lives and communities through cooking.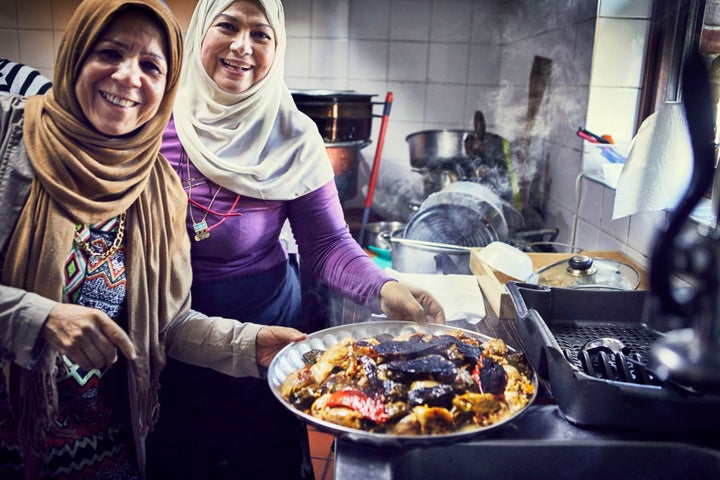 One woman from the Hubb Community Kitchen, Leila Hedjem, 35, said the kitchen is now "one big family", describing the other women as her sisters. "For some of the ladies who were affected by the fire, this kitchen was originally somewhere where they could make food for their families to take back to their hotel room where they didn't have facilities to cook," she said. "So they used to come here and cook homemade food, take it home for their children. It was comforting to be able to do that, and the kitchen gave them the opportunity to do it."
She added: "We didn't all know each other before this but now, we're like sisters. We go to parties together, pick up each other's kids from school. We all cook together in here, but it's never over-crowded. Somehow it just works."
Another woman, Intlak Al Saiegh, 62, sai: "It is a loving kitchen, for the people to come together and enjoy food. Especially after the disaster of Grenfell, when people had to feed their children every day and had no space to cook, this kitchen created the love, created the atmosphere for people to come together over food, and since then we've carried on doing that together."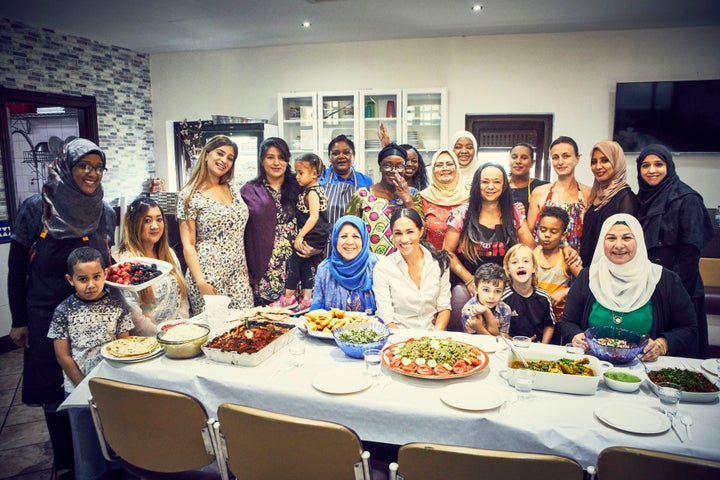 The Duchess of Sussex will host a celebratory event at Kensington Palace on Thursday 20 September to mark the launch the cookbook.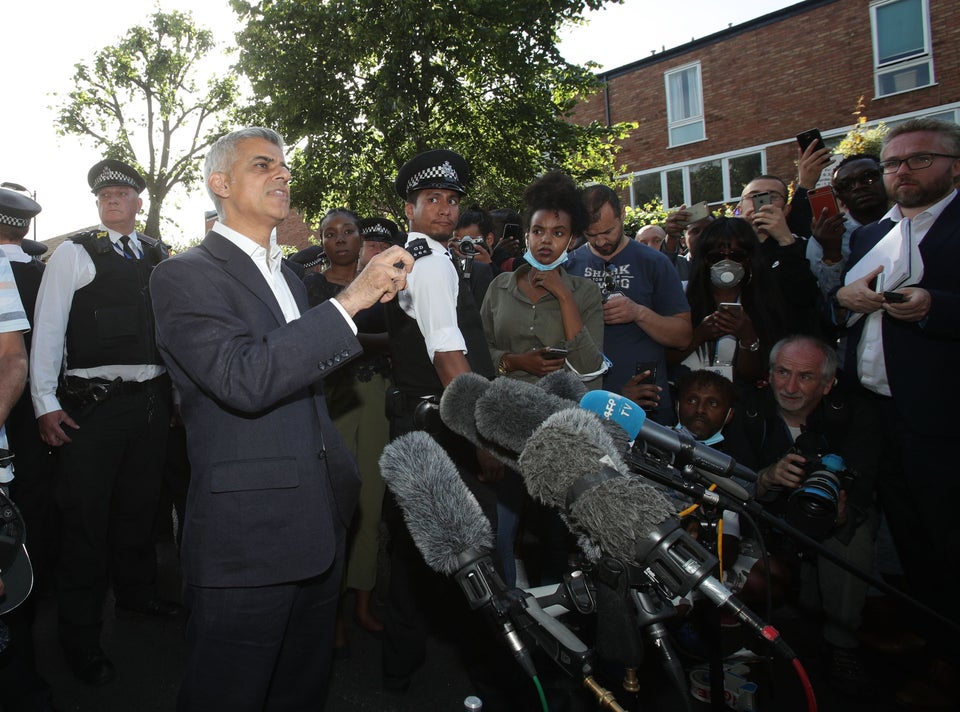 11 Questions The Grenfell Tower Fire Enquiry Has To Answer