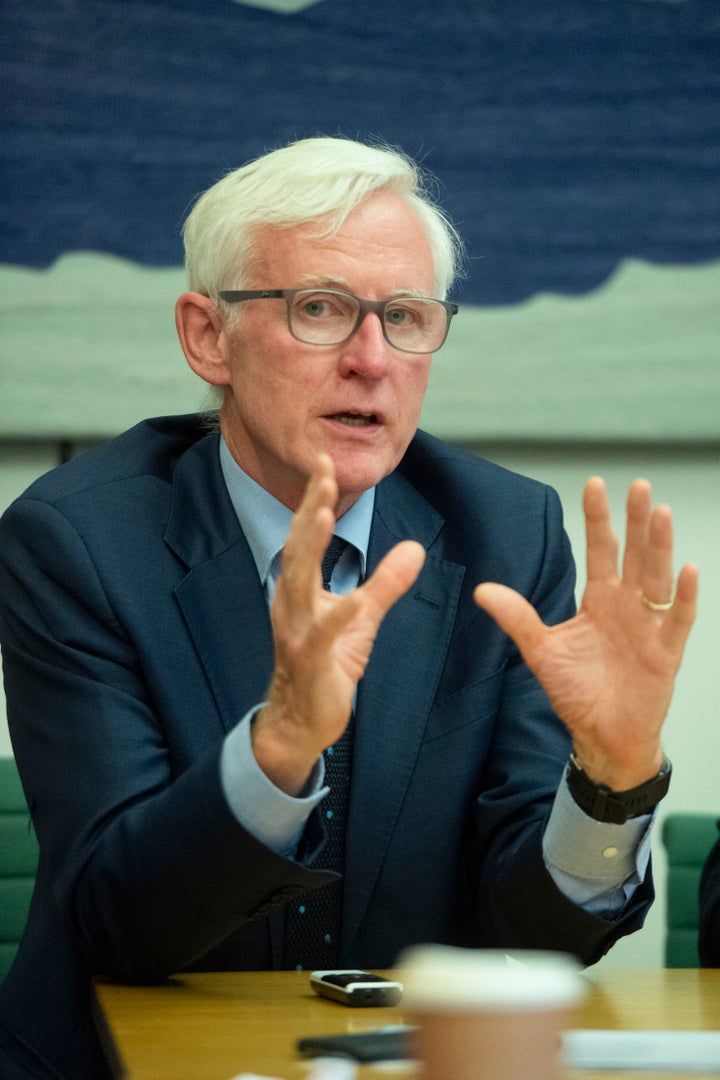 A former mental health minister has slammed the "intolerable" lack of consistent mental health care across the UK's universities.
Sir Norman Lamb, Liberal Democrat MP for North Norfolk, is calling for the introduction of a charter to guarantee student access to mental health support in order to end what he described as a "postcode lottery" of care.
Data obtained by Lamb himself, who in March 2019 asked 133 universities across the UK for information about how the institutions dealt with mental health, showed that the average longest waiting time for students to get help was 43.5 days – more than half the length of a standard university term.
Lamb described the figures as "unacceptable", saying that students were being "failed" by their own universities.
The Freedom of Information requests, completed and returned by 110 of the universities, showed a vast disparity in the way mental health was addressed across the UK's universities.
According to Lamb's research, at a time of huge focus on student mental health a significant minority of universities – 26% – are failing to increase funding for mental health services.
A third of universities who offered responses said they did not record waiting times for students looking for support with their mental health – something Lamb described as "a clear signal that we need to do much, much better."
He said: "The lack of appropriate mental health provision at some universities is intolerable.
"When the prevalence of mental ill health among students is increasing, it is completely unacceptable that some universities are cutting funding. We should be seeing sustained increases – after all, mental health support has historically been way underfunded.
"What is worrying is that some universities have no handle on the scale of the problem. They are failing to record waiting times; they aren't able to track what their precise spend on mental health is.
"It's outrageous that this should be the state of affairs in 2019."
A quarter of universities told Lamb that they could not provide a specific breakdown for mental health spending in their budget – whilst some universities spent in excess of £1million a year on mental health services, others reported that they had no dedicated budget at all.
Lamb described this lack of consistency as a "postcode lottery", with some students in extreme circumstances being left waiting more more than 100 days for help – far longer than the average university term.
Lamb said: "It's incredibly unfair – in some universities, like Cambridge, you get
a clear sense that they're tracking the data and they know what's going on at ground level in a detailed way and using innovative practice. I completely applaud that.
"Elsewhere, though, the picture is just very murky. It's not good enough.
"Students ought to know that in return for their tuition fees they'll not only receive an education but also that the institution will demonstrate a duty of care towards them."
In response to the disparate figures, Lamb is calling on the implementation of a charter to standardise mental health care across the UK's universities, and told HuffPost UK he would call a motion on the topic when parliament reopens.a
He said: "It's early days, but I believe there will be a good level of support for a charter – this data shows that we need to take action to make sure students have an equal access to care.
"Tragically, we are seeing time and again the effect a lack of sufficient mental health support is having on our young people, who I believe are being failed.
"Whether it's measures such as tracking attendance or offering students the choice for the university to contact their parents on their behalf with any concerns, there needs to be a legal standard to which we can hold universities."