Jonathon Torres, whose age and location are unknown, hand wrote the letter when he was in Year 6, aged 10 or 11.
"Dear Daniel, I'm really sorry you passed away and if you were alive me and you will be playing soccer and basketball with Matthew, Oscar and Brandon," the note reads.
"I am in the fifth grade and you were my best friend and our favourite song was Austin Moon and I hope you have fun with Jesus.
"From your best friend, Jonathon Torres."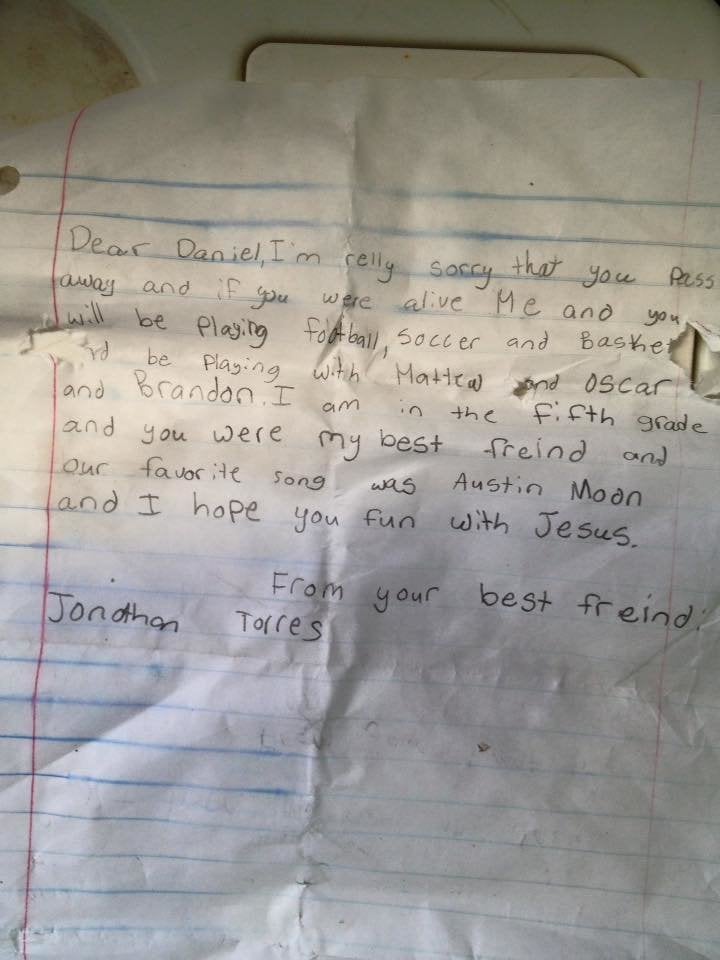 Facebook user Steve Mershon from Florida found the note washed up on the beach in a small bottle with a cork.
He uploaded a photo of the bottle and note online, with a touching open message to Jonathon.
"My name is Steve, and I found your note in a bottle on a beautiful Tuesday morning, 19 April," he wrote.
"First of all, let me tell you what a strong little man you are for writing your best friend that letter.
"You show so much love in your heart way beyond your years.
"Your parents, friends, teachers, myself and all of my friends who know I found your letter are so proud of you. Daniel is a lucky guy to have you as a best friend and I'm so sorry he passed."
Mershon continued by saying he didn't know when the note was thrown in the sea or how long it had been there, but called it the "most beautiful thing" he's ever found.
"You threw that bottle out to show your love for your best friend," he continued in his message.
"It is meant to be shared. It tugged at many heartstrings, Jonathon.
"You see, I think Daniel put the bottle ashore where I found it, and his friend Jesus led me to it. I'll tell you why.
"I've had plans for a few weeks to go way out on the ocean on a big cruise ship. I'm going to take your letter and your bottle with me.
"I'm going to add my own little letter to it and put the cork back in it, and when I find the deepest, prettiest, most blue water I can find, I'm going to throw it back in so someone else, along with their friends, can see the love in your heart."
The Facebook post has been shared more than 1,000 times since being uploaded on 20 April.
"What a wonderful journey you and Jonathan have led us on," one person commented.
"Love and grief are powerful emotions we all can relate to. I hope the next beach holds a blessed messenger."
Mershon said he is going to release the bottle back into the sea in mid-May.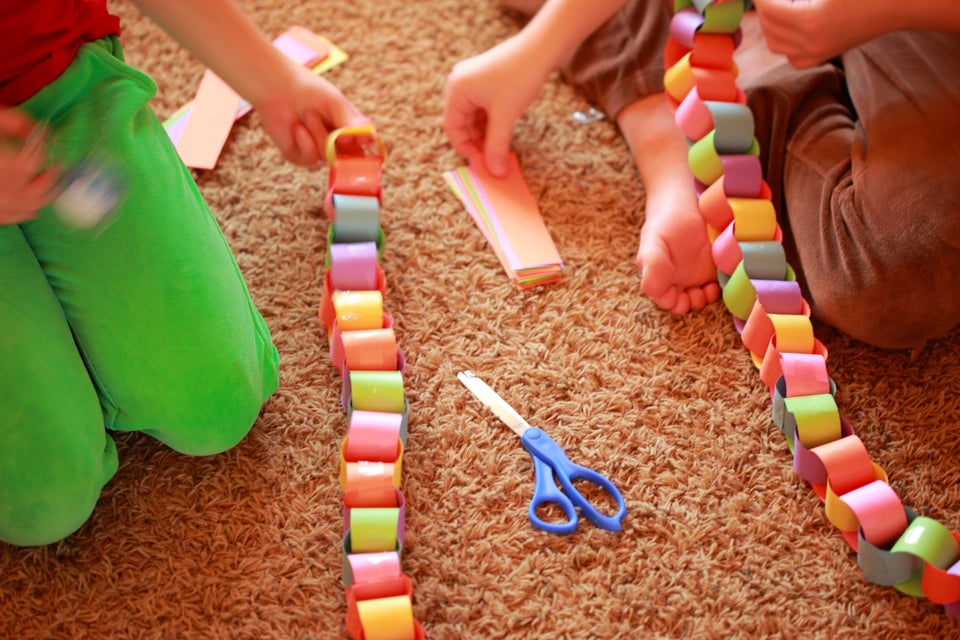 Boredom Banishing Ideas For Creative Kids