Just days ago Britain was basking in the hottest September day for more than 100 years but after the heatwave gave way to thunderstorms it has become evidently clear that summer is finally over.
Tuesday was the hottest day of the year so far with a temperature of 34.4C recorded at Gravesend but after Friday's thunderstorms, many areas of the UK will be feeling far fresher this weekend.
Yellow weather warnings remained in place on Friday for parts of south-east Britain.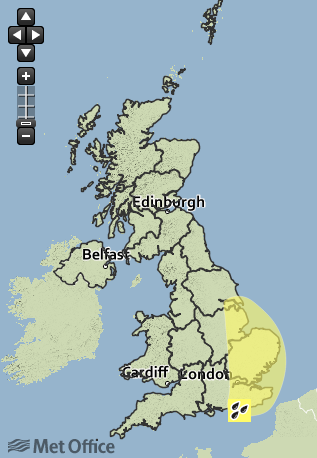 "This will bring the risk of 20 to 30 mm of rain in an hour in places, and 40 to 50 mm in a few hours.
"The area of thundery rain will gradually clear eastwards through the day whilst also tending to become less heavy later this afternoon and early evening."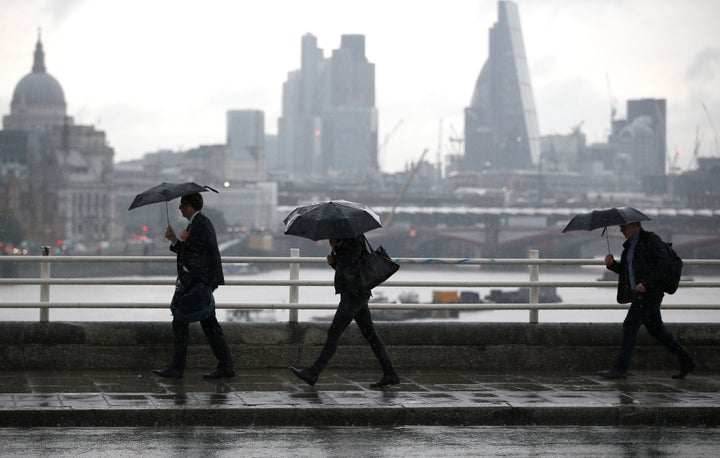 He said that although there would be no more thundery downpours on Saturday and Sunday, Britons in central and eastern parts of the country can expect "damp, dreary" weather, with things a little better further west.
Most of the country can expect the odd patch of sun and some light winds on Sunday.
Flash flooding also hit parts of the South East as thunderstorms washed away the recent heatwave, dumping almost half a month's rain in a few hours.