PC Steve Parmenter and PC Rob Ruston from the Tower Hamlets Borough noticed a woman in "distress" at around 4am on Friday 15 April.
The woman was found in West Ferry Road, East London, leaning against a bollard while her husband was trying to find assistance.
When the police officers approached her the woman told them her baby's head was crowning.
They helped deliver a baby girl on the street, then quickly wrapped her up safely in a Metropolitan Police jacket to keep warm.
The mum and baby are said to both be "doing well".
PC Rob Ruston added: "I was so pleased I could offer my help and assisted in delivering a beautiful baby girl, just doing my job and service to the community of London."
The Metropolitan Police announced the news on Twitter, prompting many people to congratulate the officers.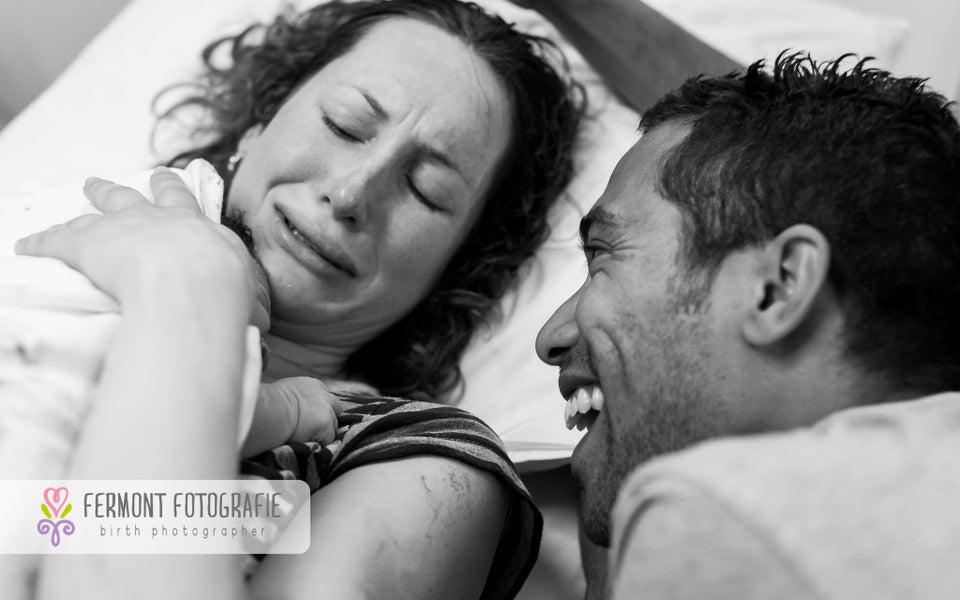 'First Moments' Birth Photography
Related