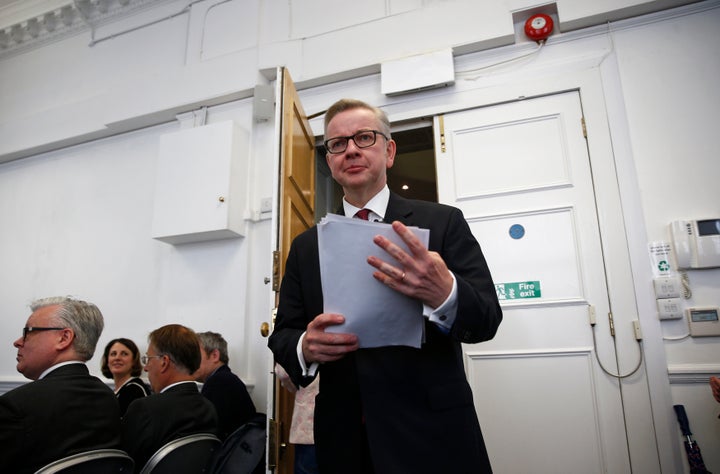 Michael Gove sought to make a virtue of his unpopularity by insisting the Prime Ministers need to make difficult decisions and withstand personal criticism.
Gove acknowledged the anger his decision had caused among Tory MPs, but stressed that his time as Education Secretary had taught him that doing "the right thing" could result in a backlash.
"If you are the sort of person who worries about personal criticism..about others getting under your skin, you shouldn't be leader," he said.
He shrugged off "Anglo-Saxon" swearwords used by Tory MPs loyal to Johnson - one had Tweeted that "there was a very deep pit reserved in hell for Michael Gove" - as the difficulties caused by writing in "140 characters".
Referring to his unpopularity among teachers and parents, he said that he "faced my fair share of opposition".
He said that "what drove me on through opposition and difficult days was a conviction" that politicians had to "take risks in order to generate opportunity".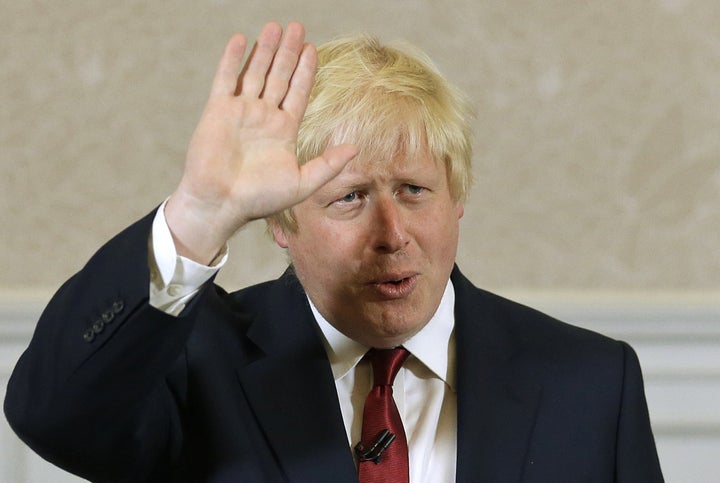 Questioned about opinion polls that suggested he was deeply unpopular with the public, the MP said: "Opinion polls weren't always right the election. It's not important to be liked in this job, it's important to be respected."
The Justice Secretary, who is believed to have upto 70 MPs backing him, admitted that his public image was a problem, yet sought to turn it into an asset.
"I know my limitations. Whatever charisma is, I don't have it. Whatever glamour may be I don't think that anyone could ever associate me with it," he said.
"All my political career, I've been driven by conviction, not ambition, by a belief in doing what's right, not what's expedient, by wanting to pulll levers that make things better not steer to the sound of applause."
Gove said that when he phoned Boris's campaign chief Sir Lynton Crosby two hours before the planned leadership launch, "the conversation was brief and businesslike".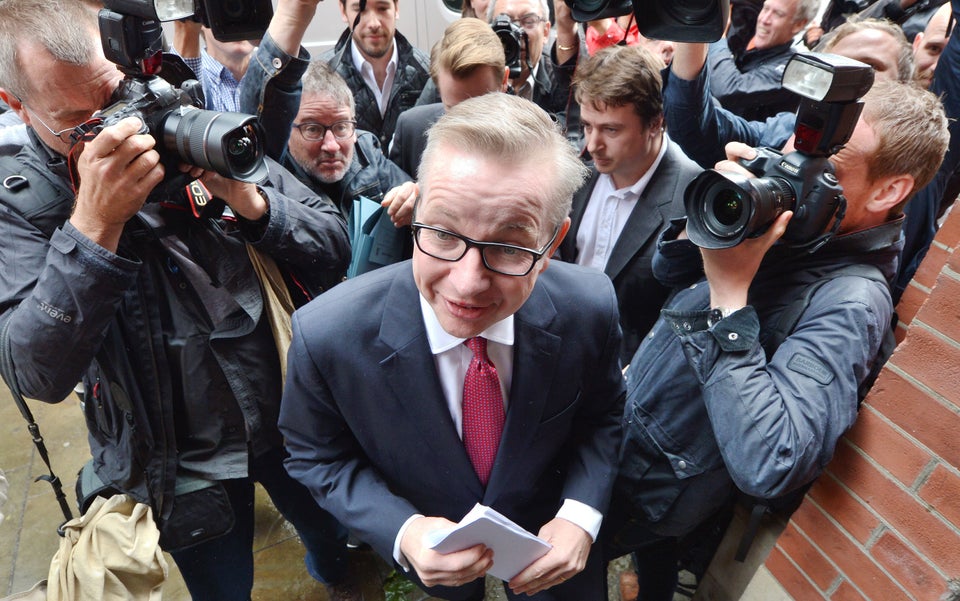 The wannabe PM also pledged an extra £100 million a week to the NHS under 'Brexit' - £250 million less than the figure emblazoned on the infamous battle bus - as he admitted he "did not want" to stand for Tory party leadership.
And in what appeared to be a major change of tack, he refused to recommit to the Tory manifesto pledge to get net migration down below 100,000 a year.
He simply said he would "bring the numbers down" through an Australian points-based system, but it would be up to Parliament to decide how best to implement that.
He also admitted the referendum had "exposed problems and prejudice that can run deep", acknowledging the spike in hate crimes reported since last Thursday's referendum.
Gove said he had support from his wife, Daily Mail columnist Sarah Vine, the "last time I checked", and underlined his tilt at the top job was only because Boris Johnson was "not the right man for the task".
He said that neither his wife nor George Osborne had urged him to run for the top job.
Launching his leadership bid with a wide-ranging, 13-page address, Gove said he would put his "heart and soul" into defending the NHS, and said at least £100 million would be committed to the service.
The Leave campaign campaigned under the banner: "Let's give our NHS the £350 million the EU takes every week."
Insisting the Government has "got to invest more money in the NHS" Gove said: "I will take all the steps necessary to give the NHS at least £100m per week by 2020."
Asked later whether he had "betrayed people's trusts", Gove said:
"Absolutely not, throughout the referendum campaign I was continually asked about that - quite rightly so. And I was always clear. £350m is the gross sum we give to the EU each week - and I was clear if you look at the net figures, we needed to take back control of that money, and with the net sum give £100m extra each week to the NHS."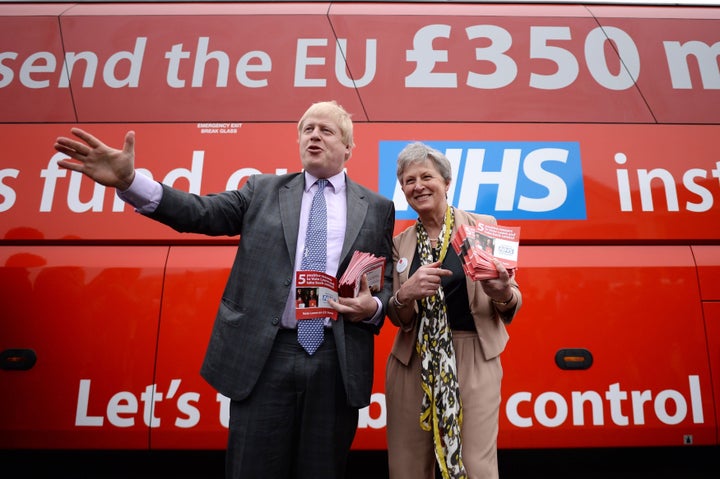 In the immediate aftermath of the vote, Nigel Farage admitted it was a "mistake" for the Leave campaign to make the pledge - though he was never formally part of the official Leave campaign.
Leading 'Brexit' campaigner Iain Duncan Smith also claimed he "never said" the NHS would get £350m a week extra. The Leave campaign says it never actually said £350m would go to the NHS - and could got to the NHS and other priorities.
The reaction to his NHS pledge was instant.
In his speech, he also admitted to his doubts over his one-time ally Boris Johnson as PM that drove his decision to stand.
"I never thought I'd ever be in this position. I did not want it, indeed I did almost everything not be a candidate for the leadership of this party.

I was so very reluctant because I know my limitations. Whatever charisma is I don't have it, whatever glamour may be I don't think anyone could ever associate me with it."
Gove, the Justice Secretary, said he wanted leaving the plan to leave to EU "to work" and for "all Boris's formidable talents, he was not the right man for that task".
"I believed that Boris Johnson - who had campaigned alongside me with such energy and enthusiasm - could build and lead that team. I wanted that plan to work. I worked night and day for it. But I came to realise this week that, for all Boris's formidable talents, he was not the right man for the task."
He also admitted to having to "part company with my friend David Cameron" over the referendum, but that "politicians aren't paid to tend their feelings".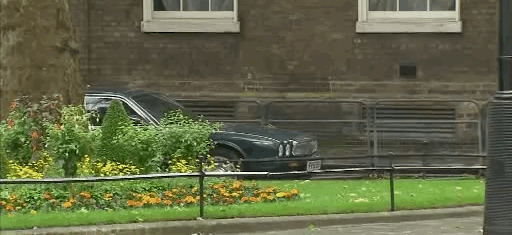 8 Things About Michael Gove