Microplastics have been found in every UK river studied by a new Greenpeace survey – revealing the extent of the plastics problem in our local waterways.
In the first nationwide exercise of its kind, which looked in detail at 13 rivers, experts found a total of 1,271 pieces of plastic, ranging in size from straw and bottle-top fragments to tiny 1mm microbeads – which have been banned.
The River Mersey was found to contain proportionally more plastic pollution than the infamous Great Pacific Garbage Patch, considered by scientists to be one of the most plastic-polluted expanses of water on earth.
The other rivers included in the study were the Exe, Thames, Severn, Great Ouse, Trent, Aire, Derwent, Wear, Conwy, Wye, Clyde and Lagan.
"The results of this report speak for themselves," said Dr David Santillo, senior scientist with Greenpeace Research Laboratories at the University of Exeter.
"We ignore this problem at our peril. Once microplastics are in the river, they become impossible to remove again."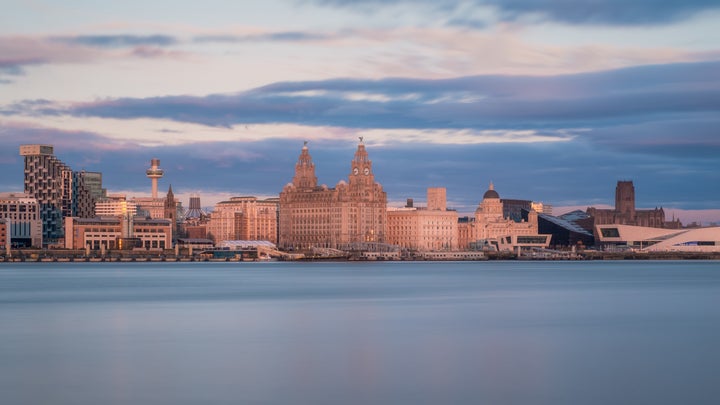 Microplastics are small plastic particles, less than 5mm in diameter, that are often broken-down fragments of larger items that have started degrading. This can include plastic bottles, packaging and plastic bags.
These microplastics are often eaten by wildlife and fish, which can cause gut blockage, alter feeding behaviour, growth rates and reproduction, or latch on to bacteria which cause diseases to spread. They can also leak harmful chemicals into our waterways and landscape.
As well as finding microplastics, the study found more than 50% of the rivers tested contained plastic pellets called 'nurdles', which are used as a raw material in the production of plastic products.
Greenpeace has called for the government to introduce legally-binding plastic reduction targets in the upcoming Environment Bill, as well as an independent environmental watchdog with powers to enforce those targets.
"This study is a wake-up call for government," Fiona Nicholls, ocean plastics campaigner for Greenpeace UK, said. "Fiddling around the edges of the plastic pollution problem by banning straws simply doesn't cut it.
"We need to see bold new plastic reduction targets in the upcoming Environment Bill, and aim to at least halve single-use plastic production by 2025."
Last week, it emerged humans could be ingesting the equivalent of a credit card's worth of microplastic every week, via bottled water, beer and common food-stuffs such as shellfish and salt.
And, in October 2018, scientists discovered microplastics in samples of human faeces. Plastic was found in every single stool sample, detecting an average of 20 microplastics particles per 10 grams of stool. All participants consumed plastic-packed food or drinks and the majority consumed fish.
The Greenpeace study also follows a recent survey by Bangor University and Friends of the Earth, which found microplastics at 10 sites across the UK, including Ullswater in the Lake District, Loch Lomond in Scotland and the River Thames.
Dr Christian Dunn of Bangor University said: "It was more than a little startling to discover microplastics were present in even the most remote sites and quite depressing they were there in some of our country's most iconic locations."