Millie Mackintosh has a busy summer lined up - creating her own special Birchbox, releasing her latest fashion line and - of course - preparing for festival season.
So to celebrate the upcoming launch of her Birchbox - the 'Never-Ending Summer' box, available this July and containing a whole host of Millie-approved products including a LOC lip crayon in her very own shade (Bohemian Rose, a sheer glossy pink) - we found out her top hair and makeup tips.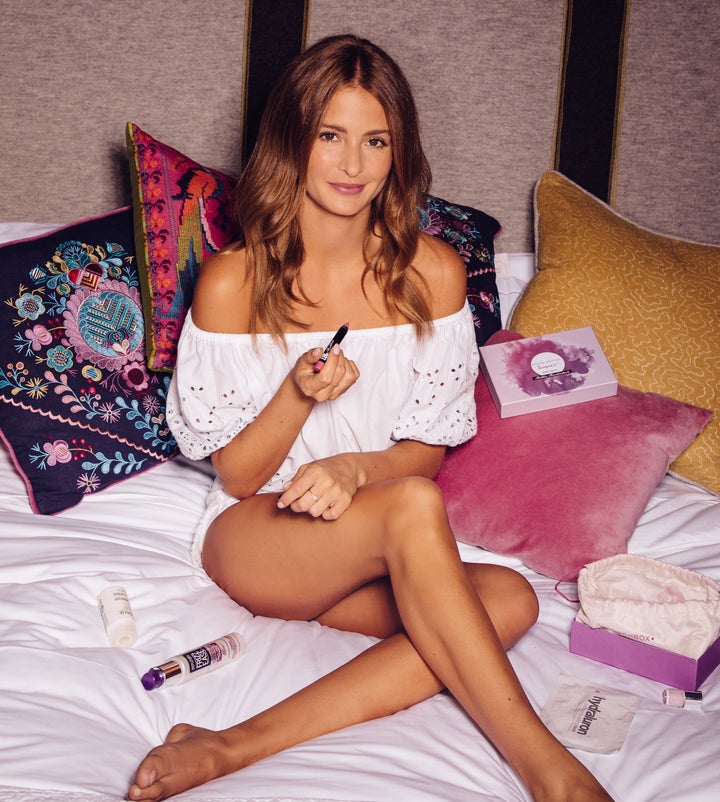 What's your favourite festival makeup look?
I love glitter, doing lots of gems and intricate designs around the eyes or cheekbones can be really pretty too. Or little stick on hearts!
At Coachella I just did a sweep of glitter under each eye and used my finger to drag it down like glitter tears – it was so cute.
And your go-to festival hairstyle?
I love braids for festivals. I did lots of different plait variations for Coachella and I'll definitely do them later this year too.
You can have so much fun with things you can braid into your hair – feathers, different coloured ribbons, flowers, accessories, gems and hair charms. People are doing really cool things with plaits now.
If it's really bad weather, I wear hats to save my hair from the rain.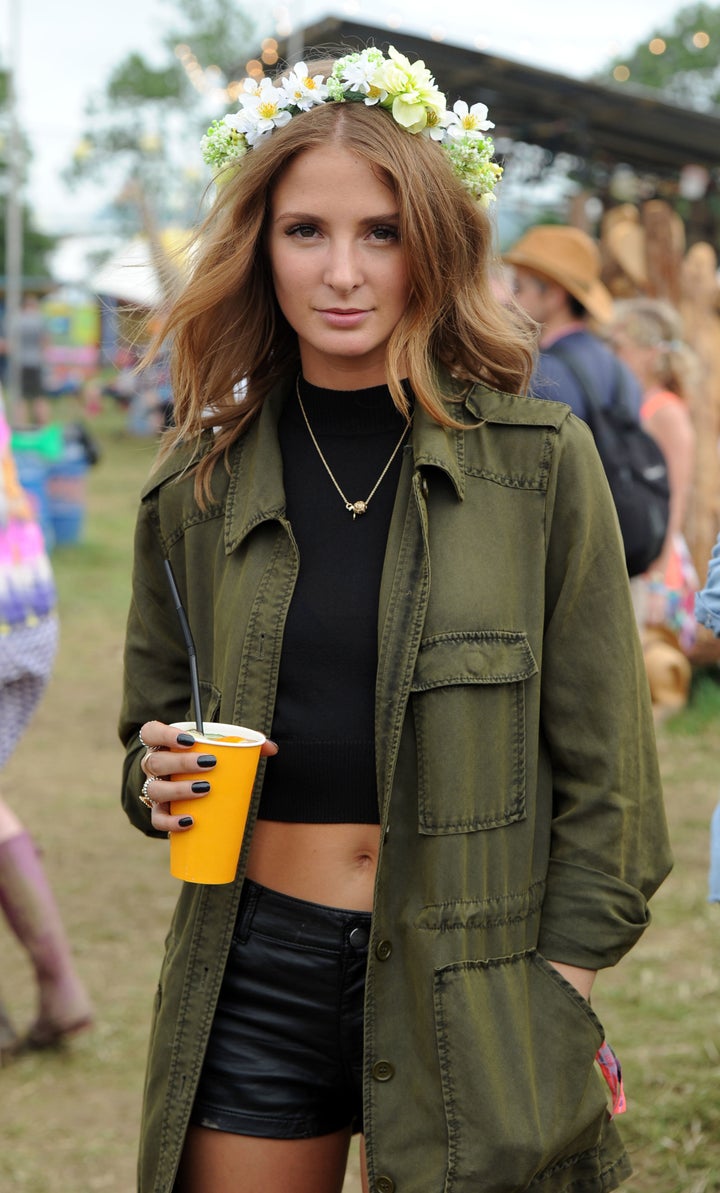 What will you be packing in your festival beauty bag this year?
There's not much running much water, so I'll take a cleansing water like Caudalie Micellar Water – even at a festival I will try and take my makeup off at night or I know my skin will start breaking out and be really congested by the end.
It's all about remembering really basic stuff like blister plasters and ear plugs, they're a definite must. And lots of perfume - Tom Ford Neroli Portofino is my summer smell.
How do you hide the inevitable lack of sleep?
I really like using hydrating eye patches under the eyes if you wake up and feel puffy and tired - realistically, you are going to be tired at a festival. The Elemis Hydra-Gel Eye Masks are great.
For hiding dark circles, I use By Terry Touche Veloutee - that's really good because it's hydrating, concealingm illuminating and doesn't look cakey.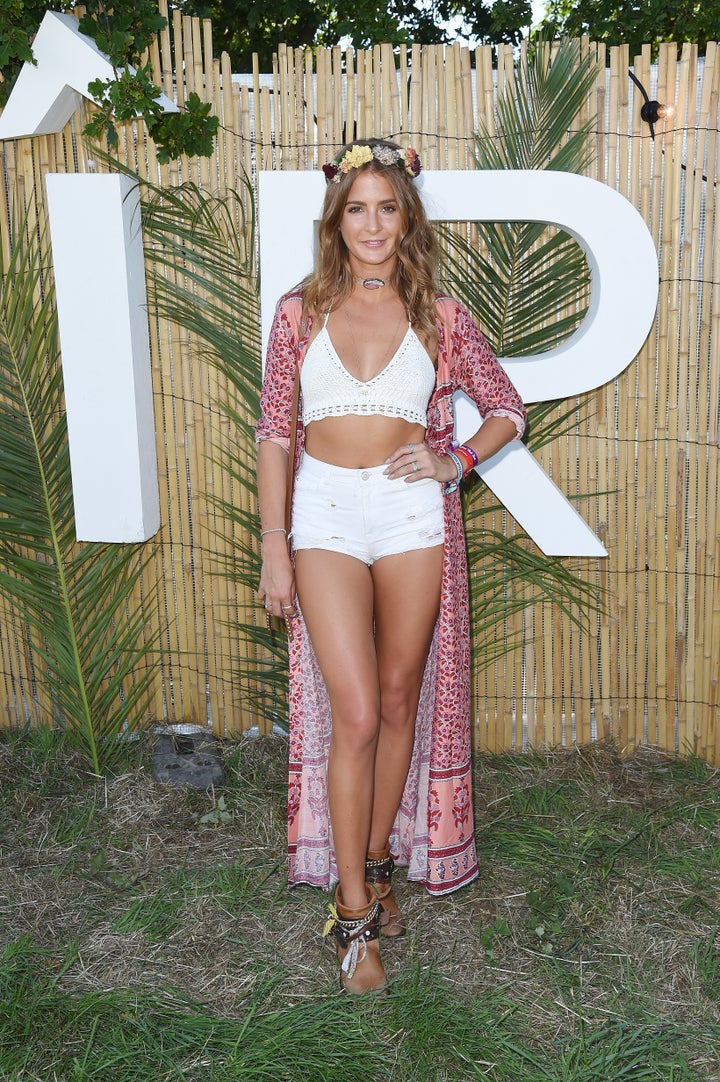 How do you prepare for a festival?
I like having a golden glow all year round and before a festival it's nice to have a spray tan – I had one before I went to Glastonbury last time. It definitely hides a multitude of sins. I like the brand James Read, especially the face tans.
I also get a blow dry the day I go to the festival, I'll get it really natural but it makes me feel like everything is all together.
The best tip is to prepare for the weather and try to combat that. Getting drenched at a festival isn't the best look – with mascara running down your face, so use waterproof! SPF is also a must, I use Caudelie SPF 20 on my face, which is in my Birchbox, and a strong factor on my body – at least a 30, or a 50 depending on where I am.
Are there any festival looks you'd like to see scrapped?
What I love about festivals is seeing so many different looks, I don't think there are any rules about 'this is the festival look you should wear' - it's all about expressing yourself and enjoying yourself.
I like seeing it all. It's good fun to people watch.