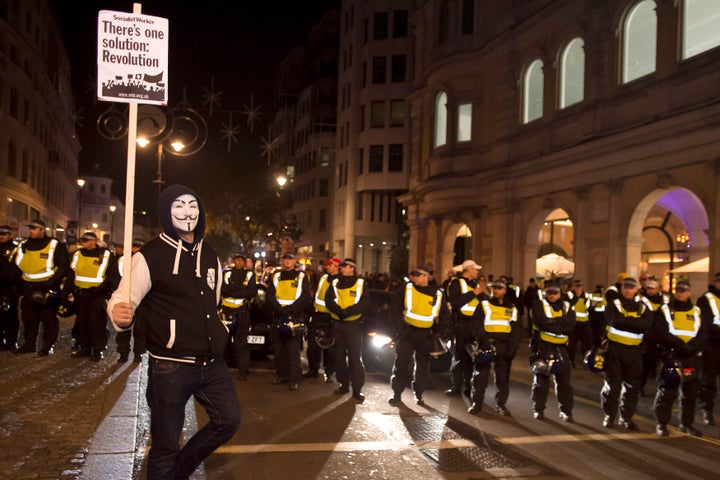 Hundreds of people, many chanting "fuck the police" and lighting flares, walked down Whitehall from Trafalgar Square to Big Ben.
Forty-seven arrests were made, at least three of them weapons related.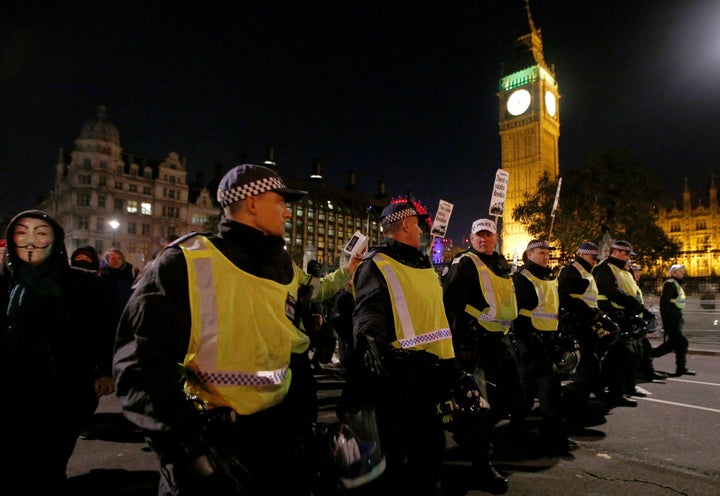 Footage of the event shows fireworks being fired towards police.
The event officially began at 6PM but police were preparing throughout the day.
It was scheduled to finish at 9PM but crowds remained late into the night.
The secretive collective hoping to bring about political revolution and Britain's biggest police force traded barbs in blogs on The Huffington Post UK after last year's protest was marred by clashes.
Anonymous wrote: "Last year the biggest gang in London, the Met Police... put on a pitiful display of aggression and violence."
While the Met hit back: "Any claim that somehow the police are 'responsible' for this violence is simply not borne out by the facts."
Anonymous added: "We call on the Metropolitan Police to restrain from violence and their usual mob mentality.
"To those attending November 5th with little experience of the Met we have simple advice, the police are not your friends, they do not regard you as such, do not regard them as such either."
"In a society that has abolished all adventure, the only adventure left is to abolish that society."
Events were planned in cities around the world.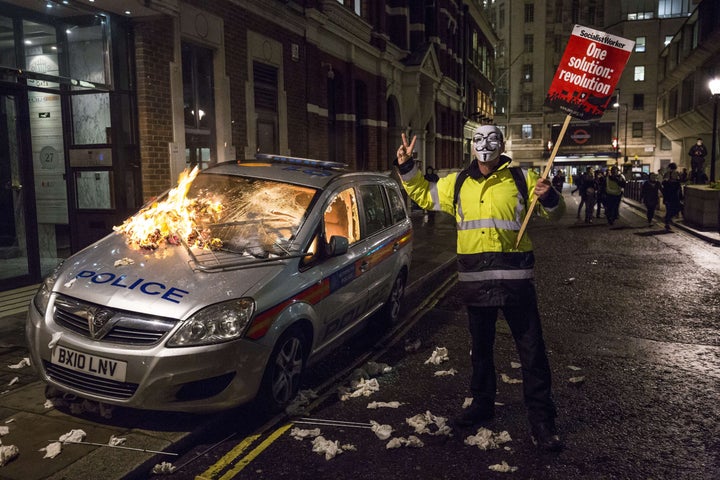 Fifty people were arrested and early in the evening police apprehended three men, aged 38, 55 and 50 on suspicion of being in possession of offensive weapons. The men, said to have been found with knives, gas canisters and lock picks in Trafalgar Square, remain in custody.