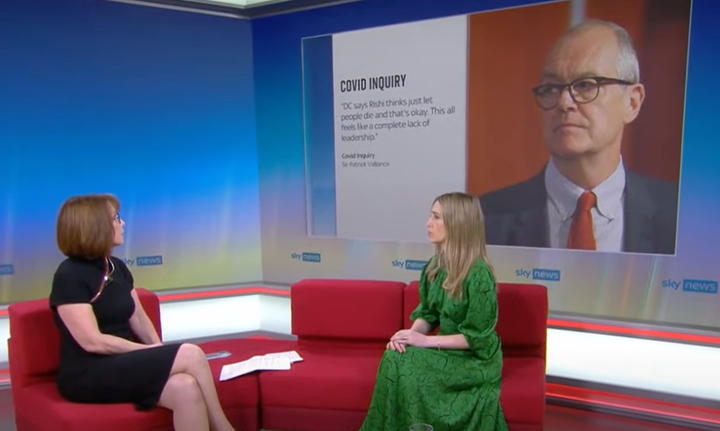 The incendiary remark was contained in a diary written at the time by Sir Patrick Vallance, the chief scientific adviser.
In one entry dated October 25, 2020, Vallance recalls a meeting in Downing Street with then prime minister Boris Johnson and his senior adviser Dominic Cummings as arguments raged over whether to impose a second lockdown.
Vallance wrote: "DC says Rishi thinks just let people die and that's ok."
On Sky News this morning, Laura Trott, the chief secretary to the Treasury, was quizzed on the remark by Kay Burley.
"That quote - is that something you would recognise?," said Burley. "Rishi thinks just let people die and that's ok."
Trott replied: "I was on the backbenches. The government was working to save lives and livelihoods, and that was a vital part of what they were trying to do. Of course they wouldn't have got everything right - that is what the Covid inquiry is looking at."
Burley also pressed Trott on Vallance's claim that senior members of the government - including Sunak - failed to show "leadership" during the pandemic.
The presenter said: "Why should we think the PM is capable of leading now when he couldn't do it during a massive pandemic?"
Referring to the furlough scheme, Trott said: "I don't think it's a case that he couldn't do it during the pandemic. Most people will be familiar with him launching huge schemes to help them stay at home and keep their jobs and keep their incomes. That was absolutely vital to so many people.
"I think that he provided a great degree of leadership during that."