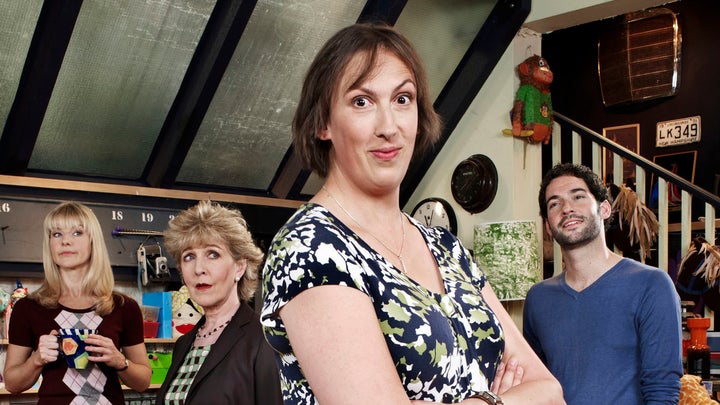 Miranda Hart has denied claims her hit BBC sitcom is set to return for a fourth series.
The Sun first reported the star had already written the script for new episodes of her self-titled show, running a quote claimed to be from her, which said: "A lot of lovely people have kept on asking for the return of Miranda so here we are and I hope everyone likes it."
However, Miranda has contested this in a post on social media, insisting there is "nothing planned" and the story had not come from her.
She wrote: "It's so lovely when some people get excited there might be more Miranda. Means a lot.
"But I'm afraid what was in papers today didn't come from me. Nothing planned at this time."
She added: "And yes Twitter I look forward to all the 'thank God for that' etc! This is just for the few that were excited. No need to tell me that you're relieved."
The BBC has declined to comment. HuffPost UK has also contacted a spokesperson for Miranda Hart for additional comment and is awaiting a response.
Miranda started out on BBC Two in 2009, before making the leap to BBC One for its third series after huge ratings success.
But the star later announced the show would come to an end with two specials over the 2014-15 festive period.
The show was previously the subject of revival rumours back in 2018, with Miranda forced to issue a similar statement insisting she had "no idea" where the story came from.
Miranda added that her character was "still on honeymoon" after tying the knot with long-time crush Gary (Tom Ellis) in the final episode, which aired on New Year's Day 2015.