Merchandise being sold at a Momentum-organised event at the Labour Party conference in Liverpool appears to make light of the injuries suffered by disabled veterans.
The booklets and mugs also state the armed forces "make stuff dead" and are "like prison but with more fighting".
The World Transformed is a cultural festival "powered by Momentum" being held as a fringe event at the 2016 Labour Party conference in Liverpool this weekend.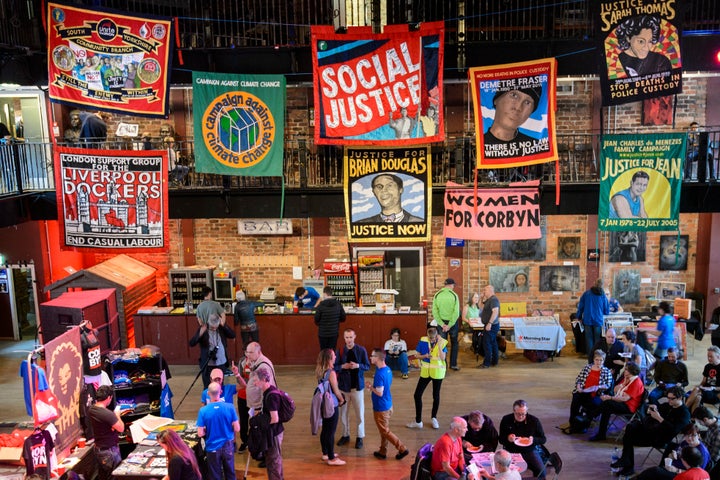 The merchandise in question is not produced by Momentum but by the London-based artist, Darren Cullen.
Cullen's work did have its supporters, some of whom appear to be veterans themselves.
A Momentum spokesperson said: "Darren Cullen, a satirical artist, illustrator and artist produced this artwork with Veterans for Peace UK in order to highlight the horrors of war, including the detrimental physical and mental impact it has on soldiers, especially teenagers.
"It was featured on Darren Cullen's stall at The World Transformed, which he had on Sunday. Momentum intended no offence or disrespect to members of the Armed Forces."
Other things available separately from the event include a selection of poems honouring the Labour leader.
And if you like you can hear Michael Deacon read some out here.
Momentum are also holding events aimed at children, one in which they will be asked "what does your teddy stand for".
The 'Teddy Bear Mandate' session in Liverpool on Sunday will require youngsters to imagine which party the toy might join and led, what its mandate would be, and what its values are.
The event will also encourage youngsters to "make signs and banners and stage a mock protest", according to an advert in the Red Pepper magazine.