'Monster' Hurricane Dorian has struck the northern Bahamas, ripping off roofs, overturning cars and tearing down power lines, with 185mph winds.
Nearly one million people have been ordered to evacuate the coast of South Carolina, while Florida, Georgia and North Caroline have also declared states of emergency.
On Monday the storm, which is the most powerful to hit the Bahamas since records began, saw its top sustained winds decrease slightly to 175mph.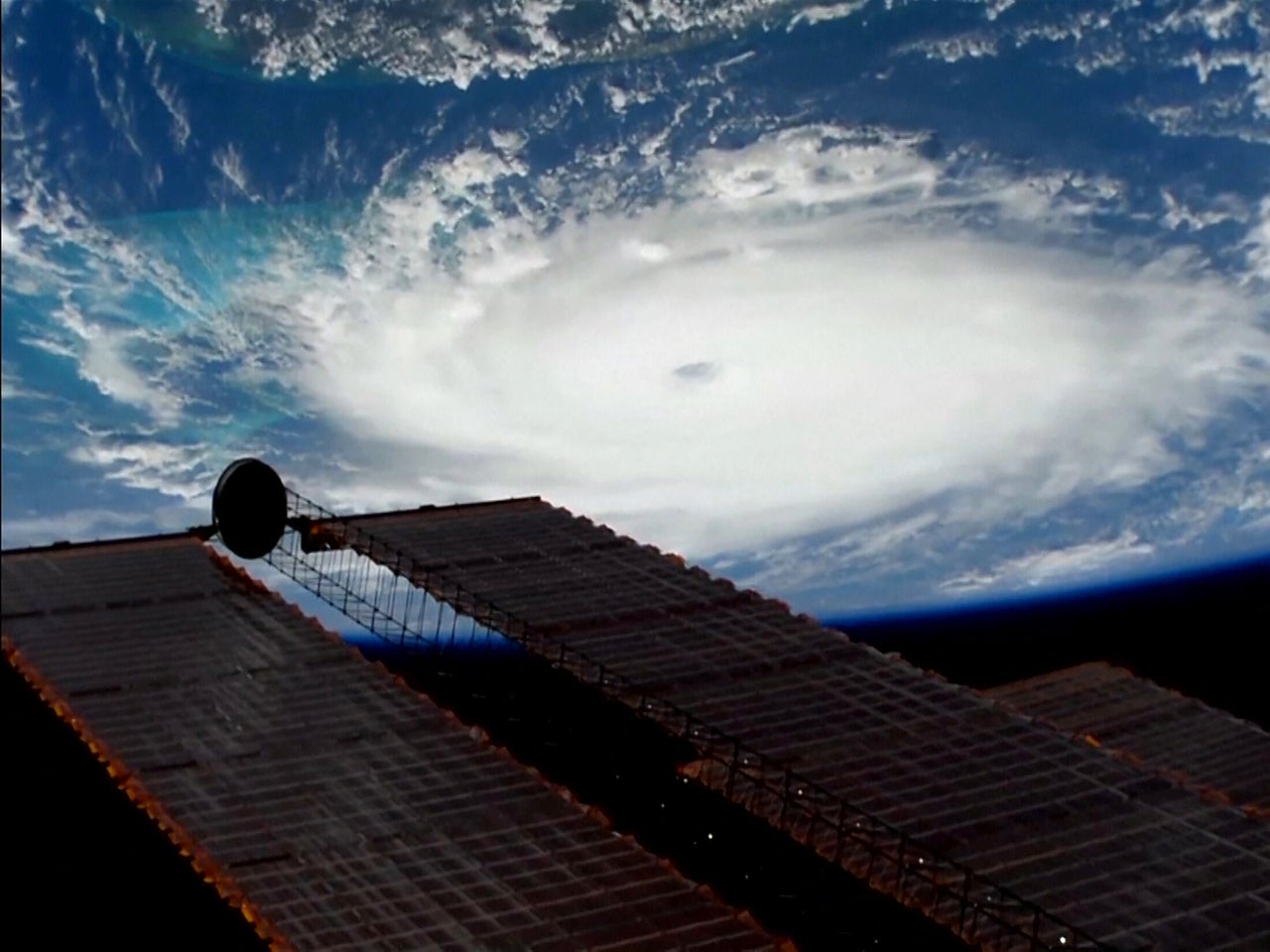 Dorian tied the record for the most powerful Atlantic hurricane ever to come ashore, equalling the Labour Day hurricane of 1935, before the storms were named, the PA media reports.
At 4am BST , the hurricane was about 135 miles (220 km) from the Florida coast, parts of which were being evacuated, as it crawled westward.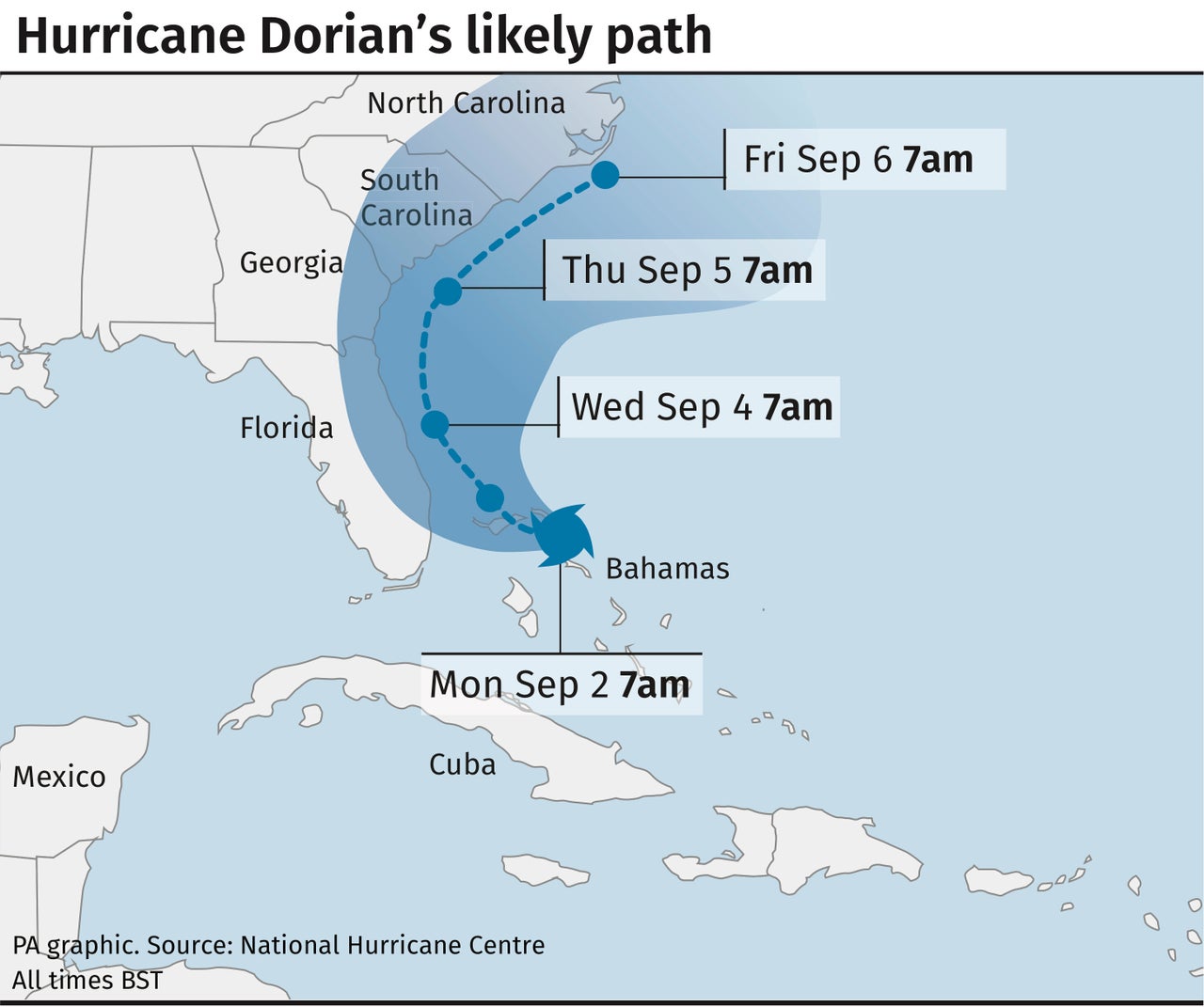 Residents on Abaco posted video on social media showing floodwaters halfway up the sides of single-family homes with parts of the roofs torn off.
Car alarms blared across the island, which was littered with twisted metal and splintered wood.
"It's devastating," said Joy Jibrilu, director general of the Bahamas' Ministry of Tourism and Aviation. "There has been huge damage to property and infrastructure."
South Carolina's governor has ordered a mandatory evacuation of the state's entire coast as Hurricane Dorian threatens.
Governor Henry McMaster's order goes into effect from noon on Monday, when state troopers will begin reversing lanes so that people can all head inland on major coastal highways.
The order covers nearly one million people, many of whom are evacuating for the fourth time in four years.
McMaster said he knew some people would not be happy having to leave their home, but he added: "We believe we can keep everyone alive".
The National Hurricane Centre forecasts the centre of Dorian is to stay off shore while paralleling the South Carolina coast starting on Wednesday afternoon.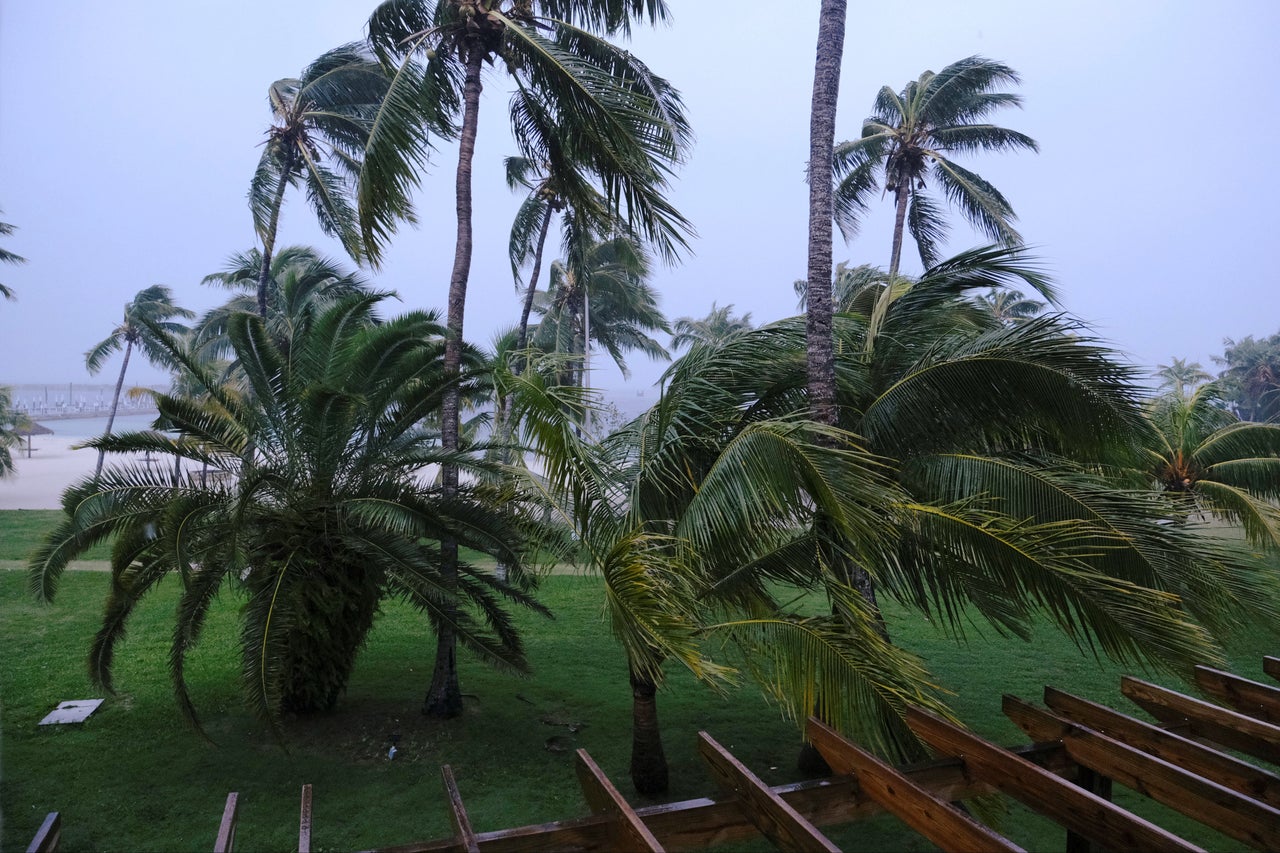 But a small error in the forecast could send the eye and strongest winds into the state.
Like many officials in Florida, Governor Ron DeSantis warned residents against becoming complacent after forecasts began saying on Saturday that the state might escape a direct hit, Reuters reports.
"This storm at this magnitude could really cause massive destruction. Do not put your life in jeopardy by staying behind when you have a chance to get out," DeSantis said, urging people to heed evacuation orders from county officials.
Dozens of Floridians who live in boats in marinas in Brevard County were rushing to secure their vessels, strapping them to docks and removing canvas coverings from decks, but some boat residents said they wanted to ride out Dorian.
"I will not get off this boat during the hurricane for any reason at all, save a human life," said Ned Keahey, 56. "It's home."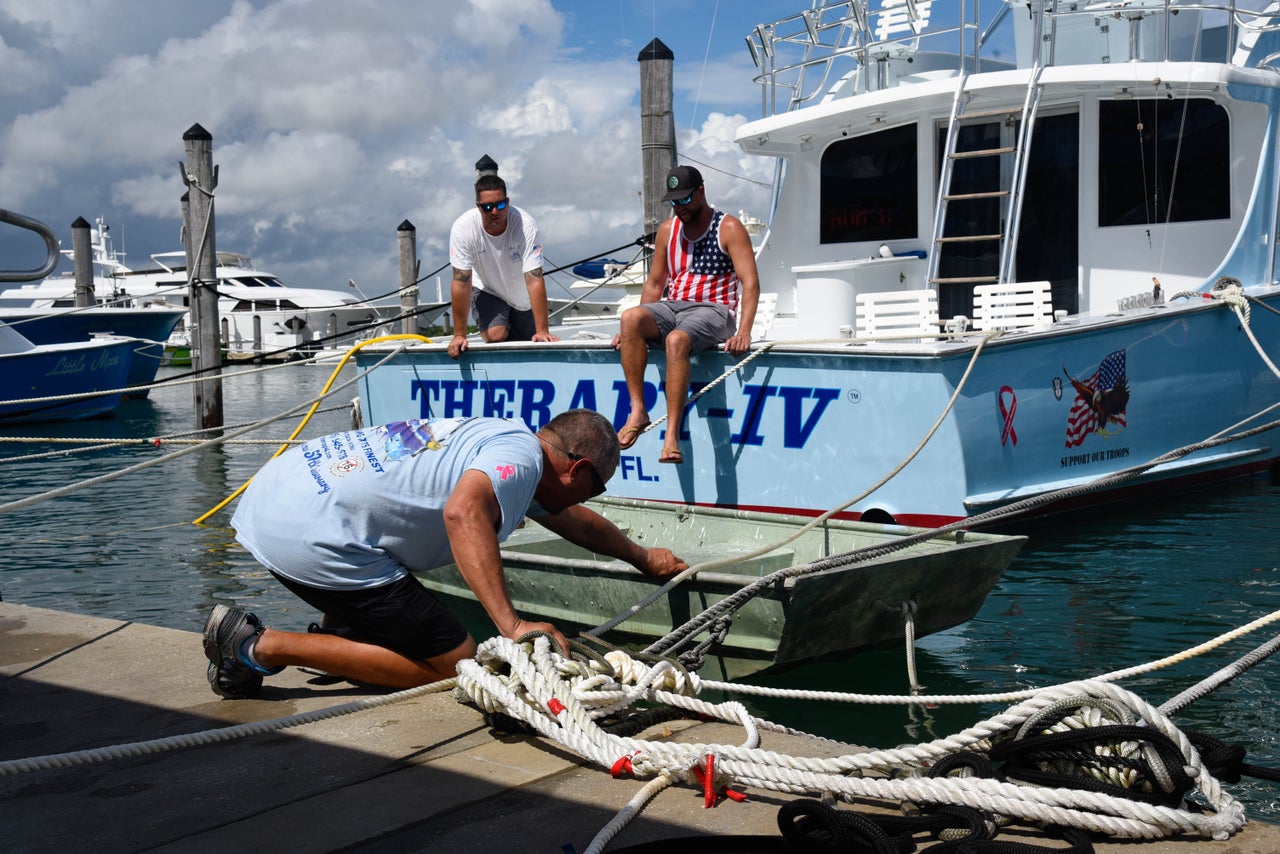 Palm Beach County, the third most-populated county and home to President Donald Trump's Mar-a-Lago resort, was among those with partial mandatory evacuations. Other counties announced voluntary evacuations.
"This looks like it could be larger than all of them," Trump said during a briefing with the Federal Emergency Management Agency (FEMA).
FEMA is moving food, water and generators into the Southeastern United States, said acting Administrator Peter Gaynor.