Is there anything more irksome than having to pay a couple quid to withdraw some of your own cash? Frustratingly, you might need to steel yourself for forking out those extra charges more often – according to consumer group Which? an increasing number of cash machines now charge people to withdraw money.
In March alone, more than 1,000 ATMs were converted to charge fees, says Which? – a process it claims is "stripping" communities of access to free cash at an "alarming" rate.
Many people now rely more on their card than cash. But there are some groups, including elderly people for example, who often tend to prefer cash payments rather than using card for transactions. There are concerns that those who are less mobile could also struggle by being forced to travel further to access a free cash machine.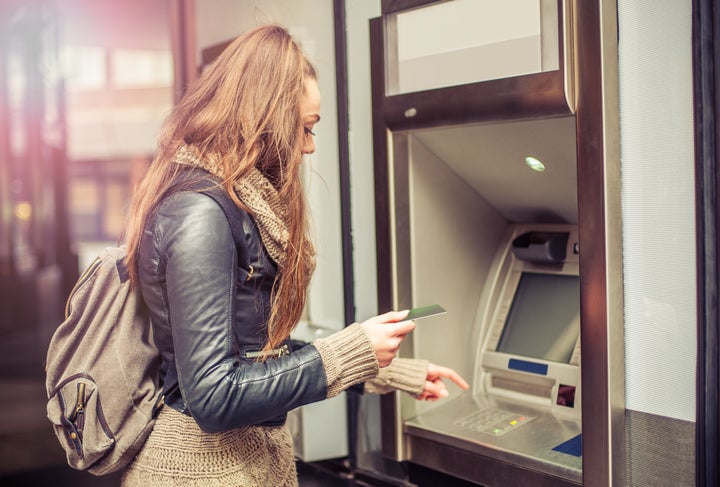 Which? says that the majority of machines converted to charge fees are run by Cardtronics, the UK's biggest cashpoint operator, with machines ran by Note Machine also impacted.
These cashpoint operators have begun to charge in fees to consumers because of a result of a dispute between them and Link, which runs the network they use. Link has reduced the fee that banks pay each time a customer makes a withdrawal – moving it from 25p to 23p – and the cashpoint operators say they need to find new ways of making money. But Which? is concerned that it is consumers who will be footing the bill.
"Communities are being stripped of free access to cash at an alarming rate that could hit the most vulnerable in our society the hardest, while denying millions of people free withdrawals," the consumer group said.
What's happening to cash?
There are still more than 50,000 free cash points around the UK, but as a society we are increasingly moving towards a cashless economy. While digital payments are on the rise in the UK, however, Which? says there are also 2.2 million people who are almost entirely reliant on cash in their daily lives.
It has warned that the UK risks drifting into a "no-cash" society which could shut people out of paying for local goods and services, and is urging the Government to appoint a regulator to ensure no-one is denied the ability to access cash.
A recent Access to Cash Review chaired by former chief of the Financial Ombudsman Service Natalie Ceeney described the cash system as "on the verge of collapse". It warned that at the current rate of people switching to card and contactless payments, cash could disappear by 2026.