MPs accusing Jeremy Corbyn of racism have "lost every shred of decency", Len McCluskey has said in an excoriating attack on critics of the leader.
The influential boss of the Unite union used a speech at the Labour Party conference in Liverpool to lay into MPs, who he claimed act as "an echo chamber" for the party's opponents.
Veteran MP Dame Margaret Hodge, who lost members of her family in the Holocaust, called Corbyn "a racist and an anti-Semite" during a row in the House of Commons in July. She was threatened with disciplinary action, which was later dropped.
And earlier this month, former shadow minister Chuka Umunna said Labour had become "an institutionally racist organisation" for failing to properly deal with its anti-Semitism crisis.
McCluskey said MPs should get behind Corbyn, adding: "I'm not talking about unthinking agreement on everything or blind loyalty. Anyone has a right to disagree and a right to criticise. We are a democratic party.
"But I am talking about some MPs turning into an echo chamber for whatever line of attack the Tories and the press are deploying against us."
Appearing to direct his comments at Hodge, the union chief went on: "Yes, anyone with a point of view should be heard, but anyone screaming 'you are a racist' at Jeremy Corbyn has lost every sense of moral proportion.
"And I might add, comrades, that they have lost every shred of decency."
McCluskey's comments come after the party's summer was dogged by repeated allegations of anti-Semitism and heavy criticism of its delay to adopting the International Holocaust Remembrance Alliance official guidance on anti-Semitism.
Rumours have been sweeping through Westminster that Labour MPs are ready to table a vote of no confidence in Corbyn over his handling of the issue.
Labour members, meanwhile, have been calling for a mandatory re-selection system for MPs, with many CLPs unhappy at criticism of the leader.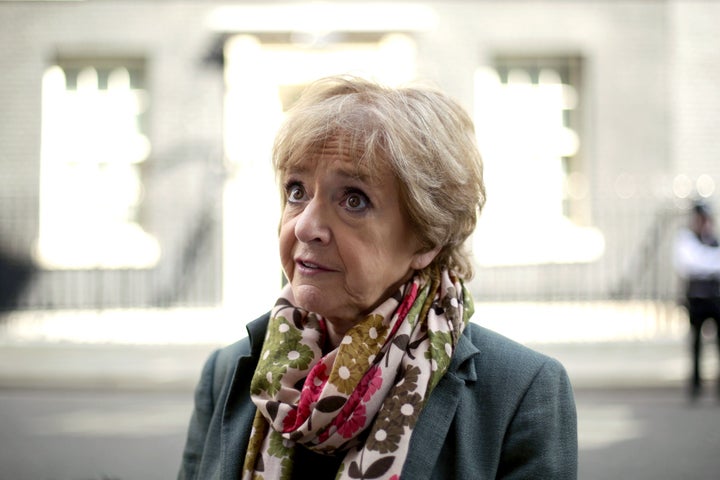 McCluskey's defence of the Labour leadership was full-throated.
He also hit out at Streatham MP Umunna, apparently accusing him of agitating for a breakaway centrist party – something he has strongly denied.
McCluskey said: "Let me also advise anyone listening to the siren voices urging some sort of breakaway. If the centre ground is fighting for a better deal for working people and protecting our communities, look no further, it is right here in the Labour Party.
"So, Chuka, drop the country club plotting. Listen to the working people the length and breadth of this country, get behind the party that made you and join the rest of this movement in fighting to get rid of this rotten government to give our country the fresh start it needs and to make Jeremy Corbyn the people's Prime Minister."
Hodge used an interview with the Sunday Times earlier this month to accuse the Labour leadership of having a "hatred of Jews" and of failing to focus on Brexit.
"We should be concentrating on Europe, but they [the Labour leadership] don't give a toss; all they can think about is their internal Labour Party and their hatred of Jews," she said.
"That's what it felt like to me. It felt much more hatred of Jews than any justice for Palestine."