Warning: The footage in this video contains graphic images.
The courageous moment a mother sat down on the floor to breastfeed her toddler after breaking her leg in an accident has been caught on camera.
The footage published on Live Leak, thought to have been filmed in Brazil, reportedly shows the aftermath of a motorcycle crashing into a car.
The clip shows a motorcycle crushed under a car. A woman is on the floor next to it with her leg clearly broken.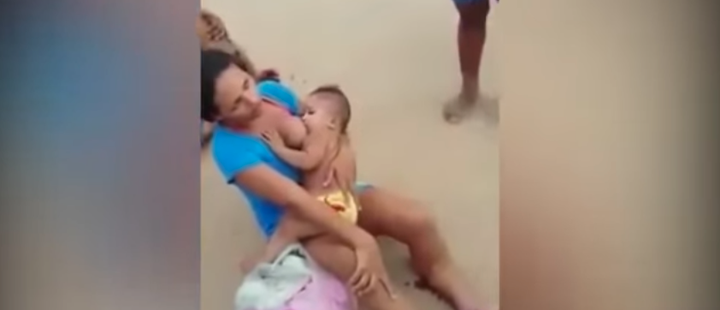 In the clip, the mother, seemingly unfazed by the pain in her leg, begins to breastfeed her child while all the commotion is going on around her
"Respect to her for taking care of her baby," a caption on the footage read.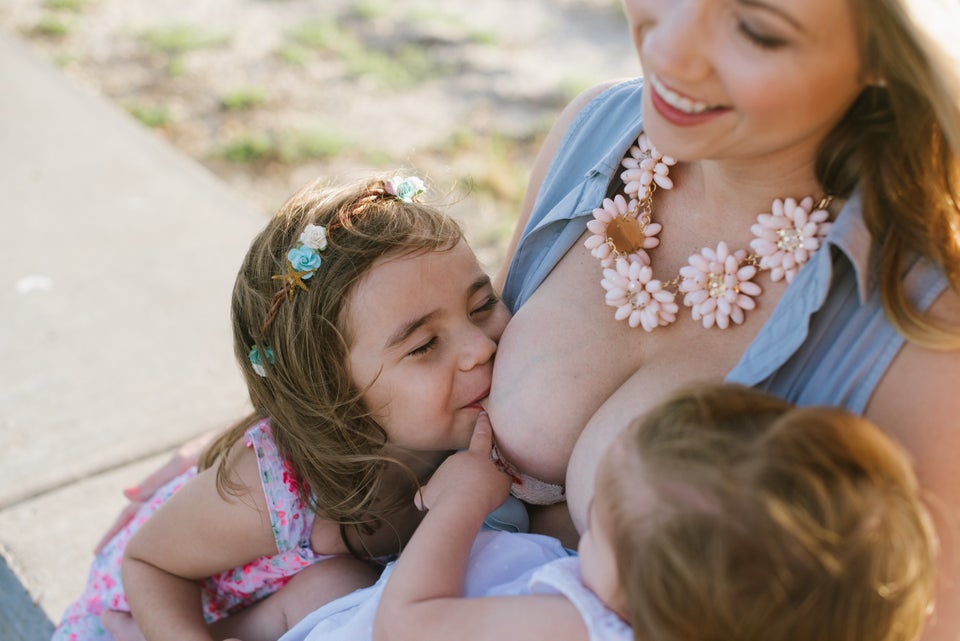 Breastfeeding Tandem Photography