Sonia Buckley, from Victoria, Australia, explained her son Billy has ADHD, ODD (oppositional defiant disorder), intellectual learning disabilities and a severe behaviour disorder.
In a six minute video shared on Facebook, the mum said she needs people's help to raise awareness about children who have non-visual disabilities at school.
She said a lot of kids are "quick to judge" her son and label him as the "naughty" child. Buckley read out a letter she wrote to the school.
"Please help me make a difference to help children that struggle every day," she read. "Please share to help make a difference for our kids' future."
Buckley started the video by saying: "Billy interprets things very differently to how most people would.
"When your child interacts with Billy, he may not understand or may interpret it differently.
"If he doesn't understand, he may react with something that doesn't even make sense. He struggles in every day life and he looks like any other every day child, unlike a physical disability where people make allowances.
"I want children to understand that some children look normal however their brain function doesn't operate like a normal child's does."
Buckley explained she has seen various doctors and psychologists to help manage her son's behaviour. But she is determined to ensure children know his brain will never be at the age he is at.
She added that she frequently gets upset about the way he is treated.
"Its so sad to see your child not be invited to other children's birthday parties or friends' houses for sleepovers or even just to hang out," she said through tears.
"It breaks my heart. Sometimes he comes home crying saying he hates school and he has no friends.
"People think Billy is a bully but he doesn't understand the world and the world doesn't understand him. I see a beautiful boy lost in a judging world.
Buckley called on parents to educate their children and teach them people are all different.
"We are all human and we all deserve a chance, I will never give up on my beautiful boy," she added. "If I can change one perspective of Billy then the letter has done its job."
The video was viewed nearly 55,000 times within two days of being posted and had nearly 1,300 shares.
"A moving and inspirational video," one person commented. "My son has ADHD and I know how you feel.
"I agree more needs to be done to raise awareness of our boys' condition because they are the ones that suffer."
Another person wrote: "Sonia, that was a beautiful heartfelt message. I cried for Billy and for you as a mum. We are all doing the best we can.
"It is such a shame that it has come to this, that you needed to make this message. I admire you both for your bravery."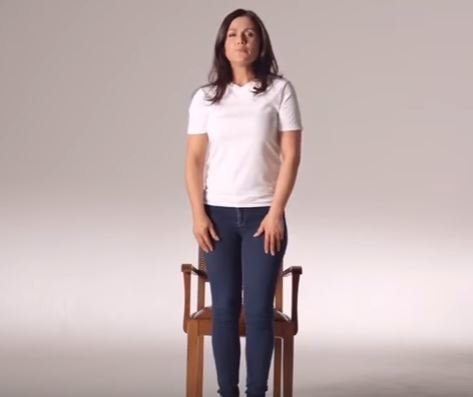 Stand Up To Bullying Day