A mum explained how a photographer taught her that she should never just be the person "behind the camera".
Erin Brundige, from the US, hated having her own photo taken but took her daughter to a studio to commemorate her first birthday.
She turned up in a "ratty t-shirt, messy bun and no makeup", so when the photographer, Penny, asked if she wanted to get in any shots, she refused.
"The truth was I'd had a rough year. My daughter's birth was traumatic and the emotional recovery was still ongoing."
"I hadn't lost the baby weight and was struggling with my confidence," Brundige said.
"I told Penny I wasn't going to be photographed and we moved on."
Towards the end of the session, the mum looked over the photos and selected the ones she wanted to buy, while her daughter nestled into her shoulder.
"Penny looked at my daughter and suddenly stopped with the photo selection," Brundige explained.
"'Look at her eyes!' she murmured, and then took my arm and said 'Come back here with me.'
"She was taking me back to the photography room. I immediately started protesting about my total lack of preparation for being photographed, but Penny wasn't hearing it. She steered me underneath the lights and whispered: "Close your eyes.'"
Brundige was photographed with her eyes closed while she held her daughter who was staring in the camera.
"In that moment I stopped worrying about how bad this picture was about to look and let my love for my little girl wash over me," the mum continued.
"Penny came back over to me and looked me in the eye: 'She doesn't care what you look like,' she said. 'Someday she's going to want pictures of you, and pictures of the two of you together'.
"I realised she was right, I didn't want to always be the unseen person behind the camera and leave my daughter with no photos of me.
"I keep this photo in a prominent place. It is my favourite picture and the most precious gift I've ever been given. If it weren't for Penny, it would never have been taken."
The post, shared on Love What Matters Facebook page on 20 December, has been shared more than 5,000 times and resonated with many parents.
"Okay I have tears as I realise I have always been one of those mums who didn't like the way I looked and shied away from having my picture taken," one mother wrote. "This is a beautiful lesson for me."
Another commented: "Same thing happened to me - grey roots, messy hair, crappy clothes... and they talked me into it.
"I ended up with a photo that showed how sweet and loving my little guy is."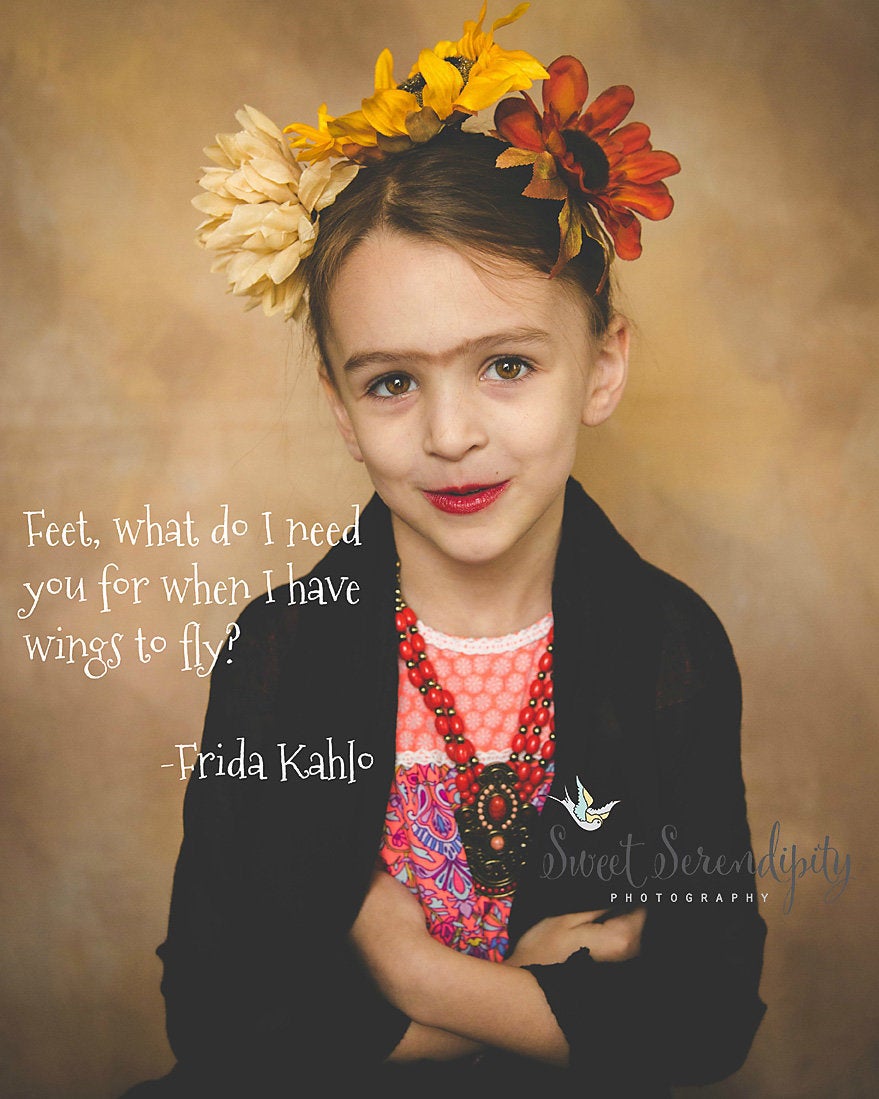 Mum And Daughter Honour Famous Women Throughout History