A mum has urged men to take more photos of women with their kids, in a message that will resonate with man other mothers.
Sophie Cachia, an Australian mum who blogs at 'The Young Mummy', shared a photo her husband took of her chilling on the sofa with their son Bobby.
She wrote an open letter to "men" from "mums" in general, writing: "Dear men, take the photo. Take the God damn photo.
"We spend days capturing beautiful moments of you and the kids."
Cachia continued: "So whenever you see one of us with our babies, a beautiful candid moment, take the bloody god damn photo.
"P.s. (@jarydcachia nailed it. He TOOK THE PHOTO. Time with my boy while bub sleeps. Miss lazing around with you everyday."
The photo, that was liked nearly 16,000 times in two days, encouraged the blogger's fans to tag their own partners with comments including "Take note" and "You heard her".
This isn't the first time a mum has spoken out to dads, encouraging them to take more photos of their kids with their mothers.
Schimpf said too often, women are the ones behind the camera.
"It doesn't matter what she looks like, or if she tells you no, take the photo," she wrote on Facebook on 3 September 2016.
"You may not think about it often, or at all honestly, but how many photos does she capture of you, of your family and of your life you've built?
"When she is gone, those photos won't show your children the woman who was behind the camera."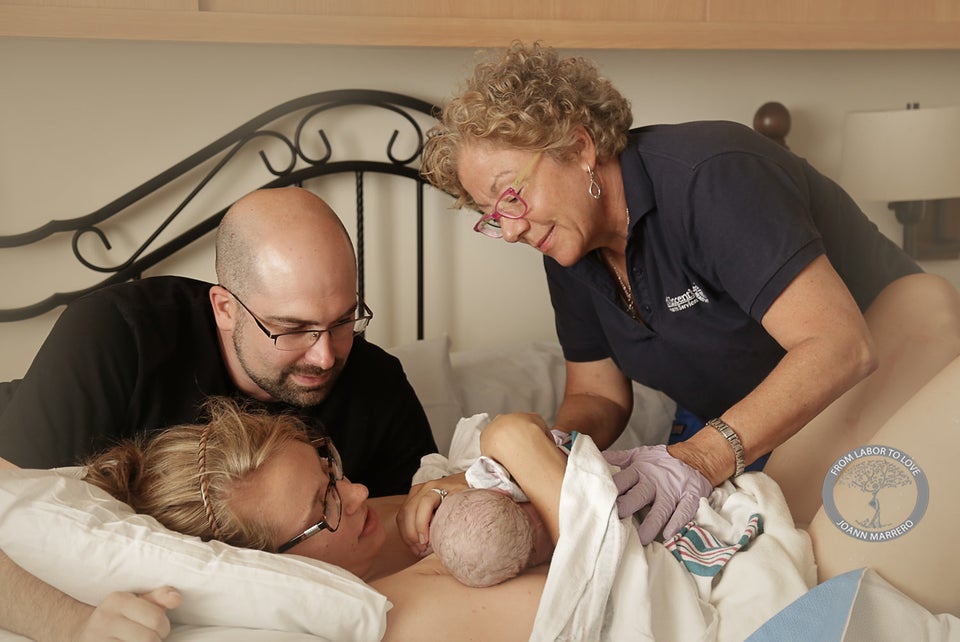 Home Birth Photos Capturing Peace And Calm