Two sisters shared a photo of themselves breastfeeding their sons at their grandfather's funeral as a symbol of them finding strength.
The mums, whose names are not known, cradled their sons after losing the man they described as being one of the "greatest men" on earth.
"While we said goodbye to one of the greatest men, fathers, grandfathers, soldiers and the many other hats that he wore we found strength in nourishing our baby boys."
The photo shows the two mums sat closely together on a sofa while both feeding their boys.
"The love I have for my sister and the pride I have in her for her ability to push through the negative emotions of the day with me and find this moment of peace and love was overwhelming," the mother finished the post.
The photo resonated with commenters. Many mentioned on how "beautiful" the shot was.
"I'm incredibly sorry for your loss," one woman wrote. "This is a beautiful photo of two mamas bonding with their little ones during a hard time."
Another wrote: "Very beautiful photo ladies and I am so sorry for your loss."
One woman, however, commented on the fact the mother on the right was breastfeeding a toddler.
"The big toddler is way too old for breastfeeding," she wrote.
But other Facebook users disagreed.
"Rude to write it on this photo - everyone has the right to breastfeed as long as she wants," someone wrote, defending the mum.
"I breastfed mine until she was almost three."
Before You Go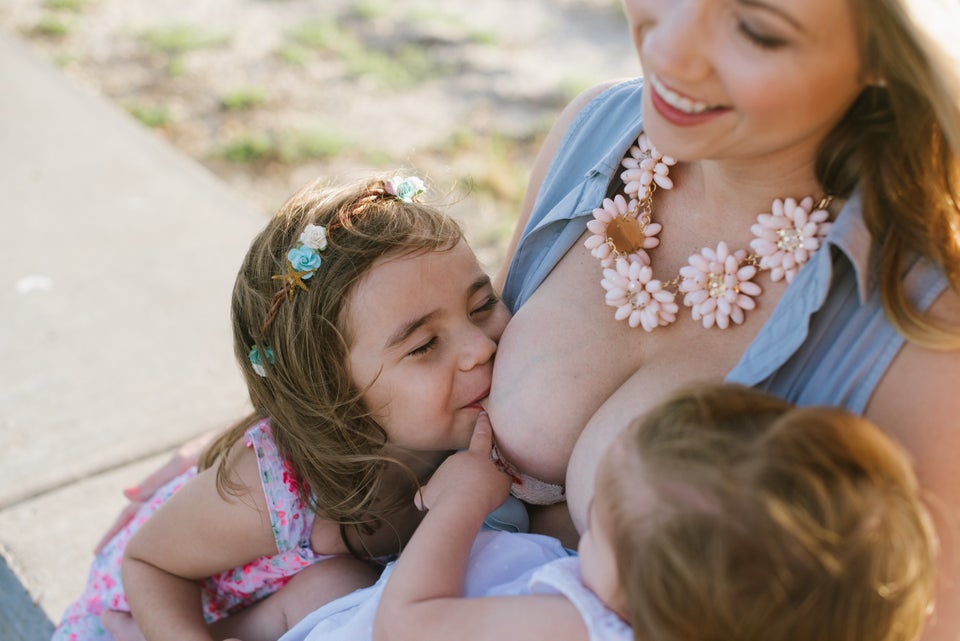 Breastfeeding Tandem Photography