Footage has emerged of a Muslim woman being struck by a car in a hit-and-run during an anti-islam rally in the Brussels district of Molenbeek.
The video shows a white Audi A1, which had already driven through a police roadblock, striking the woman head on as she ambled across a quiet street.
The woman is catapulted on to the vehicle's bonnet and then slides off the side of the car on to the road. The vehicles does not stop at the scene.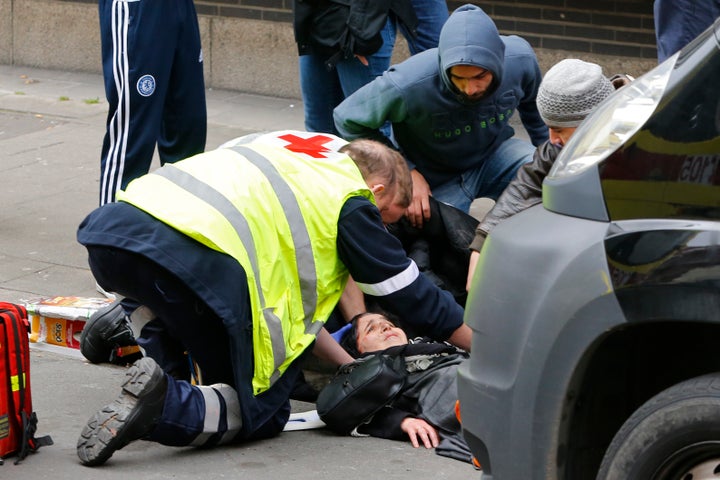 Although seriously injured, the woman appeared to be conscious as she received medical attention at the scene of the crash.
Pictures taken at the scene show a passenger in the car seemingly taking photos on his phone as the car passes through the roadblock, and as officers point their guns at the vehicle.
Police have not yet confirmed the woman's current condition, the motivation behind the incident or if any arrests have been made.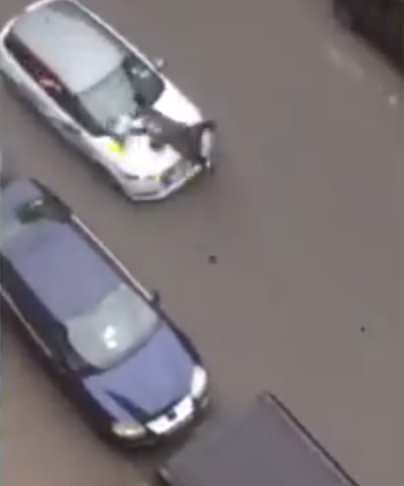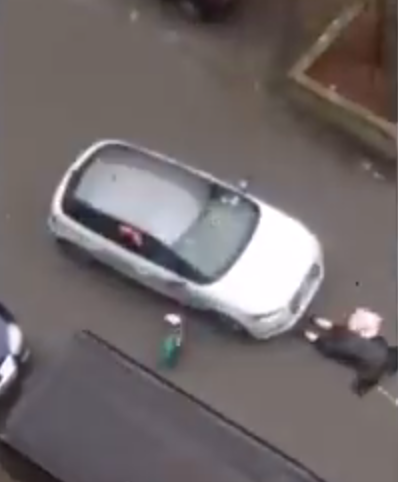 The hit-and-run came as tensions continued to escalate in the Belgian capital, with police out in force on Saturday to ward off trouble after local authorities banned a scheduled anti-Islam rally and any counter-protests.
Several hundred people attempted to gather in defiance of the ban in Molenbeek where police arrested the sole surviving Paris attacks suspect Salah Abdeslam on March 18.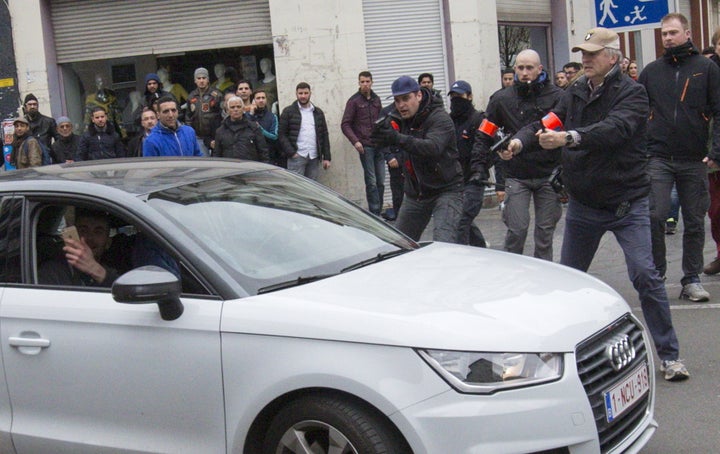 Police said they briefly detained over 100 people but only two were kept in custody.