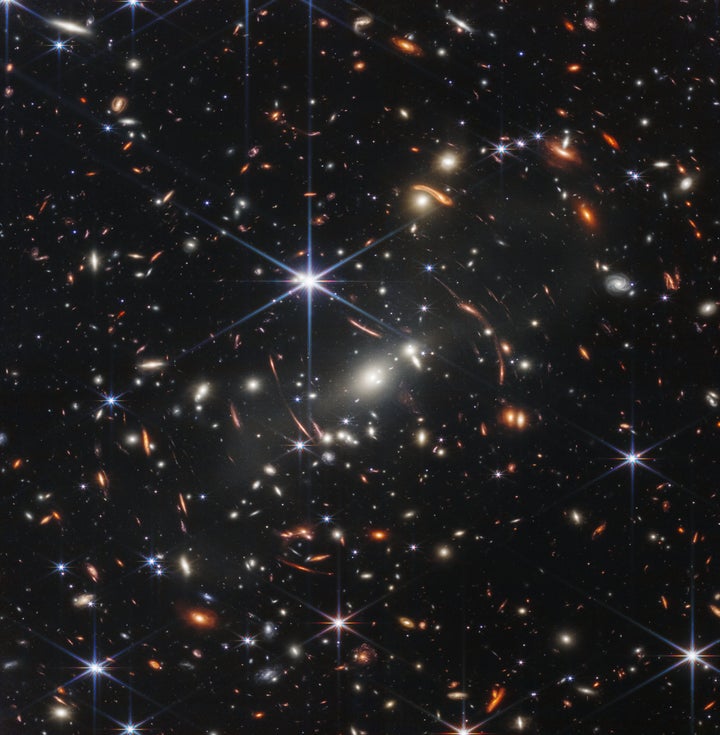 The deepest image of the universe known to date was released on Monday, marking a key moment in astronomical history.
Released by NASA's James Webb Space Telescope, the sharpest infrared image (known as Webb's First Deep Field) has plenty of detail, including previously invisible galaxies and the faintest objects ever recorded in the infrared.
Even more incredibly, the image covers a patch of the universe which is the equivalent of a grain of sand held at arm's length by someone on the ground.
The image is a photo composite made from images at different wavelengths, adding up to 12.5 hours, and it shows the galaxy cluster as it appeared 4.6 billion years ago.
Despite the significance of the new release though, there were plenty of people who couldn't help noticing it reminded them of something: Doctor Who.
More specifically, the opening credits to the long-running fantasy/science-fiction show during earlier seasons.
Several people referenced Peter Davison, the fifth doctor who was in the role between 1982 and 1984, and pointed out that the image reminded them of this particular era.
Others joked about it clearly being a nod to the fourth doctor, Tom Baker, who starred in the series between 1974 and 1981.
And then, of course, there were the people who felt significantly less strongly about Doctor Who...
And those who joked that the TV and film industry already knew what the depths of the universe looked like 50 years ago.
Away from the Doctor Who references, many people just felt overwhelmed at the idea that we were actually able to look at such an image, and pondered over its impact.
And last but not least, the most astute observation of them all: