A "perfectly preserved" time capsule left behind by the Nazis at a training school has been unearthed.
Items including newspaper clippings, coins and two copies of Adolf Hitler's Mein Kampf were discovered inside the copper tube, buried in the town of Zlocieniec, Poland.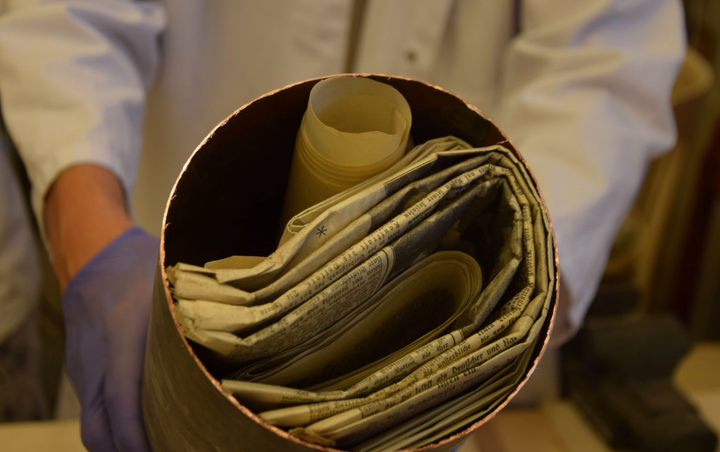 Also included were a number of letters, as well as a book about the 600-year history of the town (which was known as Falkenburg when it was part of Germany).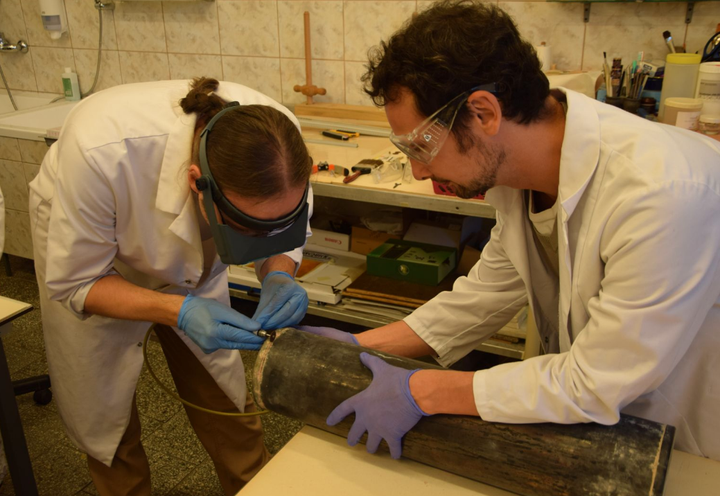 According to TalkRadio, archaeologists knew the the capsule was buried beneath the Ordensburg Krossinsee but had been unable to get to it until now.
In order to reach it, they had to avoid German mines, not mention make their way through ground water and thick concrete.
The building was used by the Nazis to train future leaders when the town was part of Germany but is now used by the Polish army.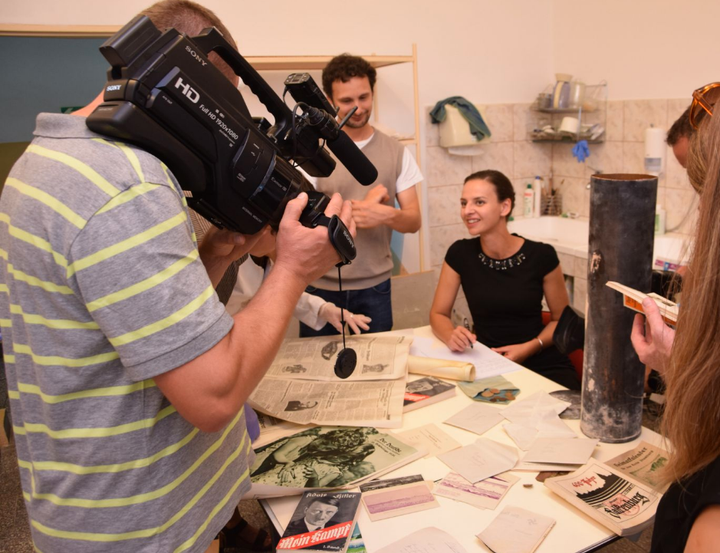 Dr Marcin Peterleitner, from Poland's National Museum, told RMF24 that there had been some debate about the best way to open the capsule. Eventually, experts settled on using a small chainsaw to cut off the bottom.
He added that the artefacts inside were "perfectly preserved".
The capsule and its contents will now be kept at the museum in Szczecin.
Related