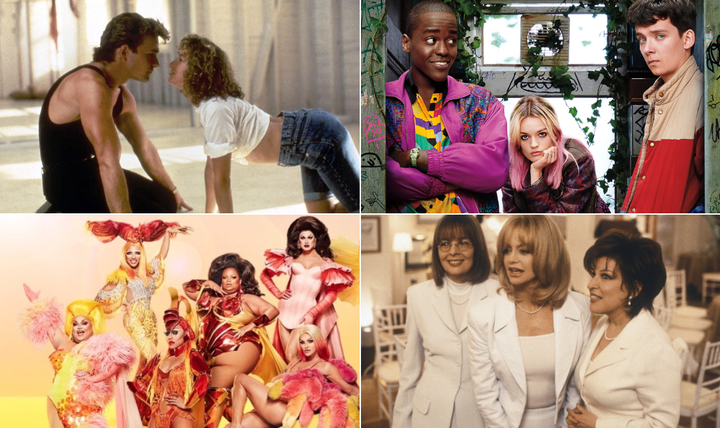 There's a time and a place for your dark crime dramas, hard-hitting epic films and thought-provoking documentaries... but let's face it, sometimes you just want to curl up with something cosy that you know is going to put a smile on your face, right?
Well, if that's what you're in the mood for but don't feel like scrolling through Netflix for hours at a time, we've got you covered.
Here are 16 films and TV shows streaming on the platform right now that are pretty much guaranteed to spark joy right now...
1. Schitt's Creek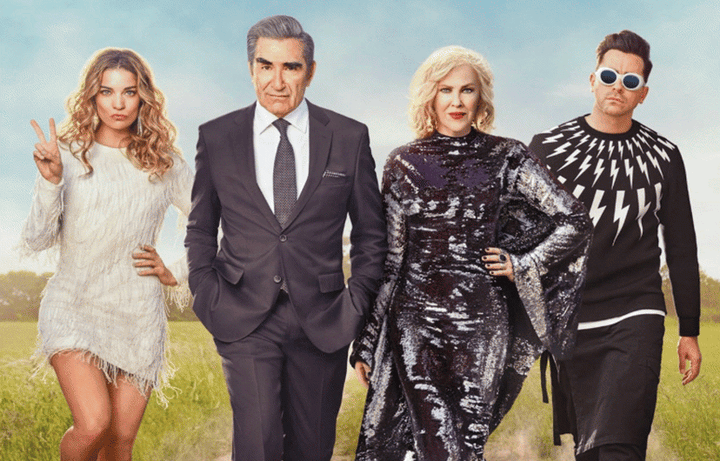 There is a reason that everyone you know has been trying to get you to watch Schitt's Creek for the past few years. And it's time to start listening to them.
It may start out as a madcap story about a seemingly unlikeable and spoilt family, but after even just a couple of episodes, you'll find yourself sucked into their adventures – and by the time you get to the finale, we guarantee you'll be laughing and crying in equal measure.
2. Dirty Dancing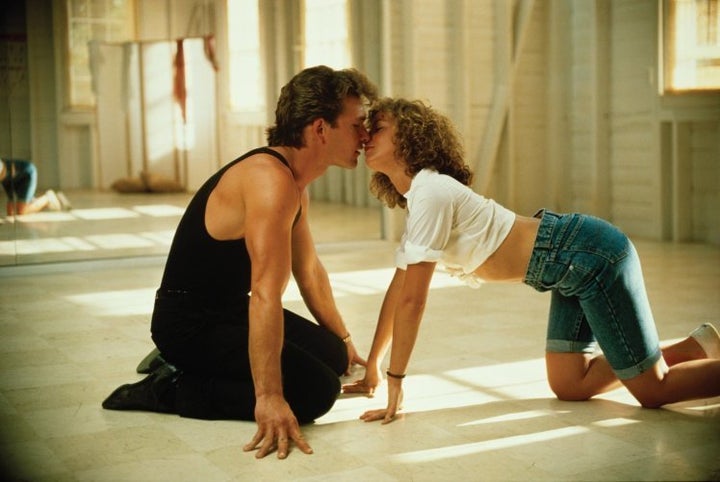 Patrick Swayze's moves. Mid-60s summer as seen through the eyes of the mid-1980s. The ultimate summer romance. And that soundtrack. Dirty Dancing has all the ingredients for some perfect film escapism, and if you're not tearing up even a tiny bit when they finally perfect that lift at the end (spoiler alert), then we really don't know what to tell you.
3. Sex Education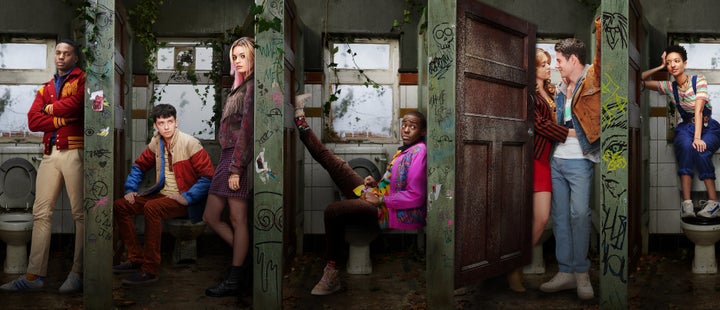 A lot has been made about how Sex Education handles difficult and often taboo sexual subjects better than any show of its kind, which is all true, but there's so much more to love about the show than just that.
Aside from looking great and showcasing some timelessly fabulous fashion, Sex Education is also packed with both laughs and heart, with the emotional relationships between the mostly-teenage characters forming as much of the show as its "racy" content.
4. RuPaul's Drag Race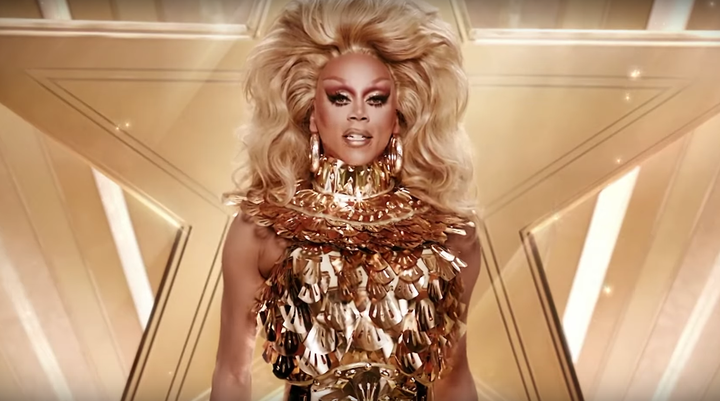 Let's face it, who wouldn't want to spend their days in a world where your biggest concern is which queen is going to choreograph a dance number, and which of your wigs is most likely to bring a smile to Michelle Visage's face?
Jokes aside, Drag Race obviously packs in the laughs and the drama, but it's also a reality show that takes you on an emotional journey – albeit a glorious, technicolour emotional journey.
5. Legally Blonde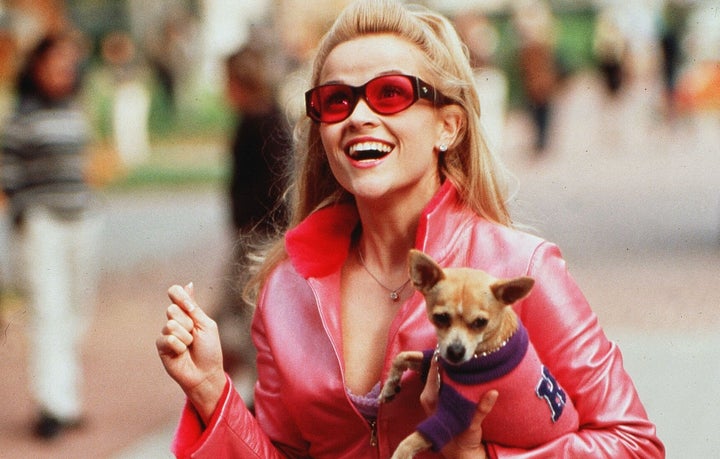 On the surface, Legally Blonde is a fairly standard romantic comedy, but there's a reason it's stood the test of time in the last 20 years. Yes, there are countless iconic one-liners, it features a very cute dog and it's fun to try and guess what Reese Witherspoon's hair will look like from one scene to the next. But above all, Legally Blonde is a lesson in not judging a book by its cover and defying the odds, and it makes you feel good.
Plus there's the "bend and snap" scene, which is just legendary.
6. Grace And Frankie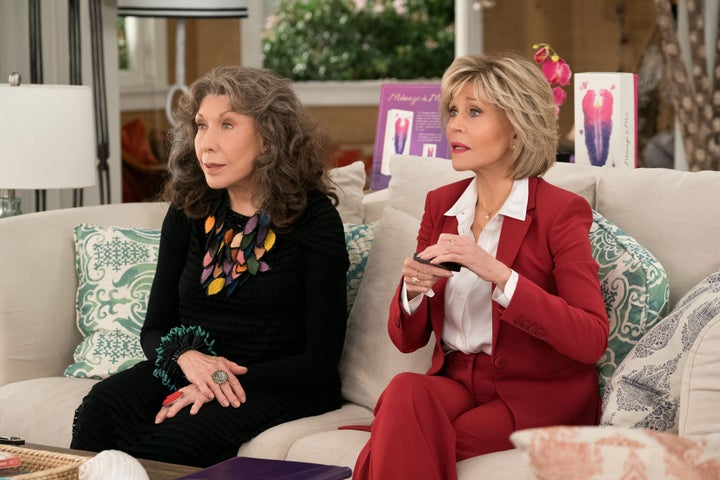 Jane Fonda and Lily Tomlin play two elderly women, themselves complete opposites, who become unlikely roommates and companions when their respective husbands announce that they are gay, and in a relationship. Not exactly a tough sell, is it? If that doesn't entice you, how about the fact it's from the same team as Friends and features guest appearances from Lisa Kudrow, RuPaul and Nicole Richie? Happy streaming.
7. First Wives Club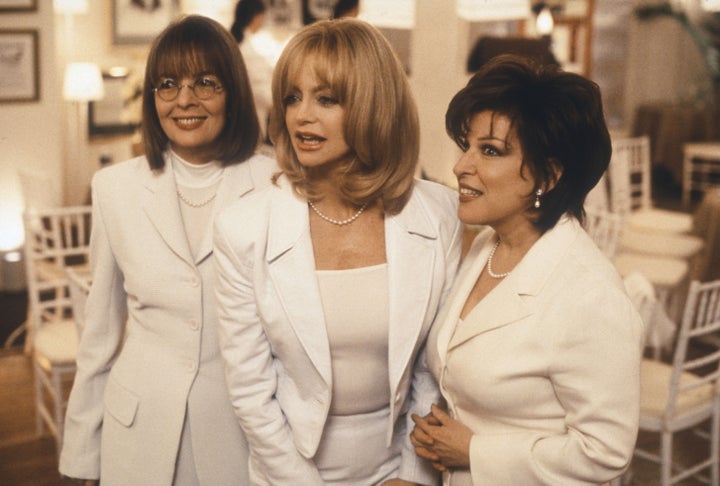 Diane Keaton. Bette Midler. Goldie Hawn. Teaming up. To get back at the men who've wronged them. Honestly, we don't know what else to tell you, other than there's a reason this 90s classic has stood the test of time in the decades since its release.
Oh, and it ends in an extremely camp musical number performed by all three of these legendary divas.
8. Crazy Ex-Girlfriend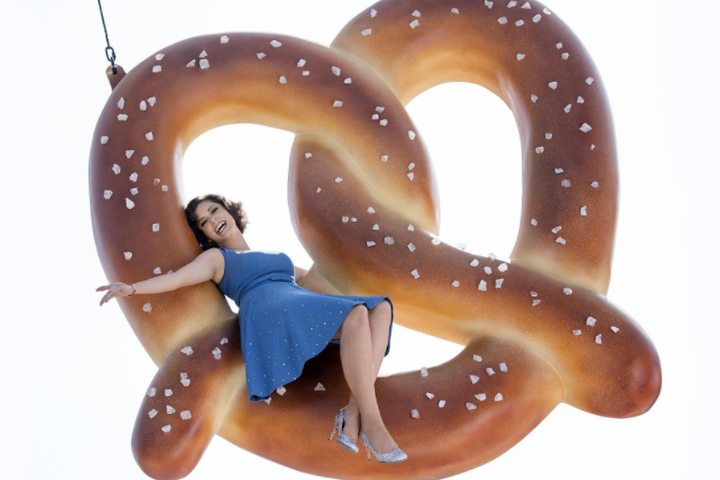 Come for the catchy musical numbers, fantastic and diverse cast and California sun. Stay for the sensitive depiction of mental illness and complicated female friendships.
There's no show really like Crazy Ex-Girlfriend, and if you're a fan of musical theatre who hasn't checked the series out yet, we implore you to dive in if you're among those who suddenly have a lot of time on their hands.
9. Easy A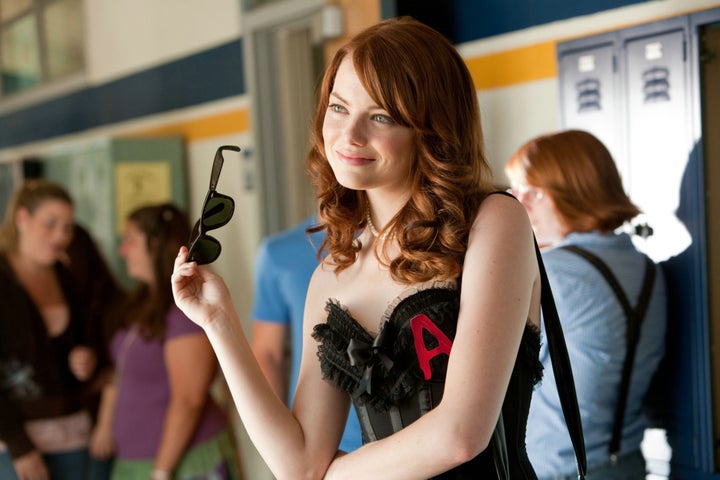 There's a lot we could say about how clever and subversive and hilarious Easy A is, but we could just say… Emma Stone! Stanley Tucci! Patricia Clarkson! Penn Badgley! Lisa Kudrow! Amanda Bynes! Emma Stone again because she's just that good! A teen drama with a brilliant message that's also full of laughs around every scene, if you've officially exhausted Mean Girls, this is definitely worth checking out.
10. To All The Boys I've Loved Before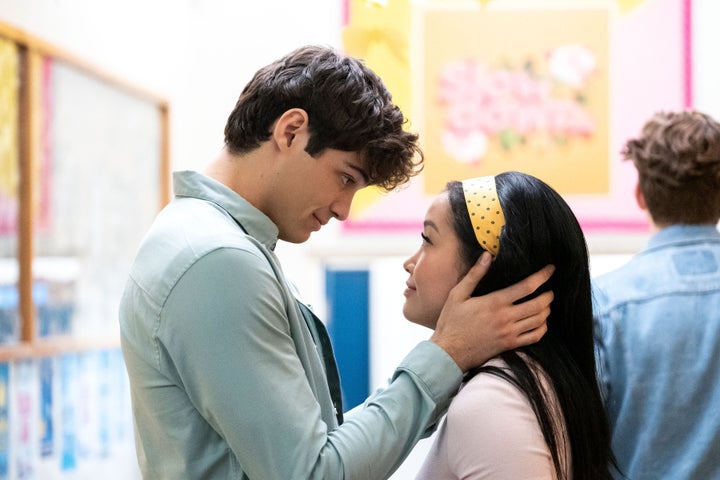 And while we're on the subject of teen dramas, To All The Boys I've Loved Before is like Gen Z's version of a John Hughes film. Lana Condor is absolutely adorable as leading lady Lara Jean, while Noah Centieno is… well he's Noah Centieno, surely that's enough? Plus, if the Subway product placement doesn't throw you off, there are also two sequels, which debuted during the pandemic.
11. Emily In Paris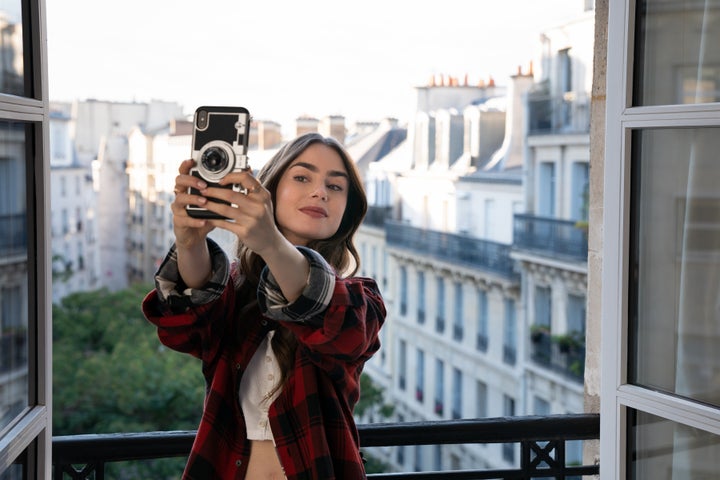 You know it and we know it: intellectually stimulating is one thing Emily In Paris is not. But if you're in the mood for some low-stakes drama, beautiful locations and some lovely fashion (thanks to none other than Sex And The City great Patricia Field), this divisive Netflix rom-com has got you covered.
12. Instant Hotel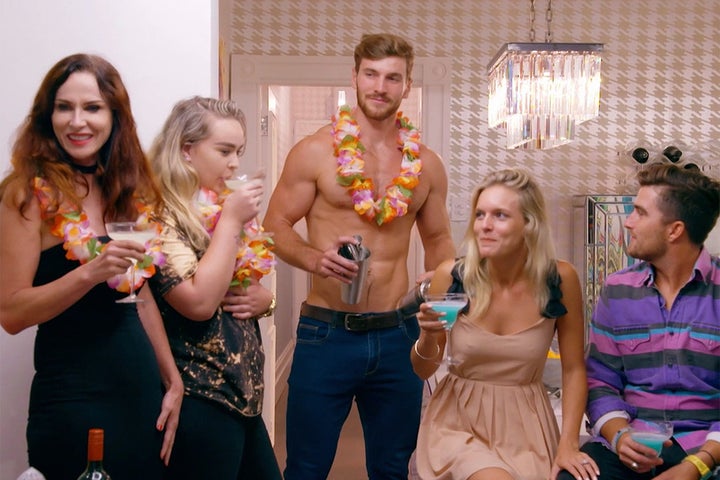 Instant Hotel is essentially a Four In A Bed or Come Dine With Me-type show but for five couples who each run AirBnBs all over Australia. After staying at each other's properties, they then rate them on a variety of criteria, meaning we as viewers get to enjoy poking around some fabulous properties while also watching people competitively slagging them all off.
A bit of Aussie sun could be just what you need to distract yourself from the real world
13. Dumplin'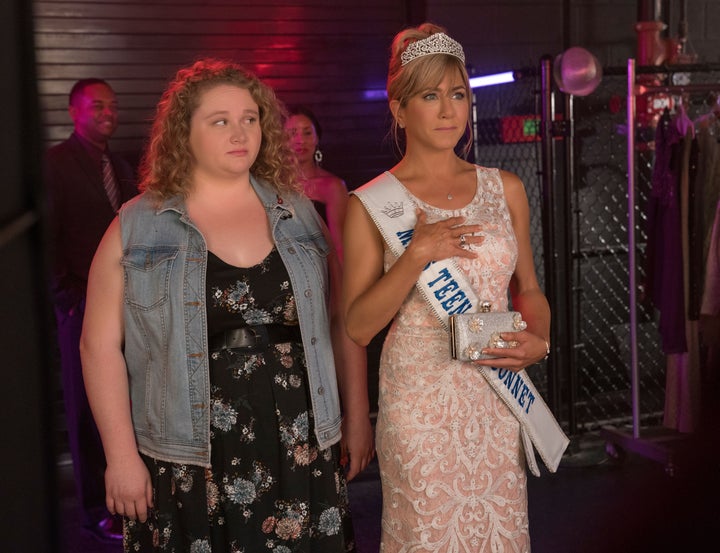 Let's face it, before the likes of Roma, Marriage Story and Uncut Gems came along, Netflix didn't always get it right when it came to their original films. But with Dumplin', they pulled off something brilliant.
We could talk about this film at length, but we'll keep it short and sweet, and say it includes drag queens, Jennifer Aniston and a Dolly Parton-heavy soundtrack. You're welcome.
14. Spirited Away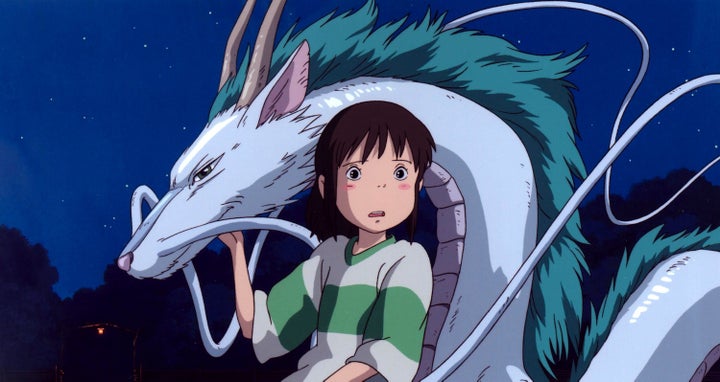 Not only is this film critically acclaimed (it holds an impressive 97% on review site Rotten Tomatoes, something not many animated films can boast) and totally groundbreaking (it remains the only non-English-language film to have won Best Animated Feature at the Oscars), it's also just really, really lovely. Spirited Away looks beautiful, and has a coming-of-age story that's guaranteed to bring a smile to your face, at the very least, if not a tear to your eye.
15. Nailed It!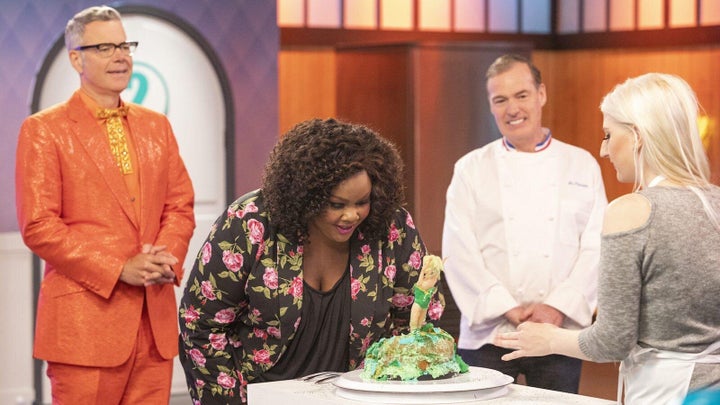 Essentially it's the Great British Bake Off, but for contestants who can't actually bake. Expect lots of rubbish cakes, which are sometimes more show-stopping than actual Bake Off successes, but it's all in good fun. And if that's not enough, the show is worth watching for the always-enthusiastic host Nicole Byer alone.
16. Burlesque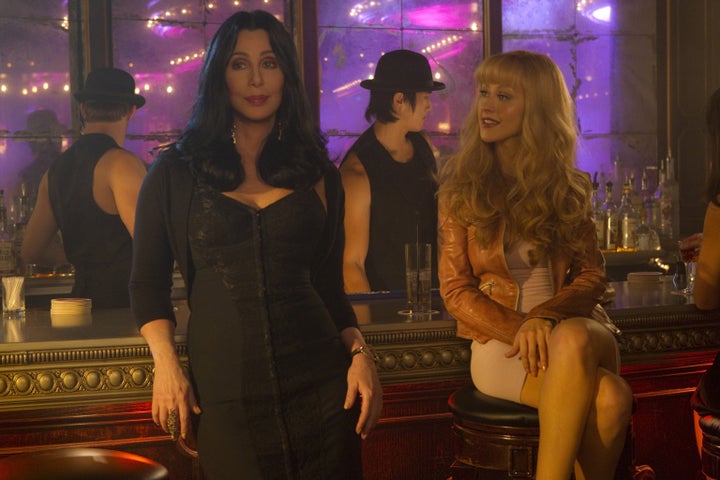 Not the most high-brow entry on this list (even if the final act does bizarrely descend into a row about planning rights), but when you're dealing with a film that stars Cher as the leader of a burlesque house, also starring Christina Aguilera in the lead role, who cares?
And trust us, when you get to the Welcome To Burlesque number and think you've reached peak Cher, then hang on, because there's a power ballad 11 o'clock number just around the corner...