Huge parties will erupt in the streets if people are forced out of pubs at 11pm on New Year's Eve, the leading nightlife industry body has warned.
The Night Time Industries Association (NTIA) also predicts a spike in illegal raves, as underground promoters take over the increasing number of empty buildings and factor the potential £10,000 fine into their costs.
The government's relaxation of the rules for the Christmas bubbles ends on December 27. But it is being urged to make an exemption to the 11pm curfew to allow people to celebrate new year's, or risk the night becoming a "car crash".
"What you're going to do is build people up, shut at 11pm, then they've got an hour to wait before they celebrate," NTIA CEO Michael Kill told HuffPost UK. "You couldn't make it up.
"It is like Yosemite Sam throwing a stick of dynamite into a rabbit hole. You're just waiting for something to go wrong."
Kill and his industry are urging the government to work with them in supplying safe, managed spaces which will in turn take the pressure off the emergency services on one of the busiest nights of the year.
He said: "What they are going to learn very quickly is that people are not going to allow the government to curtail their New Year's Eve celebrations. They will take it in their own hands and they will do what they need to do to have those celebrations.
"Youth culture will not be curbed."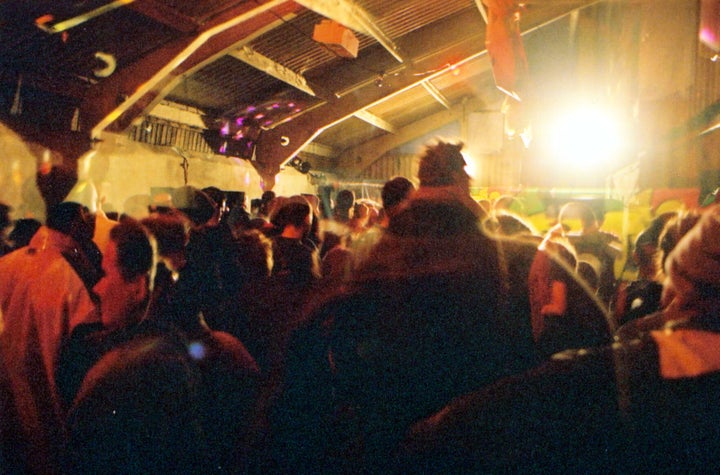 Kill says it is the same phenomenon which occurred in 1988 and 1989 during the so-called second summer of love, a hey-day of acid house which led to the UK's Criminal Justice and Public Order Act 1994 banning the illegal raves popularised during the period.
He said: "Without a doubt that is what we are going to see happen on New Year's Eve. If alcohol stops at 10pm and people are allowed out at 11pm, they're going to stockpile the alcohol pre-10pm, they're going to drink through til 11pm, they're going to go out onto the street and they're going to celebrate.
"You're probably going to see some of the biggest mass gatherings you've ever seen in some major cities to celebrate New Year's Eve.
"We're going to see a massive amount of people hit the street at 11pm. On top of that, there will be the people already trying to celebrate at illegal events, which are going to happen right across the country, at a higher level than we can ever imagine. And it's going to be a bit of a car crash sadly."
There is weight to Kill's prediction. Dance music magazine Mixmag published a study in October entitled Partying Through the Pandemic. In it, Professor John Ashton CBE, the former regional director of public health for the north-west of England, makes clear what happens when young people are deprived of nightlife.
"All the raves have been popping up because young people haven't been able to go somewhere else," he states. "The harm reduction approach would be to say: 'We need somehow to find a way for young people to do the things they need to do'. But that means tight control, you need proper ticketing, you need enforcement, you need strict limits on numbers".
Or as veteran drum n' bass producer Jumpin Jack Frost puts it: "There has to be a roadmap back for people that work in this industry and people that want to party, otherwise, unfortunately, they're gonna party anyway."
Kill says the underground party scene is using the empty buildings left by businesses claimed by the pandemic and that quite simply, the police and emergency services will not be able to manage them.
He said: "They are going to be sprouting up as more and more businesses fail, they'll keep flying under the radar and they are much more sophisticated than police realise. I'm pretty sure most of these organisers are factoring in the £10,000 coronavirus fine into their costs, and if they don't get caught that's a bonus.
"I do not think the government realises how tenacious and driven some of these organisers are and how important these events are to youth culture."
Kill believes the night time economy seems to have been intentionally excluded from the government's plans, at a critical time of year. Indeed, the nightclub sector and licensed sexual entertainment venues are the only two industries still awaiting permission to reopen since lockdowns were imposed in March.
Though the furlough scheme has now been extended until March, the challenge remaining for the industry is cash fluidity and commercial rent.
For example, Deltic Group, the UK's biggest nightclub operator has 52 nightclubs, all of which have remained closed since March 20. The company is paying around £600,000 a month in static costs and £1m in commercial rent.
It is asking the government for a £1m a month bailout and has asked landlords for rent-free agreements after putting itself up for sale. A notice from CEO Peter Marks on its website reads: "If we are not allowed to open yet, we need financial support from government to survive.
"No other industry has received as little support, is closed by law and still has no opening date. Even if you don't like clubbing or your clubbing days are over we hope you see this as unfair as we do.
"Our customers want to come back. We ARE a viable business, if we could open. We had a great business, we will do again, but we need to get through this and ask the government to support us in the way they have others."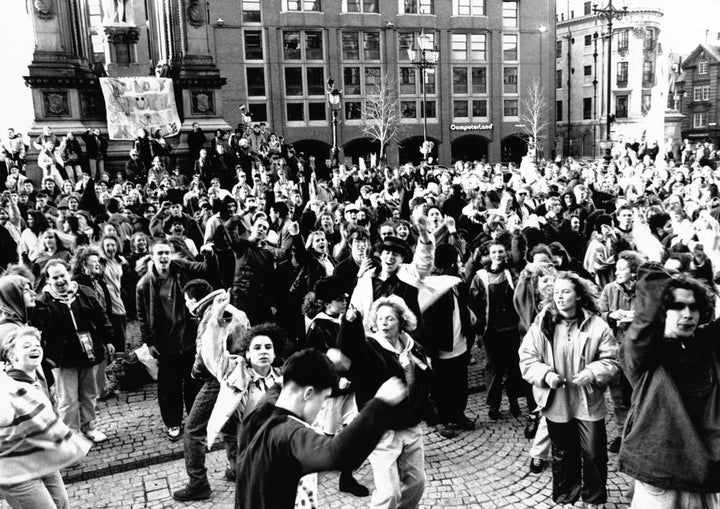 In Scotland, an £11m Covid-19 contingency fund has been made available for soft play centres and nightclubs. And a £60m Economic Resilience Fund issued by the Welsh government is also awarding grants to businesses that have been unable to stay open during lockdown.
What's more, data from Public Health England (PHE) revealed that hospitality venues made up just 4.1% of coronavirus exposure "common locations" for the first two weeks of November.
The rate of transmission is far below the likes of supermarkets, care homes and schools – all of which were allowed to remain open during the second England lockdown.
Kill said: "I think businesses have been pretty patient, they've toed the line and they've spent up to £30,000 making their environments Covid safe. Despite this, we are being disproportionately singled out as spaces with high levels of transmission.
"We are the most regulated of all the industries. We're licensed. We've got police visiting every night. You don't see the police at Primark – if you look at the pictures since they reopened, people are just cramming into the stores. It sticks in the throat.
"We want to open up the debate, get things moving and get us to a point where we can manage these audiences, which is something we are best at."