WARNING: Contains graphic image.
Witnesses described hearing a loud bang and then finding the injured individual at the scene.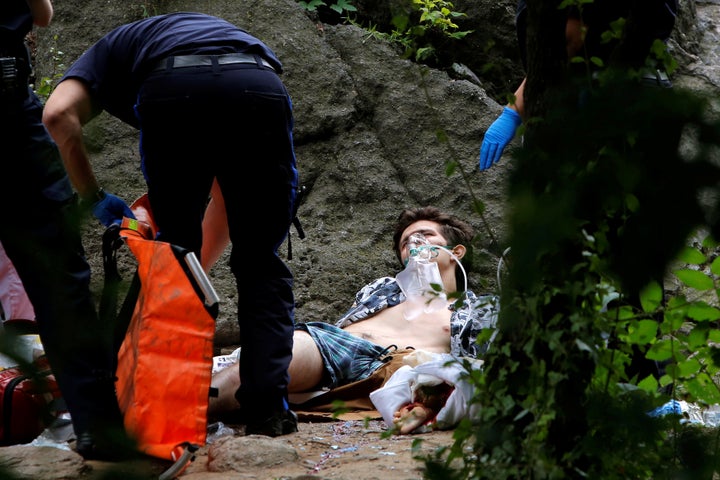 Other witnesses claim the man stepped on something after climbing off a rock.
Sara Gordon, 27, told the New York Daily News: "His left foot looked severed. It was very graphic.
"I was running back and forth to direct the police here. It sounded like a cannon. I thought it was a 4th of July thing."
The cause of the explosion is not yet known but there has been some speculation it was a firework.
A bomb squad was on the scene and a section of the park has been cordoned off.
The funeral for Holocaust survivor and Nobel winner Eli Wiesel was being held nearby but there is no indication the two events are related.
Popular in the Community