An American newspaper has been criticised for branding the Dallas police shootings a 'civil war' while no motives for the killing of five policemen has yet been established.
Officers were still trying to bring the situation under control when The New York Post published its front page reading "CIVIL WAR".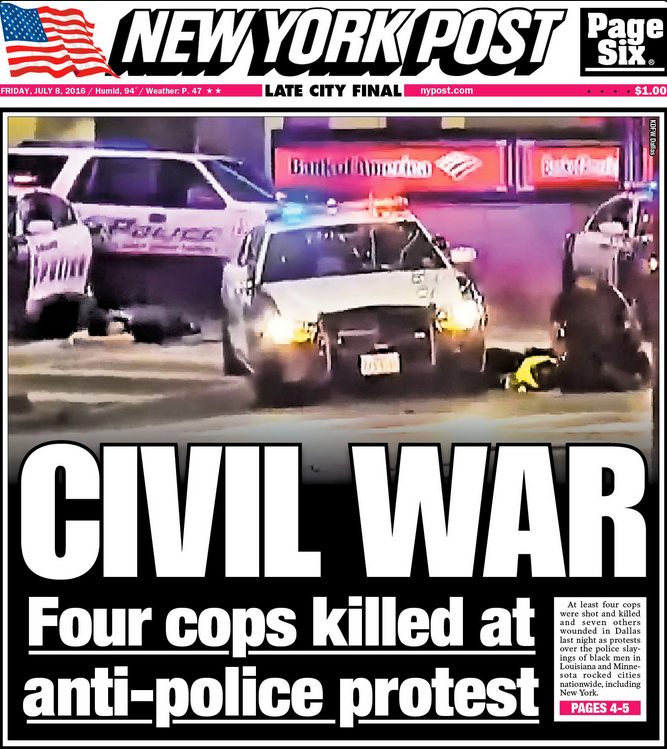 Critics called the Post's cover "shameful" and accused it of "rousing hatred" by encouraging division.
"Delete your newspaper" tweeted NBA writer Aaron Bruski, while some even accused the paper of "race baiting". One asked "Is this even real?"
Others calimed the paper's description of the protest as "anti police" was incorrect, pointing out the demonstration was against police brutality rather than officers generally.