Just days after London commuters were hamstrung by a Tube strike, another walkout is in the pipeline.
Members of the RMT union are set to vote on whether or not to take further industrial action.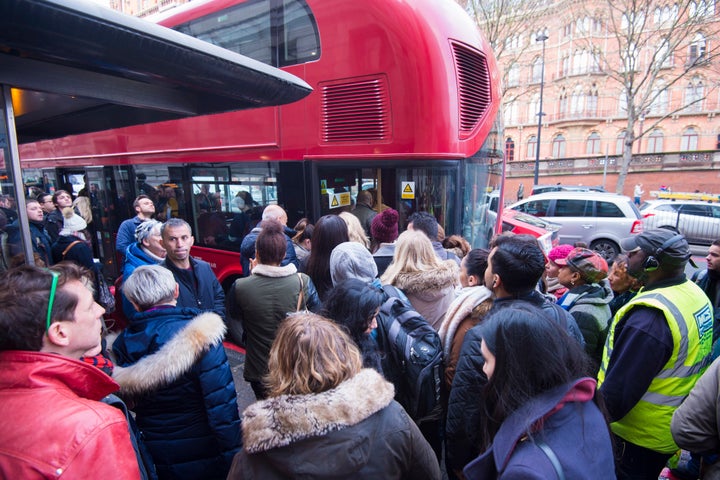 The union is accusing London Underground (LU) of going back on agreements made over the introduction of the Night Tube and related staffing.
Mick Cash, the RMT leader, told the Standard: "LU management has gone back on agreements over the Night Tube and staffing levels and actively attack our Reps for carrying out union duties.
"RMT members and the union will not stand by while an intransigent management attempts to ride roughshod over Tube workers. That is why we are balloting our fleet staff members for industrial action."
A TfL spokesperson said: "The RMT is balloting for unnecessary strike action, this time involving train maintenance staff, without seeking to resolve these issues with us.
"We urge the RMT to meet with us for talks rather than threatening needless strike action."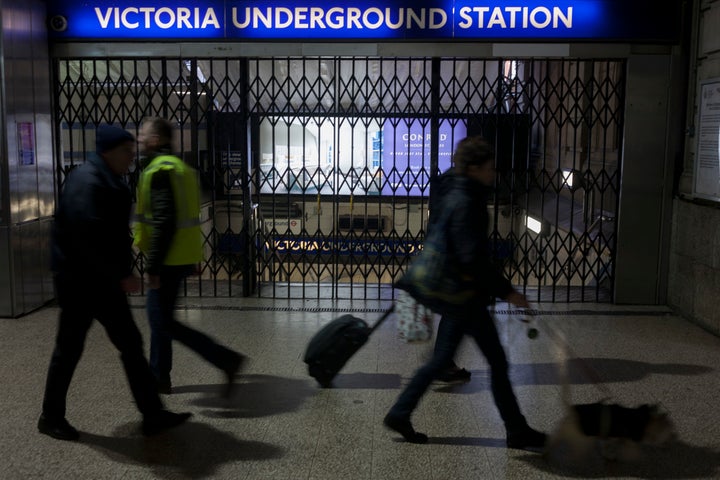 Between 6pm on Sunday and Monday this week, Londoners battled to travel anywhere in zone 1 thanks to a strike by the RMT and TSSA unions over ticket office closures.
Authorities were forced to evacuate London's Clapham Junction station on Monday due to overcrowding as Tube strikes led to 'Mad Max-style' scenes on bus services, according to commuters.
Pictures being shared on social media showed severe overcrowding at numerous stations with commuters in long, snaking lines, to access bus services.
On Wednesday, Britain remained in the grip of industrial unrest as Southern Railway train drivers and British Airways cabin crew continued strike action, leading to further disruptions.
Southern's 300,000 passengers were worst affected, with virtually none of the 2,200 daily services running because of a 48-hour walkout by members of Aslef in a bitter dispute over driver-only trains, the Press Association reported.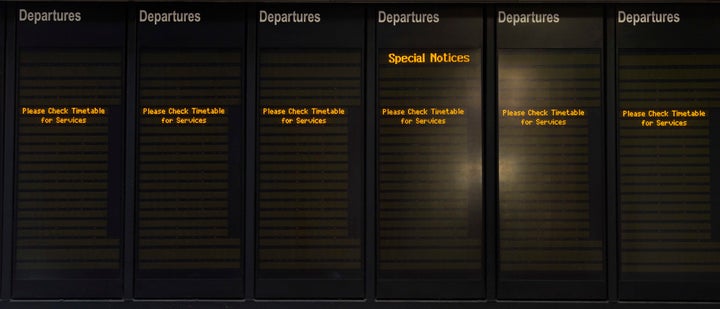 Southern ran a handful of trains from Brighton to London on Tuesday morning, driven by driver/managers, and planned to operate eight driver-only trains in each direction in the morning and evening peak hours between Caterham and the capital.
Buses and coaches were laid on but hundreds of thousands of people could not get to work again, following months of disruption because of industrial action, staff shortages and other problems.
Members of the Unite union at BA have launched a 48-hour strike in a row over pay, leading to a number of flights to and from Heathrow being merged.
The dispute involves so-called mixed fleet cabin crew who joined BA since 2010 and who Unite claims are on "poverty pay".