Footage recorded at the scene of the Nice terror attack show police officers swarming the truck which ploughed into crowds, killing at least 84 people including at least 10 children on Thursday night.
Officers can be seen approaching the 25-tonne truck, which had left a trail of bodies in its wake after zigzagging for 2km (1.2 miles) through the crowd, who were celebrating France's national holiday, Bastille Day.
Loud gunfire can be heard in the clip, which was recorded just metres from where the vehicle had stopped.
The shaky footage shows officers approach the door of the truck while exchanging gunfire.
The driver opened fire before police shot him dead.
The man was not on the watch list of French intelligence services, but was known to police in connection with common law crimes such as theft and violence, a source told Reuters.
The video, which contains distressing images, shows the large van being driven down the promenade just before it hit the crowd.
President Francois Hollande called the carnage, which came as France celebrated the anniversary of the 1789 revolutionary storming of the Bastille, an attack on liberty by fanatics who despised human rights.
A state of emergency, which was imposed following the Paris attacks and was due to end on July 26 has now been extended for another three months.
Hollande said that France would be bolstering its presence in Iraq and Syria, where he said earlier military advisers would be on the ground to help Iraqis take back the Islamic State stronghold of Mosul.
The regional president, Christian Estrosi, told BFM TV that more than 10 children were among the dead.
Local newspaper Nice Matin reports that 54 children have been admitted to the Lenval Hospital since Thursday night. Many are undergoing serious surgery at hospital today.
Witnesses said they saw parents frantically throwing their children over fences to avoid them being struck by the lorry, the Guardian reports.
Article continues below pictures: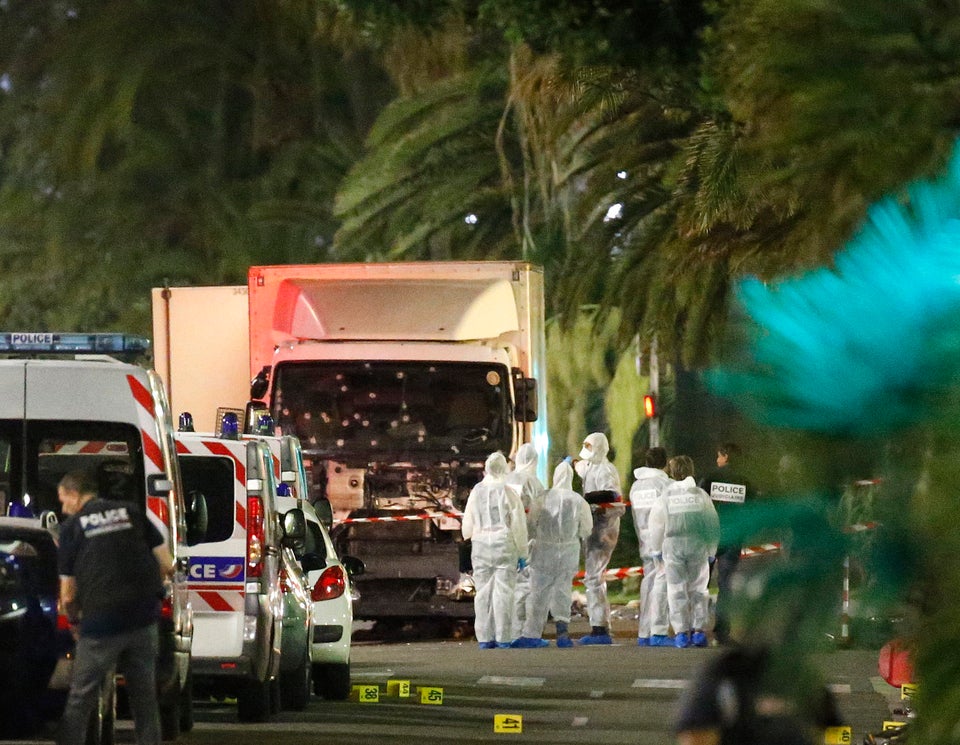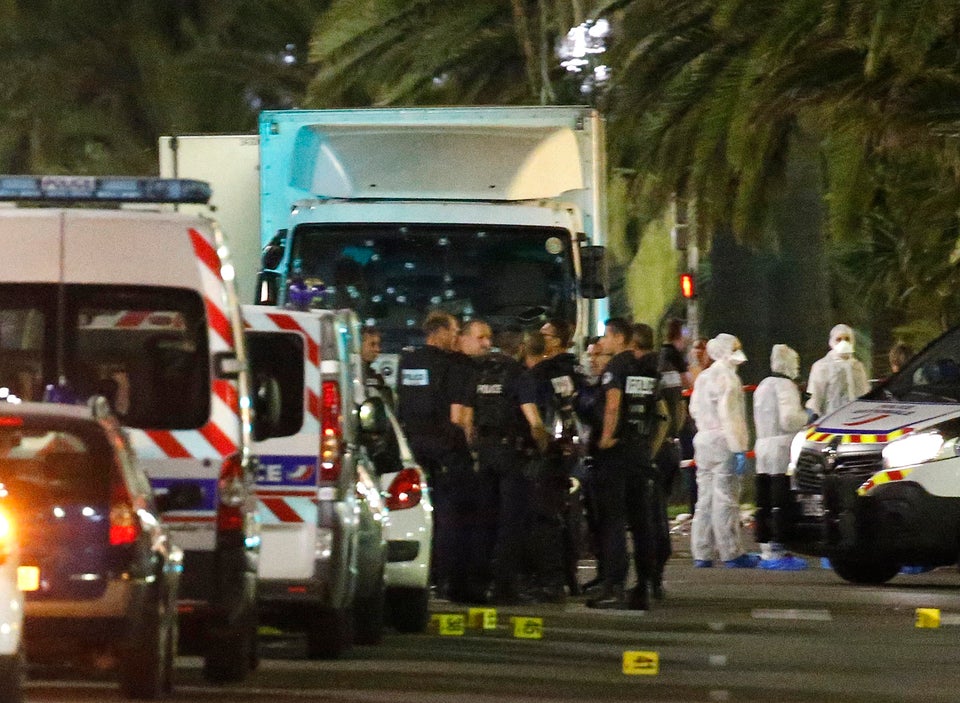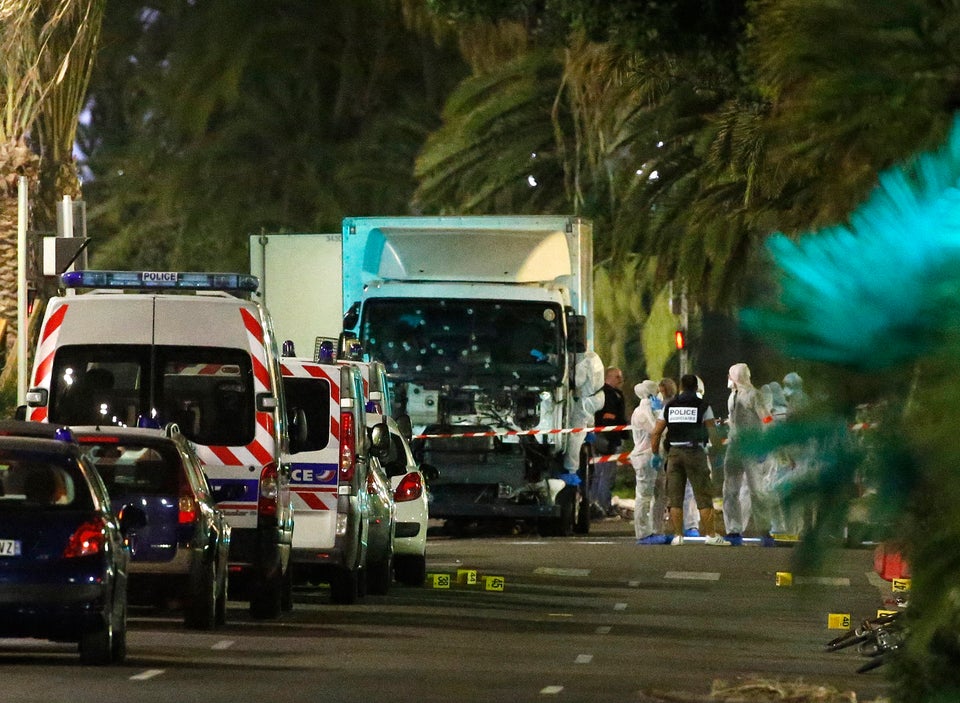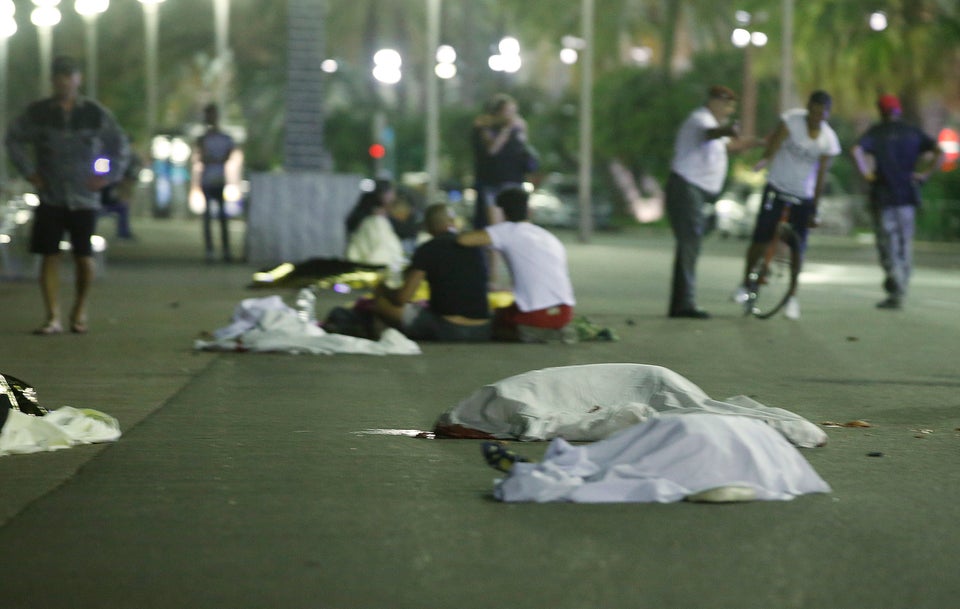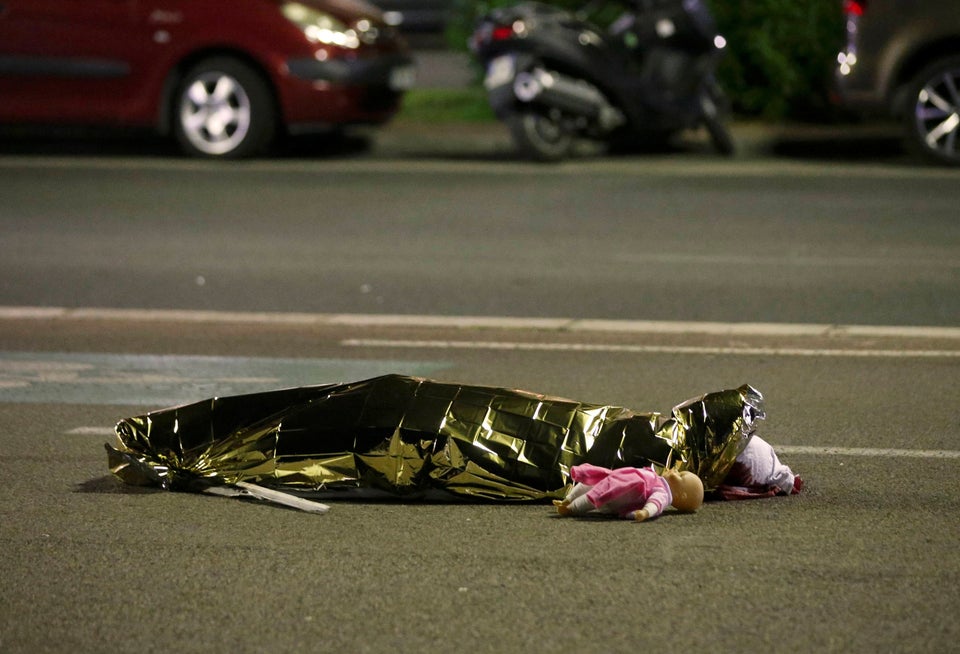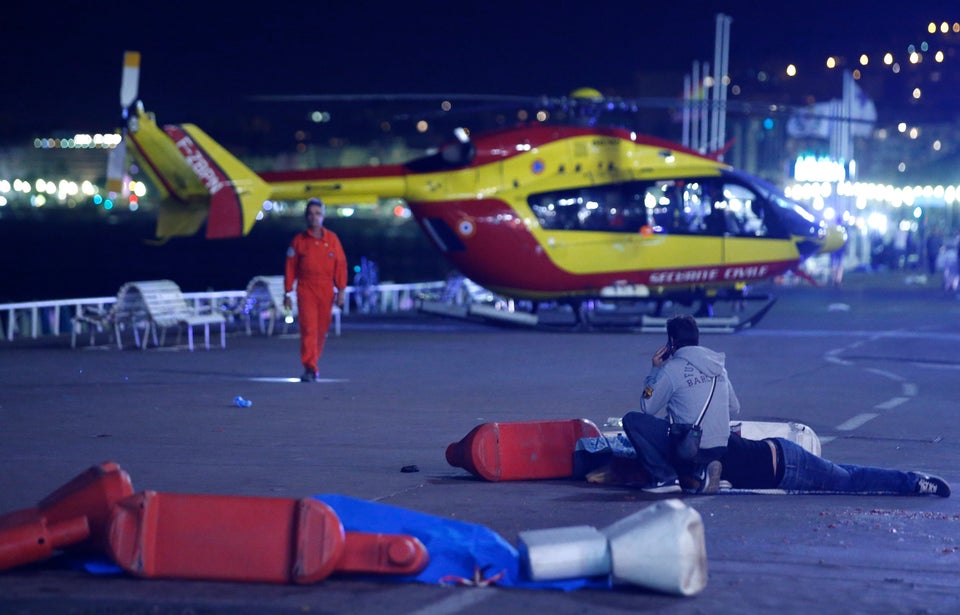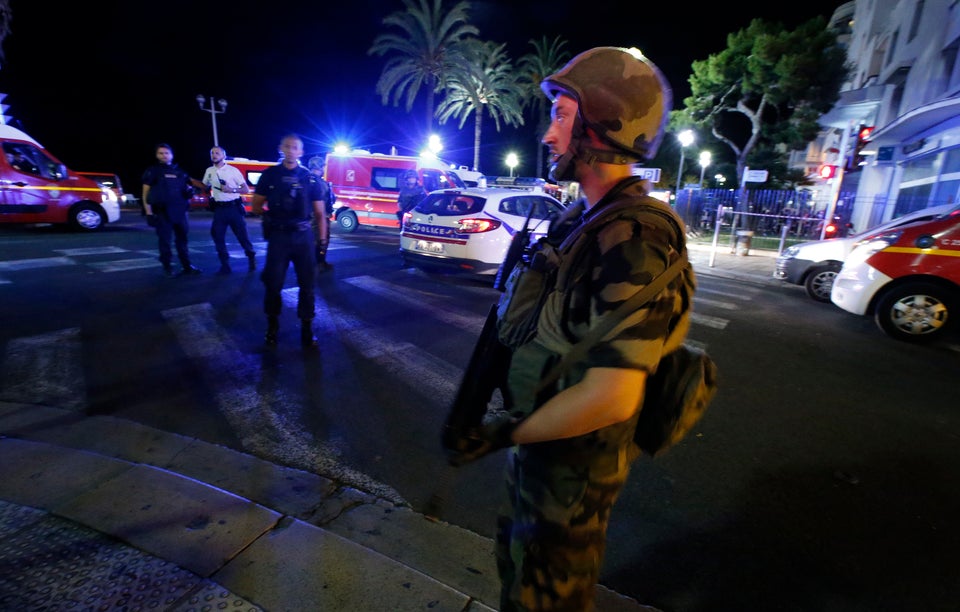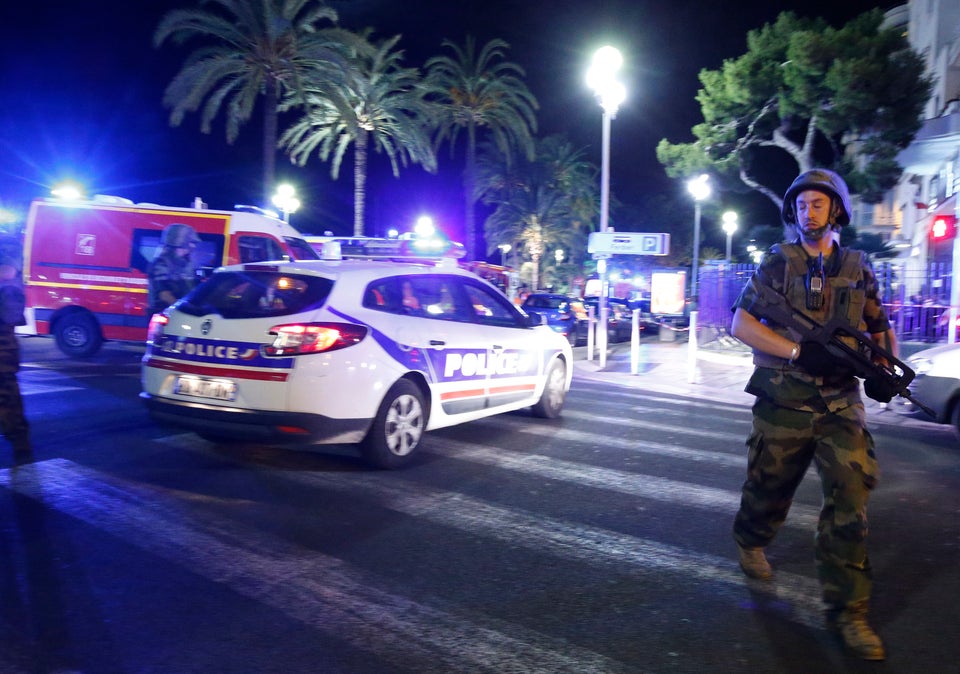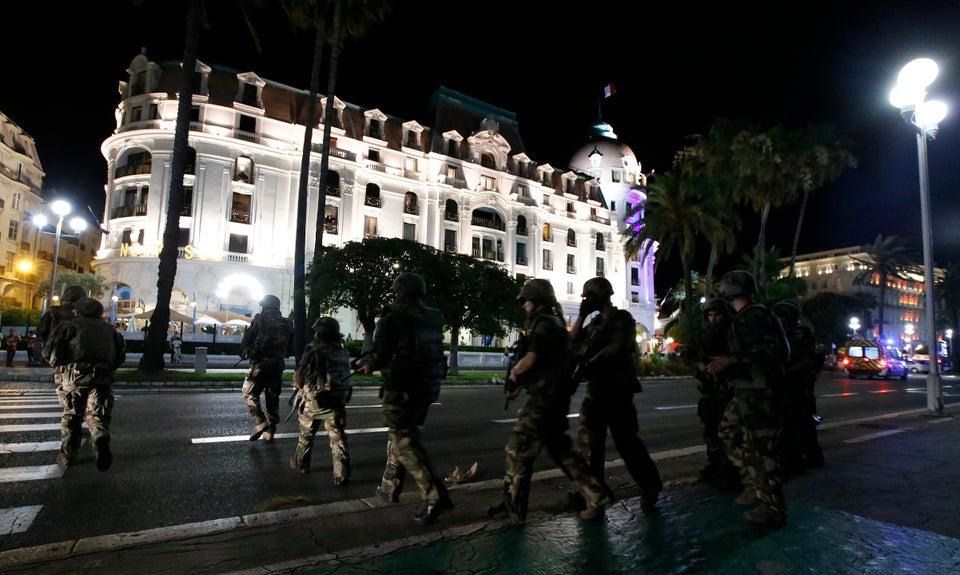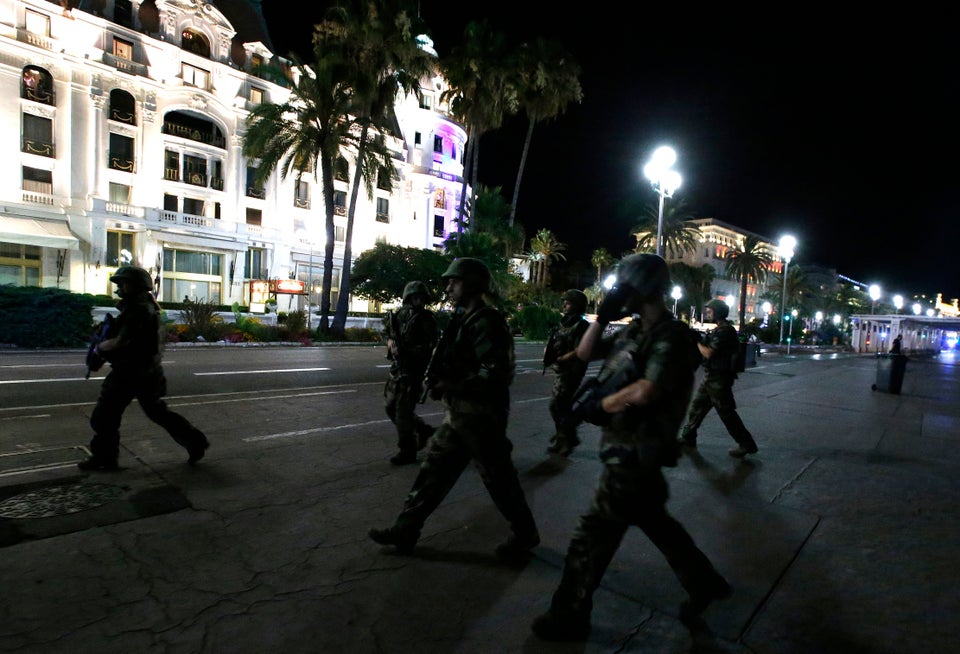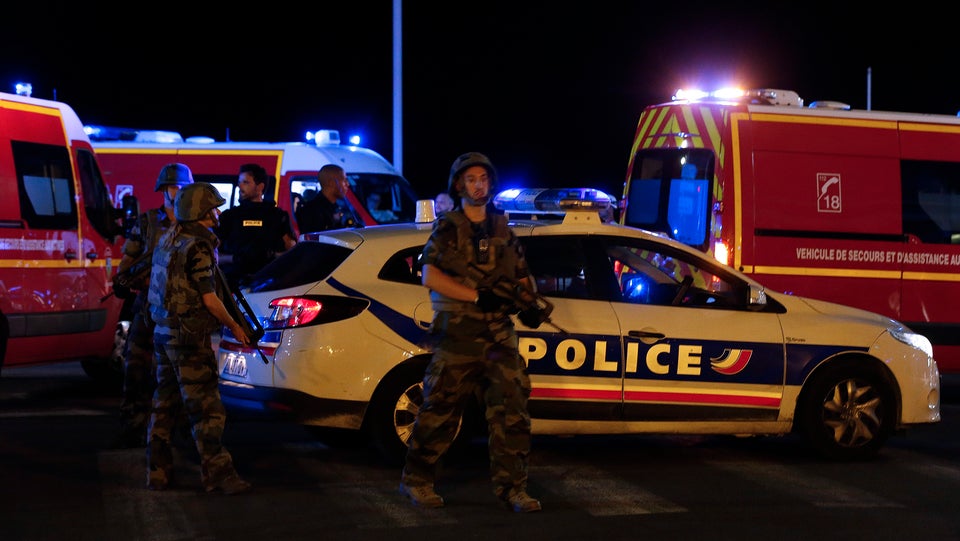 A local government official said weapons and grenades were found in the unmarked articulated truck.
British Prime Minister Theresa May condemned the "horrifying" terror attack, saying that Britain must redouble its efforts to defeat "brutal" terrorist "murderers".
An emergency Cobra committee has been called.
French officials said hundreds were hurt as the driver swerved along the seafront, knocking people down "like skittles".
French media broadcasts showed people running for their lives down Nice's palm tree-lined Promenade des Anglais.
The Paris prosecutor's office opened an investigation for "murder and attempted murder in an organised group linked to a terrorist enterprise."
Flags were lowered to half-staff in Nice and in Paris.
France has lived with soldiers in the streets since the November attacks, and just days ago authorities beamed with pride at the close of the month-long European football championships that ended July 10 without incident.
Related