The presenter said: "The Chancellor says he's committed to disability benefit cuts. Why did you say it's a suggestion?"
Instead of answering, Morgan blustered that it was a matter for press officers.
"Look, this is a matter very much for the government press office and I'm here to talk today about core maths. Thank you." She then strode out of shot towards another camera crew.
An aide eagerly intervened, obscuring the shot, and telling the Sky reporter: "...as I said before."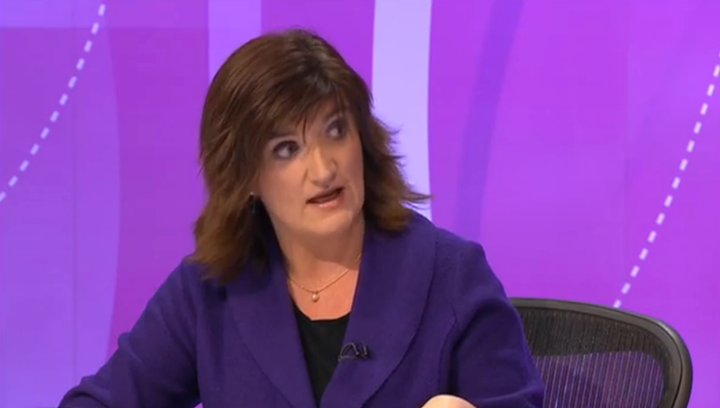 Speaking last night, the Education Secretary seemed to suggest plans to slash Personal Independence Payments were still in "consultation" - when they had already passed that stage - and were "still being discussed".
Her comments, which do echo Osborne's own when he said he was "happy to listen to proposals" on Thursday morning, could pave the way for a dramatic U-turn similar to his climbdown over tax credits cuts last year and his "omnishambles" Budget four years ago.
Related