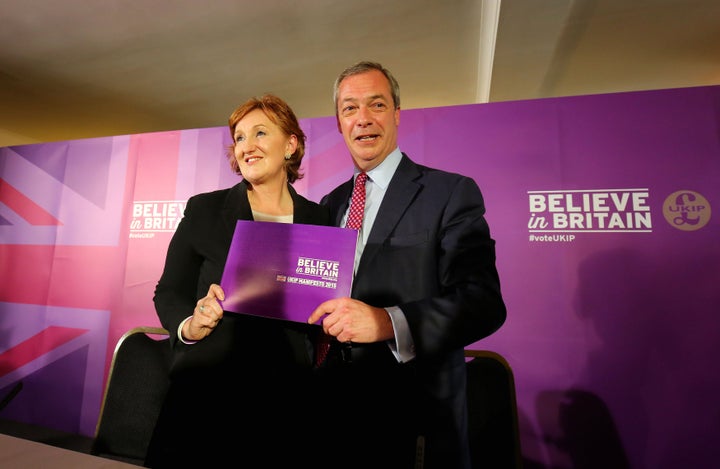 Nigel Farage has claimed the multiple-sackings of Suzanne Evans are "nothing to do" with him.
However the Ukip leader dodged questions on BBC Radio 4's Today programme over whether he wanted the party's former deputy chairman to get her job back.
"I don't deal with discipline and candidate selection and I never have done," he said.
Last month Evans was suspended from the party for disloyalty. Evans had once been a favourite of Farage and he anointed her interim leader in the wake of the general election - before he decided he did not want to give up the job.
Since then Evans, who is seen as a strong media performer, has lost her jobs as deputy chairman and welfare spokesperson. Asked if he was behind her suspension, Farage said this morning: "Nothing to do with me. I'm party leader, I tour the country, I try and raise money, I try and get the party coverage, I try and enthuse the troops, I don't deal with discipline of candidate selection and I never have done."
Evans was implicated along with other leading Ukip figures in an attempt to oust Farage as leader after the election - something she denied.
Farage today said he had "zip" involvement in the actions taken against her by Ukip, but added: "I don't think she behaved terribly well."
Evans said at the time of her last sacking: "I must be the most purged woman in British politics. You have to laugh it's so ridiculous".
Ukip's MP Douglas Carswell today showed his support for Evans.