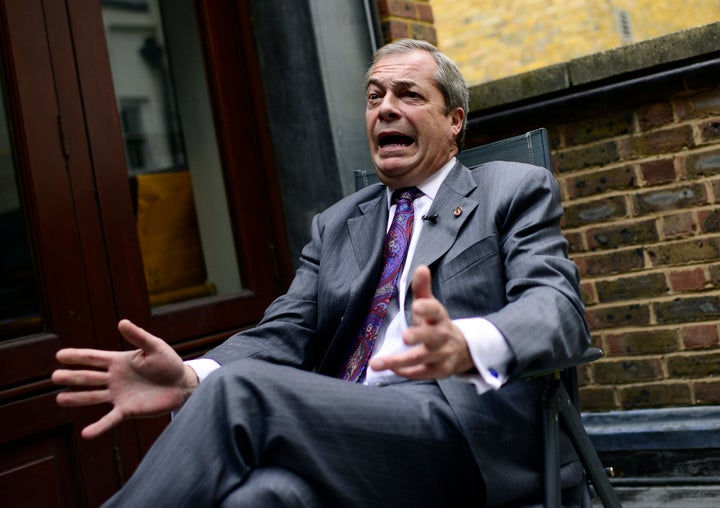 Nigel Farage has denied Ukip has broken any rules by using EU funding to fuel its eurosceptic campaigning in the UK, claiming his party is being "victimised".
The Ukip leader dismissed reports that have emerged from a leaked dossier suggesting the party misspent nearly £400,000 to fund its own electioneering.
A leaked audit compiled by the European Parliament Bureau suggests Ukip broke spending rules by diverting taxpayers' money to its own polling ahead of the EU referendum and in key target constituencies for last year's general election.
"We've been expecting this for years. We are in an environment where rules are wilfully interpreted as suits.

"I've understood absolutely the rules. This is pure victimisation. I am the most investigated MEP in history. Look at what the pro-EU groups were spending."
The audit was obtained by Sky News, and focusses on money provided to the Alliance for Direct Democracy in Europe (ADDE) - a group dominated by Farage's party that was created by the Ukip leader two years ago.
EU funding is meant to be spent on a party's activities at a European level, but the audit suggests ADDE financed polling in the UK between February and December last year judged as "indirect financing of a national political party" and "a referendum campaign" – both of which are prohibited by European Parliament rules.
The money, according to the audit, was used to fund polling in Great Grimsby and Thurrock, Rochester and Strood and Cardiff South and Penarth - and Thanet South, where Farage unsuccessfully ran to become an MP.
Labour MP Stephen Kinnock told Sky News it was a "disgrace" and accused UKIP of "defrauding the system" and "defrauding the British taxpayer". He said:
"The irony of this cannot be lost on anybody."