North Korea reportedly fired two ballistic missiles from its east coast according to reports from South Korea and Japan, meaning it has breached UN resolutions.
The short-range missiles flew 500 miles away from the launch site in central North Korea, at a maximum altitude of 60km, South Korea's Joint Chiefs of Staff claim.
Although the weapons travelled towards Japan, the US Indo-Pacific Command claim the missiles did not pose an immediate threat to US personnel, territory or allies.
Yet, experts believe the use of such missiles demonstrated the "destabilising impact" of the country's "illicit weapons programme".
Why is North Korea doing this?
North Korea has spent more than a year in pandemic lockdown, and cut off most of its trade with China to prevent Covid infections meaning it is on the cusp of an economic collapse.
However, these tests show its priority is still weaponry.
This is North Korea's first ballistic missile test in six months, and is a further blow to the floundering denuclearisation talks first started between former US president Donald Trump and North Korea's leader King Jong UN in 2018.
It's said the country could be trying to increase its leverage with the US by upping its technology game.
The US is attempting to persuade North Korea to give up its nuclear and missile programmes and offering sanctions relief in exchange, but talks have been at a standstill since 2019.
Some believe North Korea was also trying to out-do South Korea in an ongoing arms race.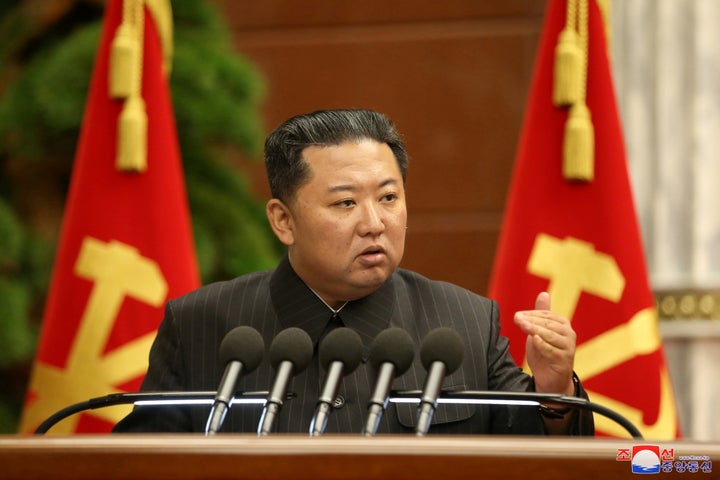 Why is it a big deal?
The United Nations banned North Korea from carrying out ballistic missile tests to curtail its nuclear programme since 2018.
Despite severe warnings from the international community, the country previously tested ballistic missiles which can reach nearly all of western Europe and half of the States. Its last ballistic test in March triggered severe rebuke from the US, China and Japan.
The UN Security Council does not forbid the testing of cruise missiles, such as the one North Korea fired on Monday, but ballistic missiles are considered more threatening as they can carry larger loads and travel faster.
Ballistic missiles are usually nuclear, and fly up in a large arc before shooting back down, while cruise missiles are self-propelled and go in a straight line.
The long-range cruise missile the nation released earlier this week was also thought to have carried a nuclear warhead, according to experts, although that is yet to be confirmed.
These two missile tests just days apart could be a sign of more to come – the UN atomic agency also noted a "deeply troubling" development in August that North Korea had restarted a reactor which could make plutonium for nuclear weapons, despite the international reaction against its weapons programme.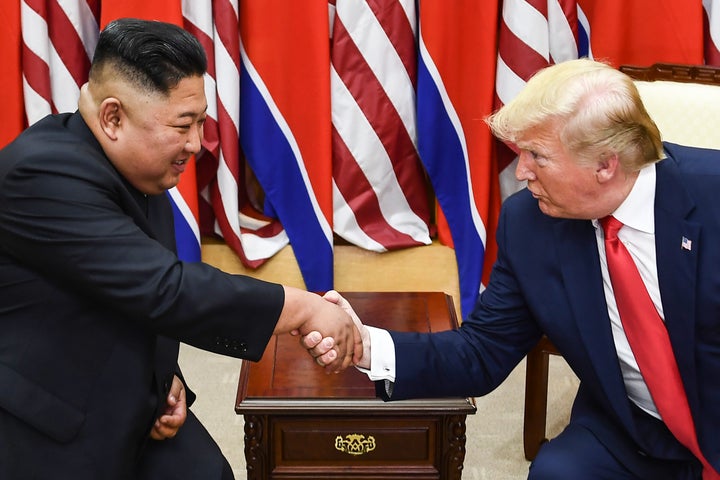 What do North Korea's neighbouring nations think?
South Korea is in an arms race with its northern neighbour to be "the best Korea" and recently tested its first submarine-launched ballistic missile.
This operation was planned and was not in response to North Korea's missile launch – news of North Korea's missiles arrived during the test firing.
But the tests mean the South has "sufficient deterrence to respond to North Korea's provocations at any time", according to the country's President Moon Jae-in, and is the first nation without nuclear weapons to develop this system.
Moon added that the South would continue to grow its weapons to "overwhelm North Korea's asymmetric power".
Japanese prime minister Yoshihide Suga said the ballistic missile test was an "outrageous" move from North Korea because it undermined the region's peace.
China has been pushing for all the countries in the region to work together to maintain peace, with the Chinese Foreign minister Wang Yi saying: "Not only North Korea but other countries are carrying out military activity."
The US has so far dubbed the tests "destabilising" but not yet an immediate threat.
Envoys from Japan, South Korea and US met in Tokyo to discuss their nations' commitments to nuclear diplomacy on Tuesday.