A woman in the UK has been sentenced for the crime of having an abortion, which prosecutors have said was "in the public interest".
After pundits across the world condemned absurd presidential candidate Donald Trump for saying women should face "some form of punishment" for having termination, a court in Northern Ireland has done just that, giving the 21-year-old a three-month prison sentence, suspended for two years.
The woman, who cannot be named due to a court order, was reported to police by her housemates after she took an a pill to induce a miscarriage in July 2014, when she was 19.
The housemates, whom she barely knew, were "taken back by the seemingly blasé attitude" she showed when discussing how she could not afford to travel to England for an abortion and would instead order drugs online, Belfast Crown Court heard.
Northern Ireland is the only part of the UK where abortion remains illegal in nearly all circumstances. The Offences Against the Person Act 1861 sets the maximum punishment at life in prison.
Women can travel to mainland Britain for abortions but have to pay and the woman in this case could not afford to do so.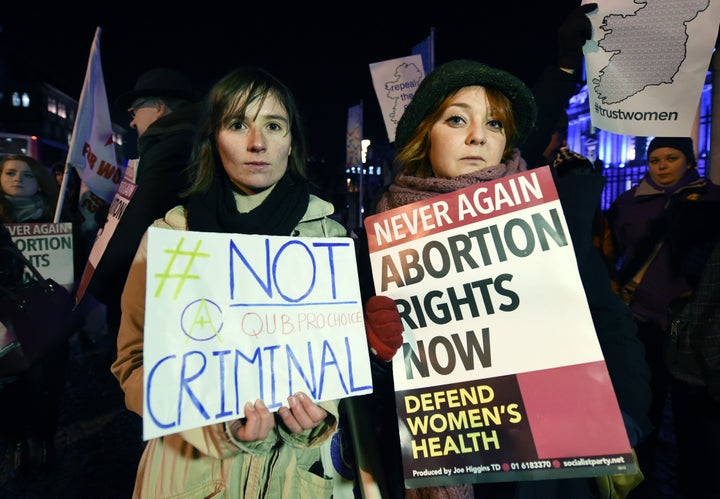 A spokesman for Northern Ireland's Public Prosecution Service said the case met both tests for a case going ahead.
He said: "It involves an assessment as to whether the available evidence provides a reasonable prospect of conviction - and also whether prosecution is in the public interest.
"In this particular case it was decided, having carefully considered all of the relevant evidence and information, that both elements of the test for prosecution were met.
"A range of factors were relevant to the balancing of the public interest, including the important fact that the law in Northern Ireland makes the conduct in question a serious criminal offence in respect of which a conviction carries the potential of a significant custodial sentence."
Patrick Corrigan, Amnesty International's Northern Ireland Director, said: "We're utterly appalled by the court's decision to impose a suspended prison sentence on this woman.
"A woman who needs an abortion is not a criminal. The law should not treat her as such.
"This tragic case reveals, yet again, that making abortion illegal does not stop women in Northern Ireland needing or seeking terminations."
Amnesty added that pills of the type the woman took "are internationally regarded as a safe and recommended option for terminating a pregnancy in the first trimester". The foetus was aged between 10 and 12 weeks when the woman miscarried.
Mr Corrigan added: "Those who can afford it travel to England for the treatment they need - over a thousand women make that journey from Northern Ireland every year.
"Those that can't afford it, as appears to be situation in this case, may take medication in an attempt to terminate their pregnancy – without medical supervision or support.
The case follows global outrage triggered by Donald Trump when he said women should face "some form of punishment" for having abortions.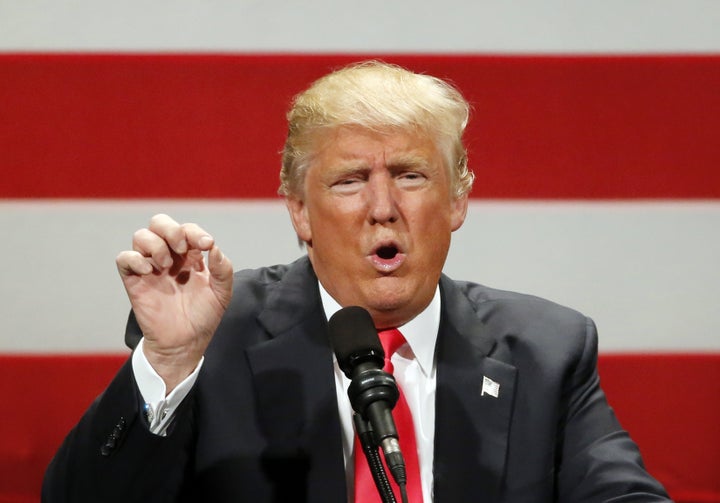 Even that was too extreme for the preposterous billionaire, who later rowed back and said he believed doctors who perform abortions should be the ones to face punishment.
A British Pregnancy Advice service spokesperson said: "This woman is a victim of Northern Ireland's draconian abortion laws and the refusal of politicians to act to protect the health of their constituents.
"We know that hundreds of women from Northern Ireland travel to England for abortion care every year, but we also know that there are many who are unable to do so, like the individual in this case.
"Online abortion medication is sadly for some women their only option – and they are being punished for lacking the financial means to travel.
"This is deeply unjust and, as Justice Horner recently stated, smacks of one law for the rich and one law for the poor."
Related