Some readers may find the photo in this article graphic.
A mother who shared a nude photo of herself minutes after giving birth at home has questioned why Facebook removed it.
Francie, who runs The Milkin Mama blog, said the photo was taken in March 2015, but she recently re-shared it on her daughter's first birthday.
The birth of her daughter was very quick. So quick that the home birth team didn't arrive in time and Francie gave birth without any assistance.
After her daughter arrived, she called for her husband to get the camera before she pushed her out. He rushed in the room and immediately captured the moment in a photo.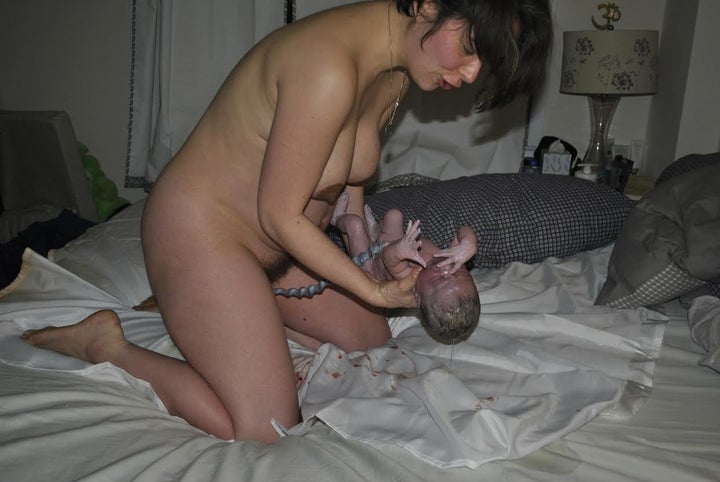 "I wanted to inspire other women, and perhaps other humans, to believe that we can do things we think we cannot do," Francie told The Huffington Post UK.
"We CAN. We have so much power, if only we will dig within ourselves to find it."
Francie said after her daughter was born, she posted the photo to a few mums' groups shortly after to share the story.
"I posted the photo again last week in two groups, including NYC Birth, to celebrate my daughter's first birthday and help me process all my feelings about her birth and the time since," she said.
It was after she had posted the photo into the NYC Birth group, a user reported it for violating the company's rules forbidding certain types of nudity.
Facebook then removed the photo.
"I chose to share it with the NYC Birth group because my daughter's birth was the single most transformative moment in my life thus far," she explained.
"My story is important, because it helps me process this still-astonishing thing that happened."
When the photo was removed, Francie said she was surprised but "not angry".
"I didn't think that would happen on a private group dedicated to birth. That was disappointing to me," she added.
According to Mashable, Elizabeth Sweeney, an administrator of NYC Birth, said that the private group is protesting Facebook's policy regarding images of nude childbirth.
After Francie's photo was removed, members reportedly posted their nude images of birth - although these were also then reportedly removed.
"If any person can look at the picture and walk away from it thinking, 'I can do that thing I think I cannot do,' [or] maybe the definition of what's possible has changed, then it's worth it," added Francie.
A Facebook spokesperson said, in a statement to Mashable: "It is not always easy to find the right balance between enabling people to express themselves creatively while maintaining a comfortable experience for our global and culturally diverse community of many different ages, but we try our best."
Francie is consultant who helps breastfeeding mums learn to hand express their milk either instead of or in conjunction with a pump. You can follow @TheMilkinMama on Twitter and Instagram.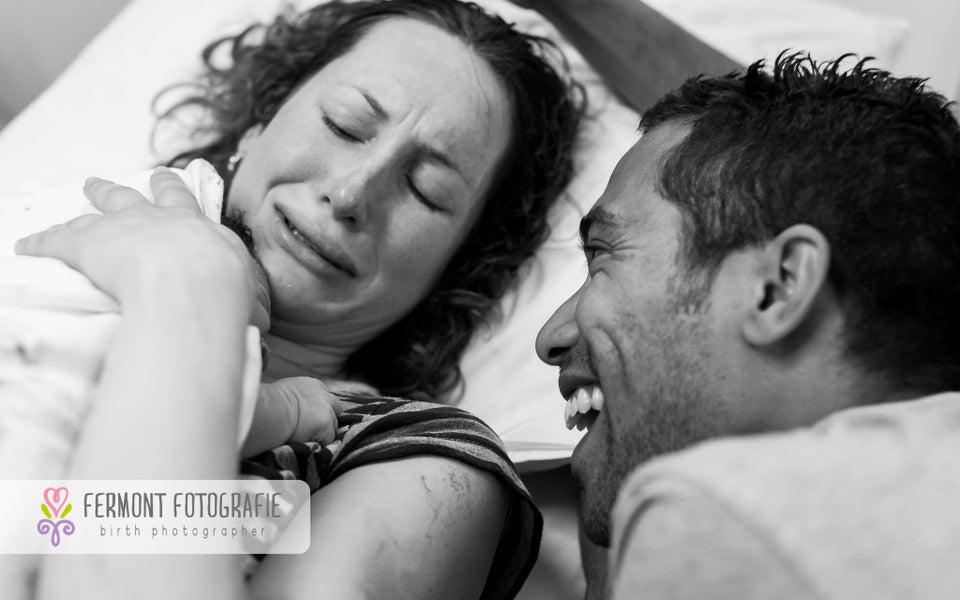 'First Moments' Birth Photography