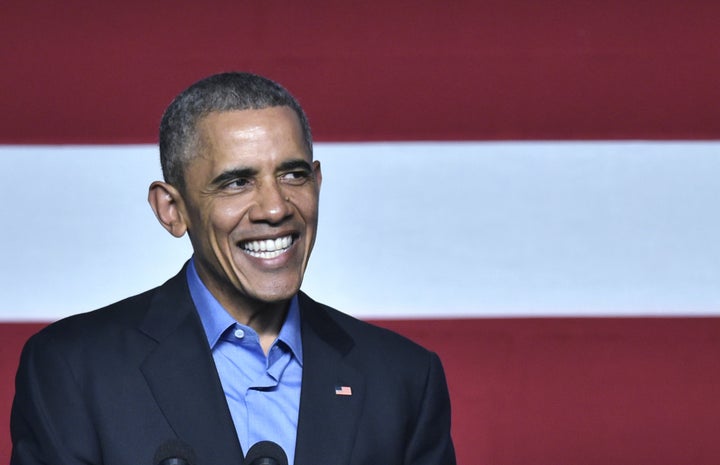 When it comes to pointing out the utter absurdity of Donald Trump's White House run, no one does it better than President Barack Obama.
Earlier this week, Obama rebuffed accusations that he was responsible for Trump's rise. During a joint press conference with Canadian Prime Minister Justin Trudeau, he said: "I'm not going to validate some notion that the Republican crackup that's been taking place is a consequence of actions that I've taken."
Instead, Obama cited conservative media, such as Fox News and talk radio, for giving voice to the idea that everything he suggests must be opposed or that "cooperation or compromise somehow is a betrayal; that maximalist, absolutist positions on issues are politically advantageous; that there is a 'them' out there and an 'us,' and the 'them' are the folks causing the problems you're experiencing."
Earlier this year, Obama spelled out why Trump will never be president. Speaking to reporters in January at a press conference in Rancho Mirage, California, Obama said, "It's not hosting a talk show, or a reality show. It's not promotion, it's not marketing. It's hard and a lot of people count on us getting it right."
Friday's jibes were not the first directed from the White house at Trump. In 2012, at the height of the 'birther' paranoia, Obama effectively ended Trump's muted presidential run with a now-infamous White House Correspondent's Dinner speech in which he mocked the tycoon as a preposterous conspiracy theorist.
Trump Chicago Rally