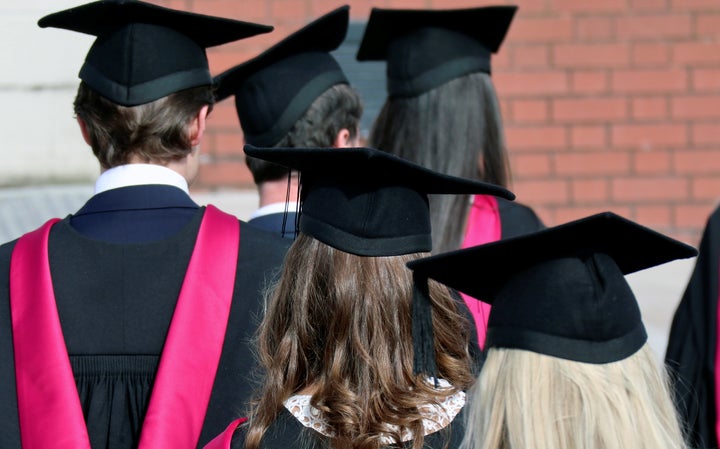 Thousands of students could be without any financial protection if their university goes bankrupt, amid delays at England's new higher education regulator.
The Office for Students (OfS), which launched in April, has struggled to cope with an influx of applications from hundreds of providers, including universities, to join its register.
Some 182 providers have been added to the OfS register since a deadline in May, but there could be more than 500 applications outstanding, experts said.
The OfS was given significant watchdog powers by ministers in a bid to regulate the higher education market – including stringent requirements for institutions to prepare plans in case they fail.
But HuffPost UK has learnt at least one university, which has sparked concern over its dire finances in recent years, has yet to be added to the OfS register.
It means that the 10,000 students paying fees to the institution do not have a formal protection plan which ensures they will not lose out if the university is forced to shut down.
At the time, the OfS insisted that "every registered provider must have an OfS-approved student protection plan that sets out what actions it will take to protect all its students in the event that they are unable to continue their studies".
Yet the OfS refused to comment when asked by HuffPost UK about what it would do should an institution fail before it was fully registered. It said instead that it would seek to use powers held by the defunct Higher Education Funding Council for England (HEFCE), which it replaced.
Nick Hillman, director of the Higher ­Education Policy Institute, said the confusion over what happens in the event an institution fails comes as the OfS is "overwhelmed" by applications.
"It is just going through them on a methodical basis and every few weeks their lists update," he said. "If you're not registered with the Office for Students, students don't have any security, the staff don't have any security.
"It's very difficult to be a serious institution if you're not registered with the OfS, even though it is an entirely new process."
Hillman, a former advisor to David Willetts in his time as Universities Minister, warned that the current system for dealing with institutions that begin to founder is "untested".
"This has never really been tested because HEFCE has only just been abolished and the OfS has only just taken over, and because no British university has ever gone bust," he added. "None of these things have ever been tested properly – and they are about to be tested."
The Department for Education has said it is looking into the situation.