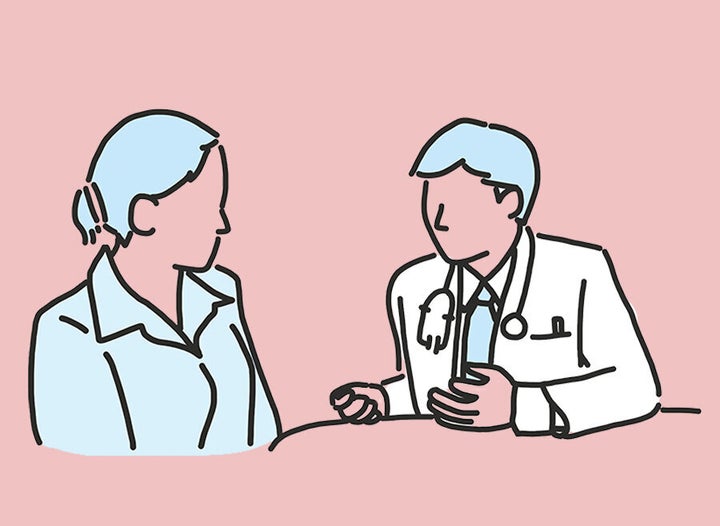 A drug that delays the progression of ovarian cancer has been approved for use in patients newly diagnosed with the illness.
Olaparib is already used at later stages in the treatment of advanced ovarian cancer, however medical professionals will now be able to offer it much earlier.
Around 7,300 women are diagnosed with ovarian cancer each year in the UK – with survival rates dramatically decreasing the later the cancer is discovered. When diagnosed at the earliest stage, a person's chance of surviving ovarian cancer for five years or more doubles from 46% to more than 90%.
But getting a diagnosis can be a struggle. Three women in their 30s previously told HuffPost UK about the issues they faced, as the cancer is most common in those over the age of 50 and GPs dismissed their symptoms.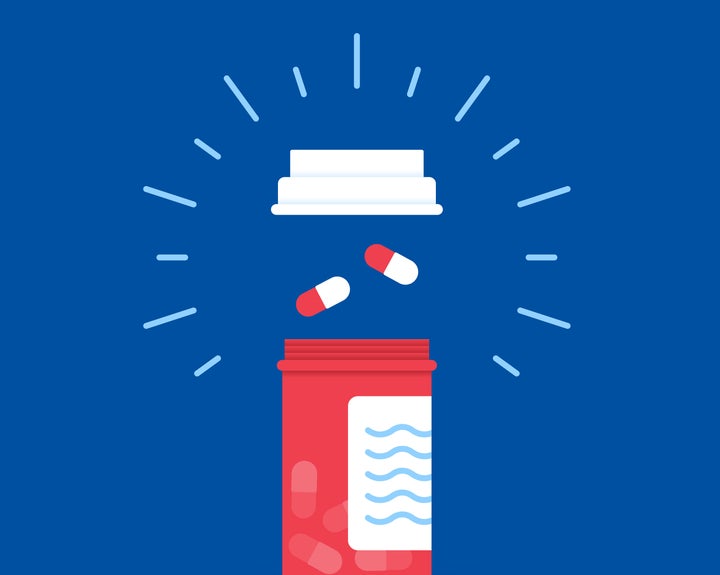 How Does Olaparib Work?
Olaparib is a type of drug called a PARP inhibitor, which works by preventing the PARP protein in cancer cells from repairing damaged DNA – causing the cancer cells to die. It will be available to NHS patients in England immediately.
The medicine, a tablet taken twice a day, will be paid for by the Cancer Drugs Fund.
Data is currently being collected from an ongoing clinical trial (SOLO-1) which so far estimates that olaparib delays disease progression by around three years compared with a placebo drug.
Around 700 patients a year are expected to benefit from the drug.
Who Will Be Able To Have It?
NICE, a body which has approved the drug for use, said adult patients with advanced high-grade epithelial ovarian, fallopian tube or primary peritoneal cancer who have responded well to first-line platinum-based chemotherapy can now be offered olaparib as maintenance therapy. But they have to be BRCA mutation-positive, i.e. they have an altered BRCA gene, which increases a woman's chance of developing breast and ovarian cancer.
Currently, for people living with BRCA mutation-positive advanced ovarian, fallopian tube or peritoneal cancer, there are no maintenance treatments after a positive response to chemotherapy. So this is a positive development.
What Do The Experts Think?
Meindert Boysen, director of the NICE Centre for Health Technology Evaluation, said the availability of this drug is an "important development" in the management of BRCA mutation-positive advanced ovarian cancer.
"Olaparib is already used for ovarian cancer but is expected to have the greatest benefit when used early, and is considered to have the potential to cure the disease in some people if given before the first recurrence," Boysen said.
Dr Susana Banerjee, a consultant medical oncologist at The Royal Marsden, and co-author of the SOLO-1 trial, said the treatment "heralds a new era for women with ovarian cancer".
"This is the first time we have seen such dramatic improvements in progression-free survival," she said. "This means that more women will have a longer time before relapse, time of chemotherapy and the possibility of increased survival.
"The trial results to date have shown that olaparib maintenance therapy extends progression-free survival by around 3 years in women with BRCA mutation linked advanced ovarian cancer. Some of my patients who have been treated in this trial at the Royal Marsden remain cancer-free several years later."