By now you'll likely have seen the incredible fireworks, beautiful Olympic torch and impressive performances that made up the Olympic opening ceremony.
But what was it like for the athletes from all over the world who took part in the event?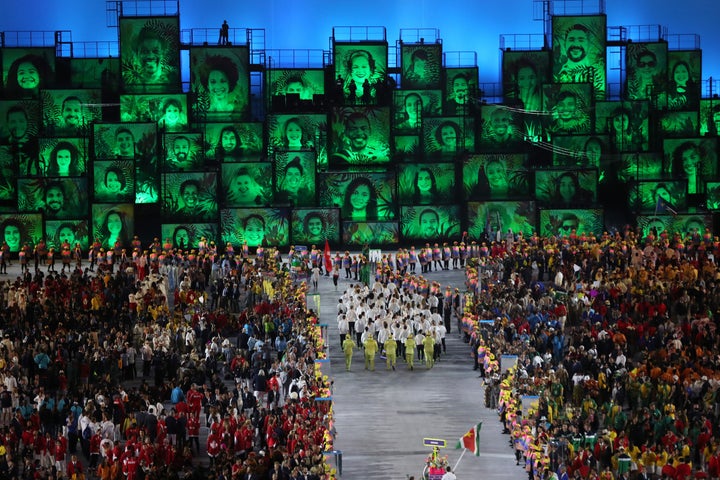 Well thanks to social media (and in particular the power of the selfie) we can find out.
Team GB athletes in the parade posted pictures and video of their experience...
Tennis player Heather Watson
The Men's Rugby 7s team
Boxer Anthony Fowler
Badminton player Gabby Adcock
Golfer Justin Rose
Table tennis player Simon Mills
Tennis player Tom Inglot
Rugby 7s player Daniel Norton
Many athletes from other countries also posted pictures from the Maracana stadium on the opening night...
US tennis player Serena Williams
US swimmer Cierra Runge
German tennis player Angelique Kerber
French handball player Thierry Omeyer
Malaysian diver Yan Yee Ng
Popular in the Community