With divorce rates on the rise for older couples, Brexit certainly captures the zeitgeist.
After 46 years of an increasingly loveless marriage, the UK and the EU will finally call it a day exactly one year from now.
The younger generation, like the grandchildren of the new wave of 'silver splitters', remain baffled and hurt at a break-up so tantalisingly close to a Golden Wedding anniversary.
But millions of others are glad to end the happy families façade and start a civilised carve-up of the record collection, the house and pension rights.
A year from today, the UK exits the European Union. And to mark this strange reverse-anniversary, Theresa May is zipping around the country in a small plane.
It's a belated attempt to reunite our dis-United Kingdom, cementing ties between the four separate nations as well as healing bitter Remain-Leave divisions opened up during the EU referendum.
As she visits textile workers in Scotland, parents and toddlers in Newcastle, farmers near Belfast, business people in Wales and finally Polish citizens in London, the Prime Minister will be in listening, rather than campaigning, mode.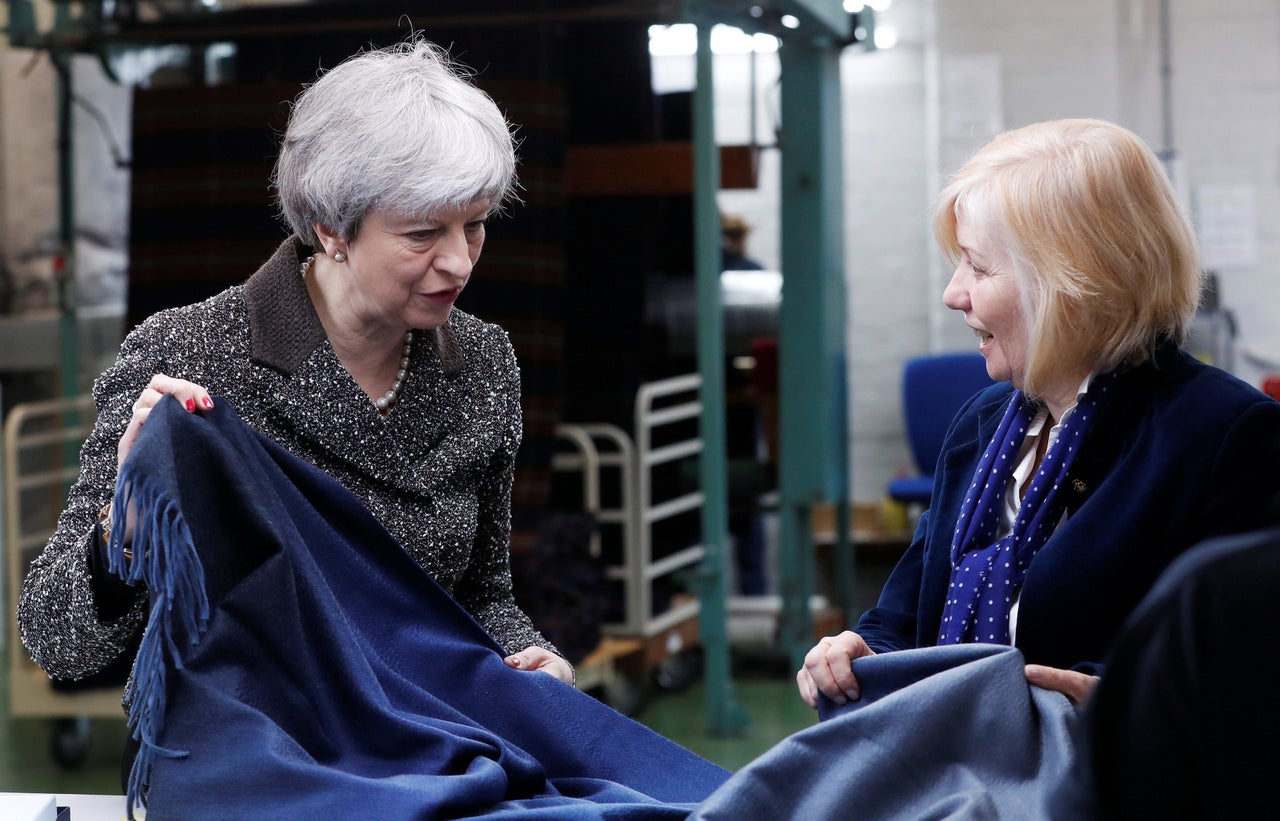 Yet as the Brexit clock countdown begins in earnest, ticking relentlessly to March 29, 2019, the 'exit date' is perhaps the only tangible certainty in the whole process right now. And even that isn't quite the real 'exit' it once seemed to many.
Recent progress on securing a 21-month post-Brexit transition deal has naturally taken some of the drama out of the process.
Some Remainers had feared that the next year would be a countdown to an economic bomb going off, with the Foreign Secretary Boris Johnson and Brexit Secretary David Davis taking turns as the dastardly Bond villain sadistically watching the second-timer of doom.
Leavers are instead preparing for their best ever New Year's Eve party and Independence Day all rolled into one, with fireworks and street parties to match.
Now, however, we may leave not with a bang but a whimper next March. The UK-Brussels plan for an 'implementation period', which effectively postpones our 'proper' exit until December 31, 2020, is not a cause for wild enthusiasm for hardliners on either side.
It's unclear how the public will react to this strange state of limbo, where everything has changed but nothing has changed (copyright: T. May) at the same time.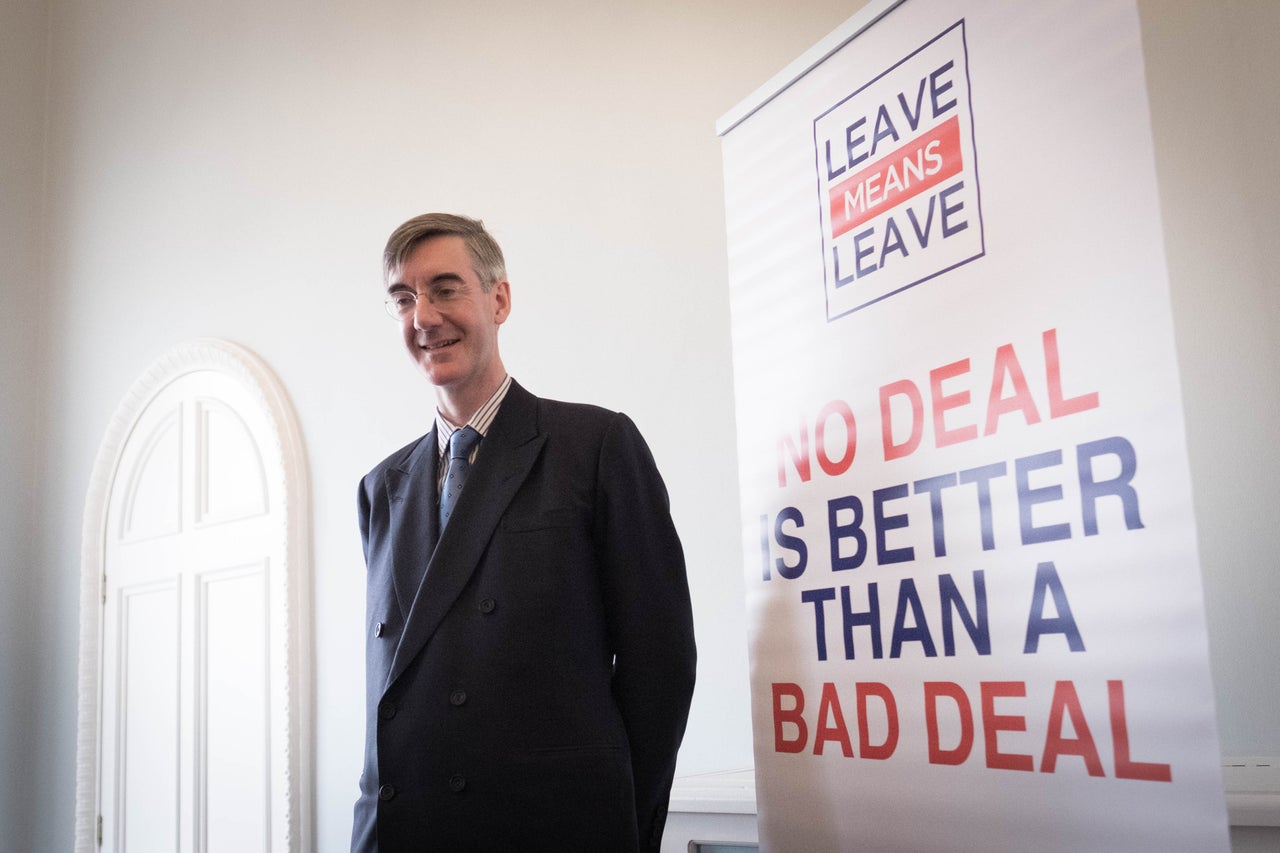 That sense of ambivalence is often evident in the PM's own pronouncements on Brexit. A 'reluctant Remainer' in the referendum, she has repeatedly refused to say that she's changed her mind since on the costs and benefits of quitting the 28-nation bloc.
"If a vote was to come up, I would do what I did last time round which was sit down and look carefully at the issues," she said in full Maybot mode, earlier this year.
When Downing Street briefed the media about her one-day Brexit tour of the UK, one reporter asked if the PM viewed it as a 'celebratory' event. "It's a step on the road to exit from the European Union," replied her official spokesman, deadpan.
Only after being pressed by a Brexiteer-backing reporter did anything more vaguely enthusiastic emerge. "Is the PM *looking forward* to Brexit?" he was asked. "Yes!" came the unconvincing reply.
No.10 sees May's dogged sense of duty as a strength. And it may be that her overall demeanour that 'this is business, not pleasure' reflects the national mood of a public who now just want to get on with it.
The PM is convinced that beyond London and Westminster, the country at large is no longer dug into deep trenches of Remain and Leave and that the truce was agreed a long time ago with few in the media noticing it.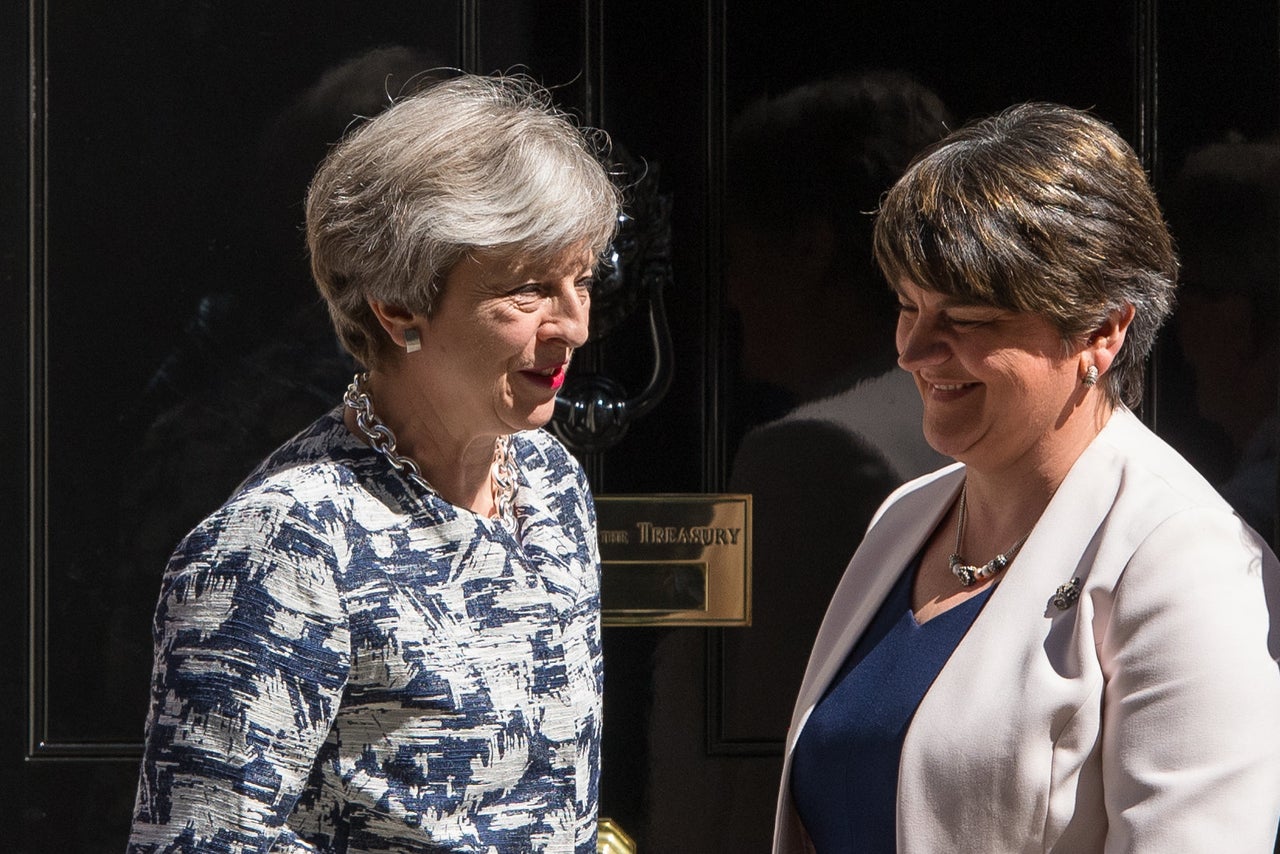 Of course, that doesn't mean that she can ignore the pitfalls ahead in Parliament and Brussels over the coming year. With a wafer-thin majority propped up by the DUP, her political priority has been and will be keeping her party together and her government in office.
There will be more of what Boris Johnson calls 'bumps in the road' to Brexit, though critics point out she has had no one to blame but herself for potholed and zig-zagged journey so far.
One of her biggest blunders, bigger even than calling a disastrous snap election, was in triggering the two-year Article 50 process without first having a clear plan for what the UK wanted.
Her rhetoric has shifted from the hard Brexit hubris of her Lancaster House speech in January 2017 to the recent Mansion House speech that was packed full of 'hard facts' about future UK-EU trade, including a recognition that "our access to each other's markets will be less than it is now".
Remainer Tories have been drawn closer by such realism, while drifting further from deals with Labour after Jeremy Corbyn's 'toxic' decision to be sceptical about the Russian nerve agent attack.
Brexiteers, meanwhile, have swallowed the cod liver oil of a no-change transition on fishing, migration, EU payments and European Court of Justice, all on the promise of a 'proper' Brexit in 2021.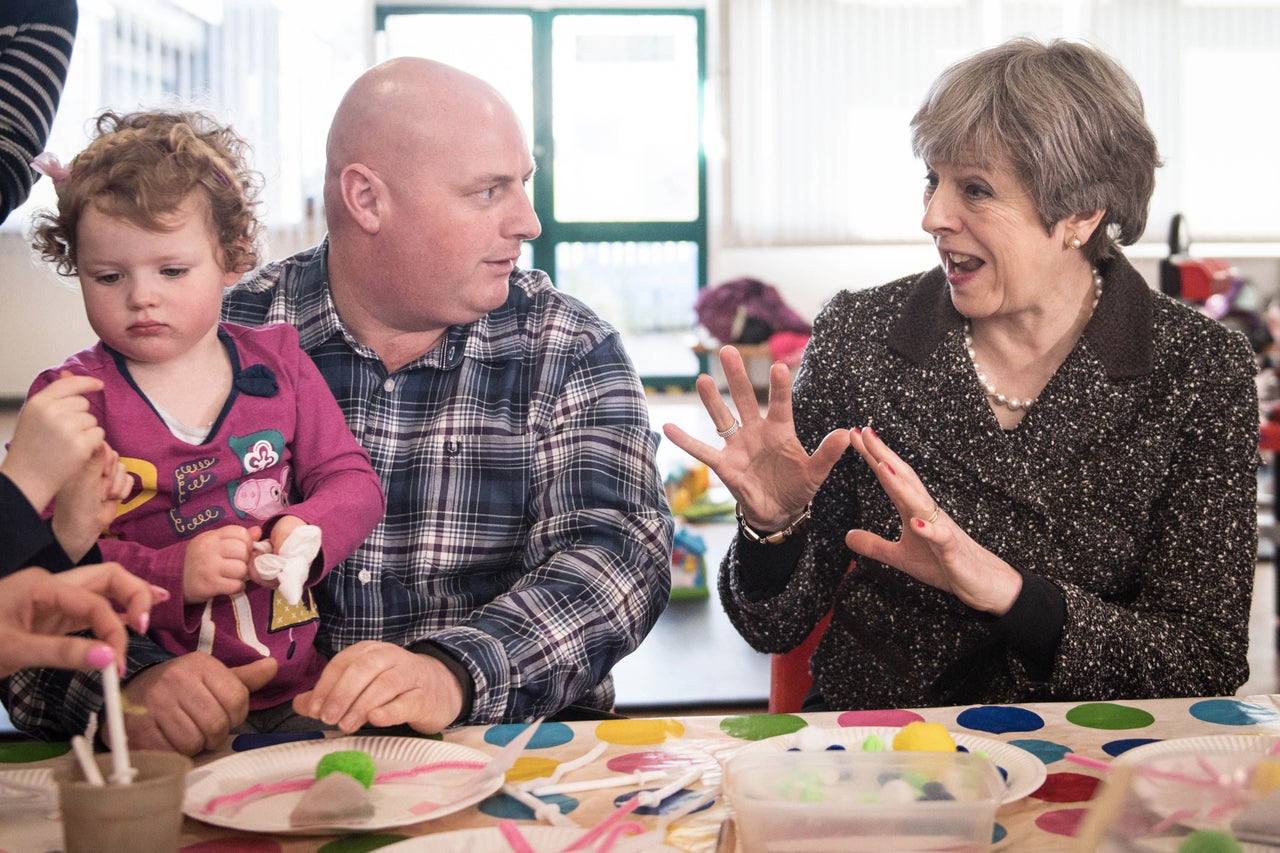 A diabetic herself, some allies think the PM is not given sufficient credit for her management of the potentially dangerous blood sugar levels of her party's different wings. Yet while her promise of jam tomorrow for arch-Leaver Jacob Rees-Mogg and his 80-strong 'clean Brexit' crew has certainly worked for now, will it last through the coming months?
The real pinch point will come in October, when the EU summit is due to agree the crucial shape of 'The Deal'. This is made up of two key elements that will need voting on by Parliament: a withdrawal treaty and a 'political agreement' on future relations with the EU.
It's the 'political agreement' that is the item of maximum political danger for May. A legal treaty on future UK-EU relations can't be signed until after Brexit next March, but before then an outline of what that treaty will look like will have to be in place.
No.10 is studiously vague on just how vague this political agreement will be. Brussels has wanted it to be as detailed as possible, though it knows that if elements are unresolved until after we leave its negotiating hand will be even stronger. Tory and Labour Remainers and Leavers alike are united in an aversion to unspecified 'ambitions'.
Downing Street will give as much detail as is needed to get Parliament to approve the deal, when it finally gets its 'meaningful vote' at the end of this year, or early next. And the devil really will be in this detail. Rees-Mogg yesterday hinted May would be ousted if she bottled Brexiteers' red lines, while Tory Remainers may still try to flex their muscles too if her lines are not pink.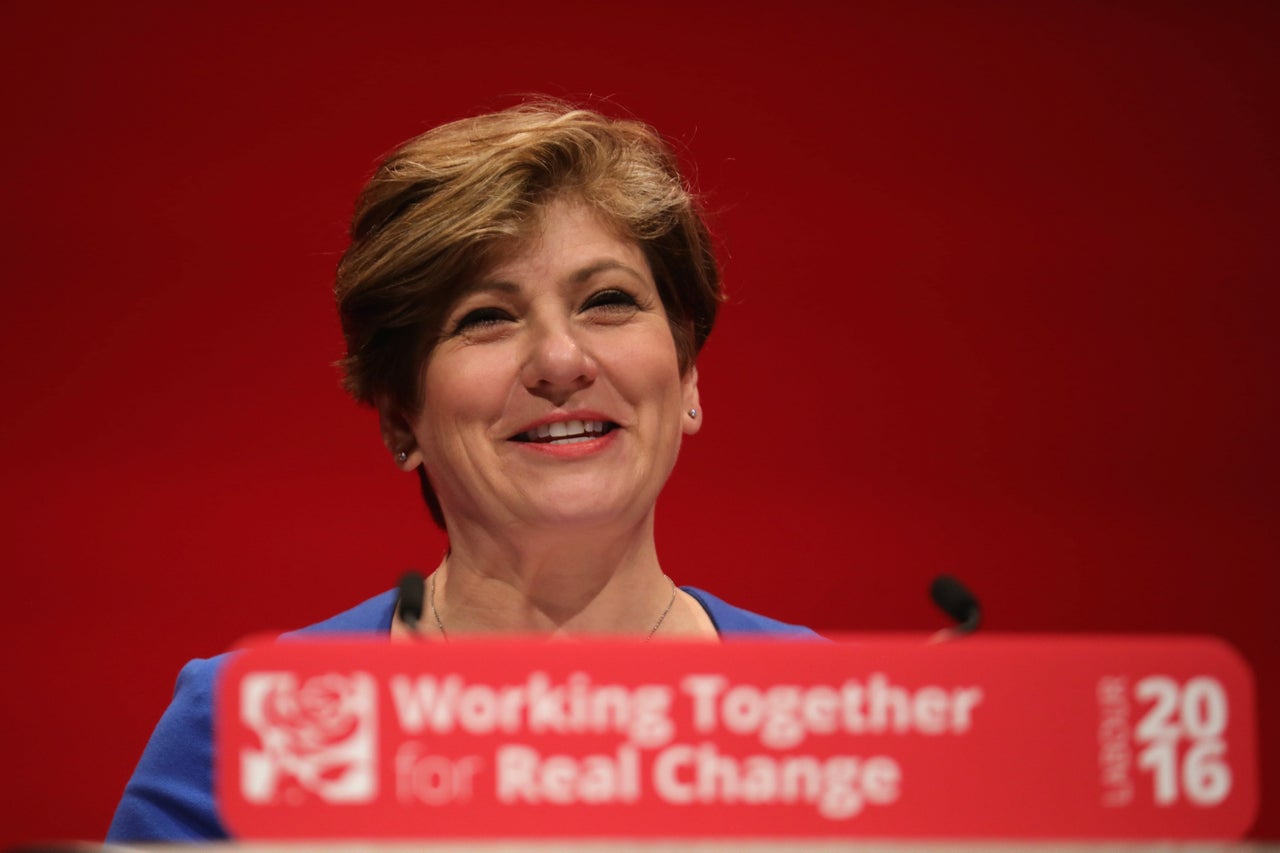 Many observers suspect that the PM will try to fudge the hardest decisions. This is precisely why Labour's Emily Thornberry joked that May's deal may be so 'blah blah blah' that it would in theory pass even her own party's 'six tests' for a jobs-first Brexit.
But the very closeness of the referendum vote – 52% Leave, 48% Remain – is seen by some senior figures in No.10 as a licence to get as close as possible to the EU's rules and regulations, not to diverge from them radically. A balance between humility and self-confidence will be struck by May, and there has been more of the latter since Mansion House.
Some academics think that May will resist as much detail as possible in the political agreement, not least because it can easily change later as negotiations take place on the actual trade treaty.
When the EU was negotiating its trade deal with the US, known as TTIP, the European Commission had to change its guidelines as political opposition intensified in member states. With 27 different states and more devolved nations needed to approve any post-Brexit deal, blandness may be a premium.
In coming months, there could well be real problems if the EU continues to insist that the UK's complicated (and often hi-tech) solutions for customs and for the Irish border are unworkable at worst and unlikely to be ready in time at best.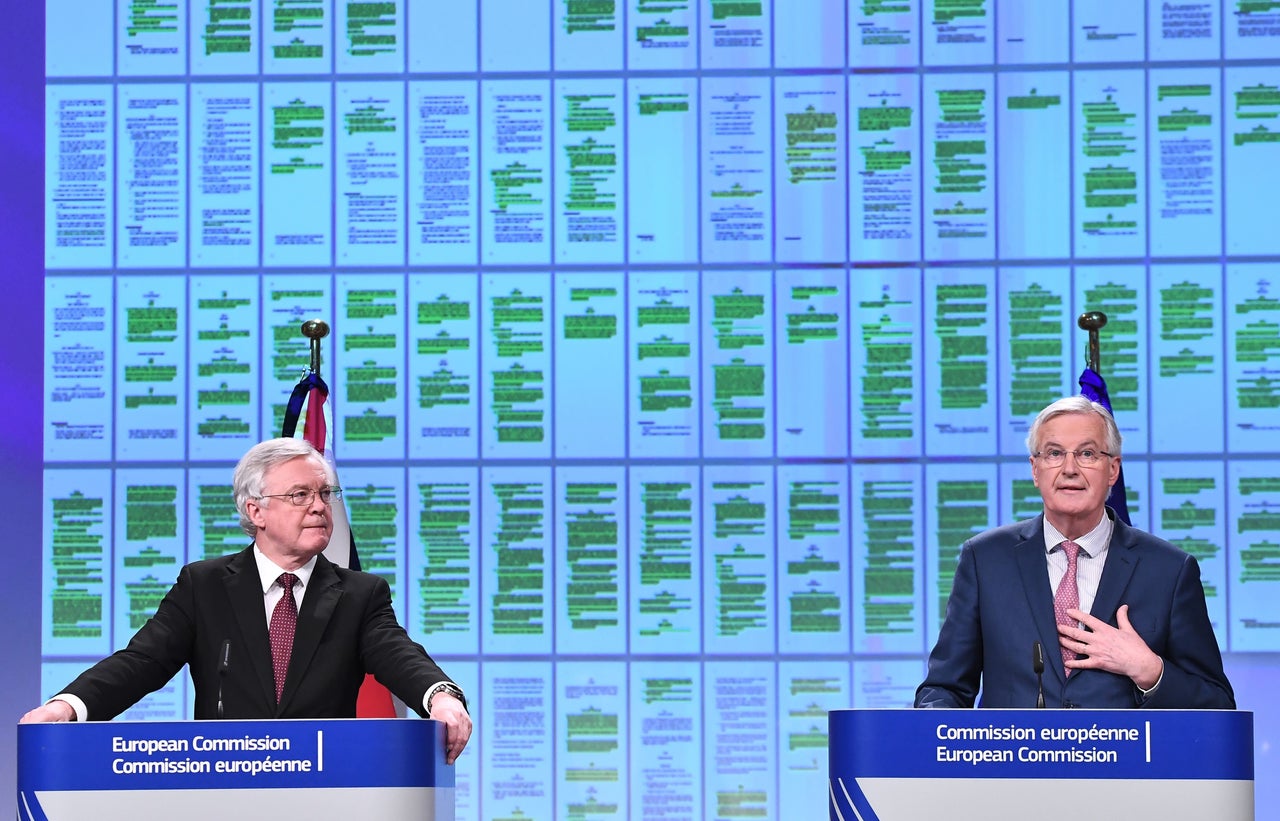 But the Brexit Department, Treasury and Downing Street are confident that they will get the first ever financial services agreement for a non-EU state, that labour mobility can be sorted and that security relationships will continue.
As for the Irish border conundrum more generally – how to avoid a 'hard border' and at the same time stay out of the EU customs union – some point out that it is East-West trade between Ireland and the rest of the UK that matters ultimately more to Dublin that North-South trade.
In fact, Anand Menon, Director of the 'UK in A Changing Europe' think tank based at King's College, London, thinks that the British government isn't getting the credit it deserves for its negotiating strategy so far.
He says London has realised that the longer it refuses to agree to Brussels' 'backstop' option of Northern Ireland remaining in the Customs Union, the stronger the UK's hand becomes.
"The Ireland question is really not about the border, it's about who holds the whip hand in the overall trade talks," Menon tells me. As the deadline for exit approaches, the Irish Republic could turn from a foe to an ally to get Britain a 'cherry-picked' deal.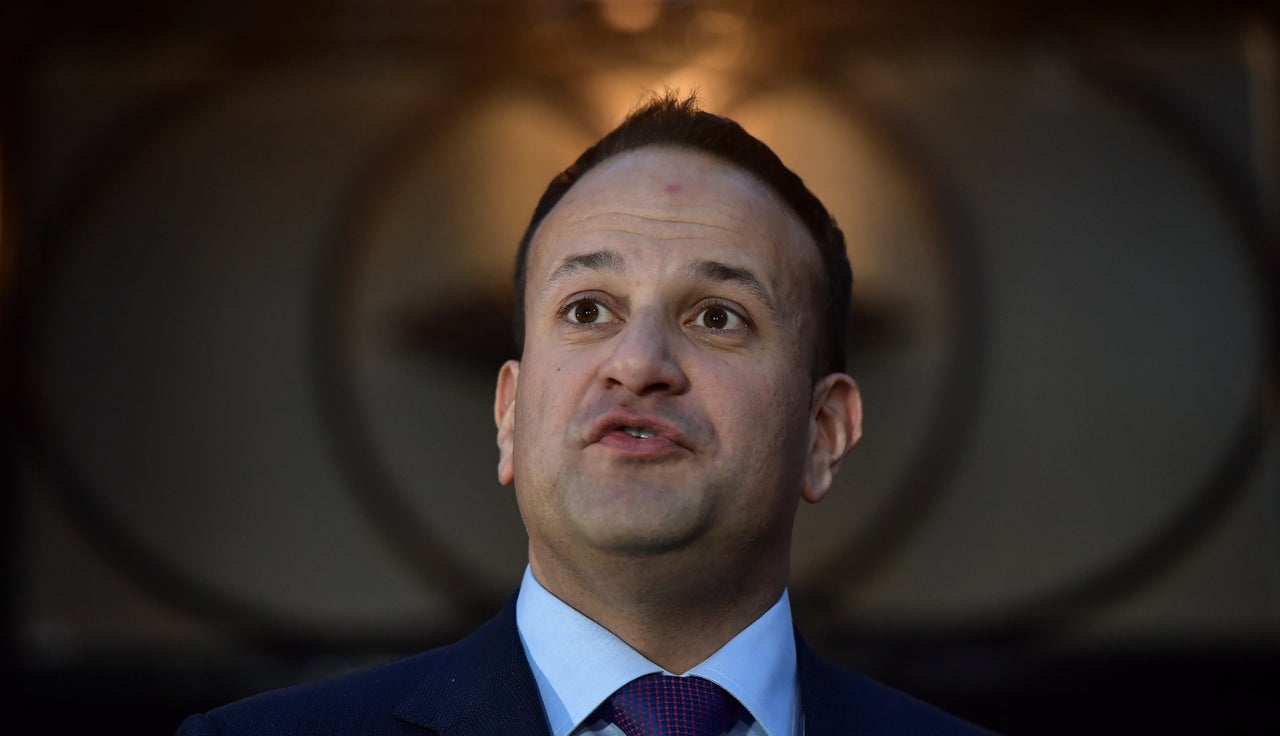 "The Government's negotiating position is more rational and more coherent than the Government make it seem," Menon says, pointing out the UK has pushed back the Irish issue deliberately to later in the talks and May has been right to urge 'flexible and creative' solutions.
What does worry the academic however is a potential drop off in trade in coming months and an inflexiblity from Brussels on extending the transition agreement. "The 2020 cliff-edge is the big danger in my eyes," Menon says.
So far the EU has made no provision at all to extend the transition period from 21 months and its former legal chief Jean-Claude Piris has said doing so would make Brussels vulnerable to legal challenge from its states. Others say Article 50 was never meant to carry the weight of a transition deal in the first place.
And Menon says firms will vote with their feet if they are worried that cliff-edge looks too sharp. "Look very carefully at the investment figures over the next five or six months. Companies will never say 'we are leaving because of Brexit' but their investments will speak volumes".
As for hopes among some Remainers for a fresh referendum on the final deal, that would only be remotely possible if there was a decisive shift in public opinion in coming months.
At present, the polls have been remarkably consistent in showing virtually the same result as the 2016 referendum. Some Tory voters don't mind a referendum, as long as it includes the harder option of a 'no deal' outcome.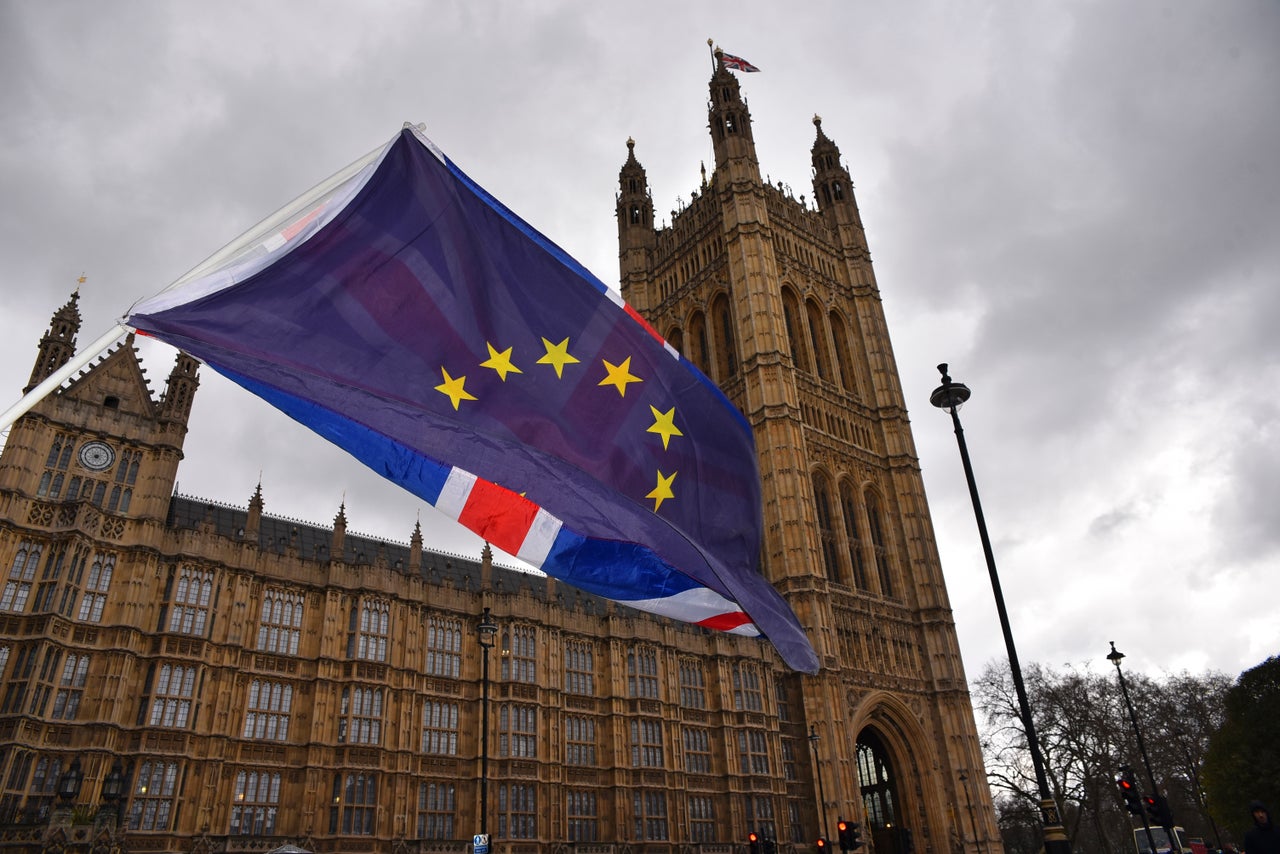 Curiously, the other key weapon the Government has on its side is the ticking countdown clock. Word in Whitehall is that the final 'meaningful vote' on the Brexit deal won't now take place soon after October and may be delayed until the return of the Commons from its Christmas break in January 2019.
That's the last feasible moment to give the EU and British Parliaments just enough time to ratify the plan before the immoveable March exit deadline. The Labour party and Remainer Tories such as Anna Soubry would be robbed of enough time to say they want to send the Government back to Brussels to get a better deal.
As for May's own future as Prime Minister, that of course is directly dependent on the progress of the next 12 months on Brexit. Boris Johnson is known to mutter to colleagues that 'Theresa wouldn't be PM but for Brexit' and he's right. She never forgets that hard fact either.
The irony of her touring the country today is not lost on her team. But unlike the catastrophic general election, where she used warehouses and offices as background props without speaking to any undecided voters, the aim of the Tour of Britain was to engage with key groups away from the cameras and without stump speeches.
When asked if the people she met on Thursday would be 'ordinary people or hand-picked Conservatives', one aide shot back: "Breaking news: some ordinary people vote Conservative!"
"It's very much about meeting different groups of people, different demographics, different professions to get their take on Brexit and what they want us to achieve," the PM's spokesman said. "There aren't speech moments, it's not that kind of trip. She wants to meet the public and get their feelings… It's not about policy, it's about interaction with the public."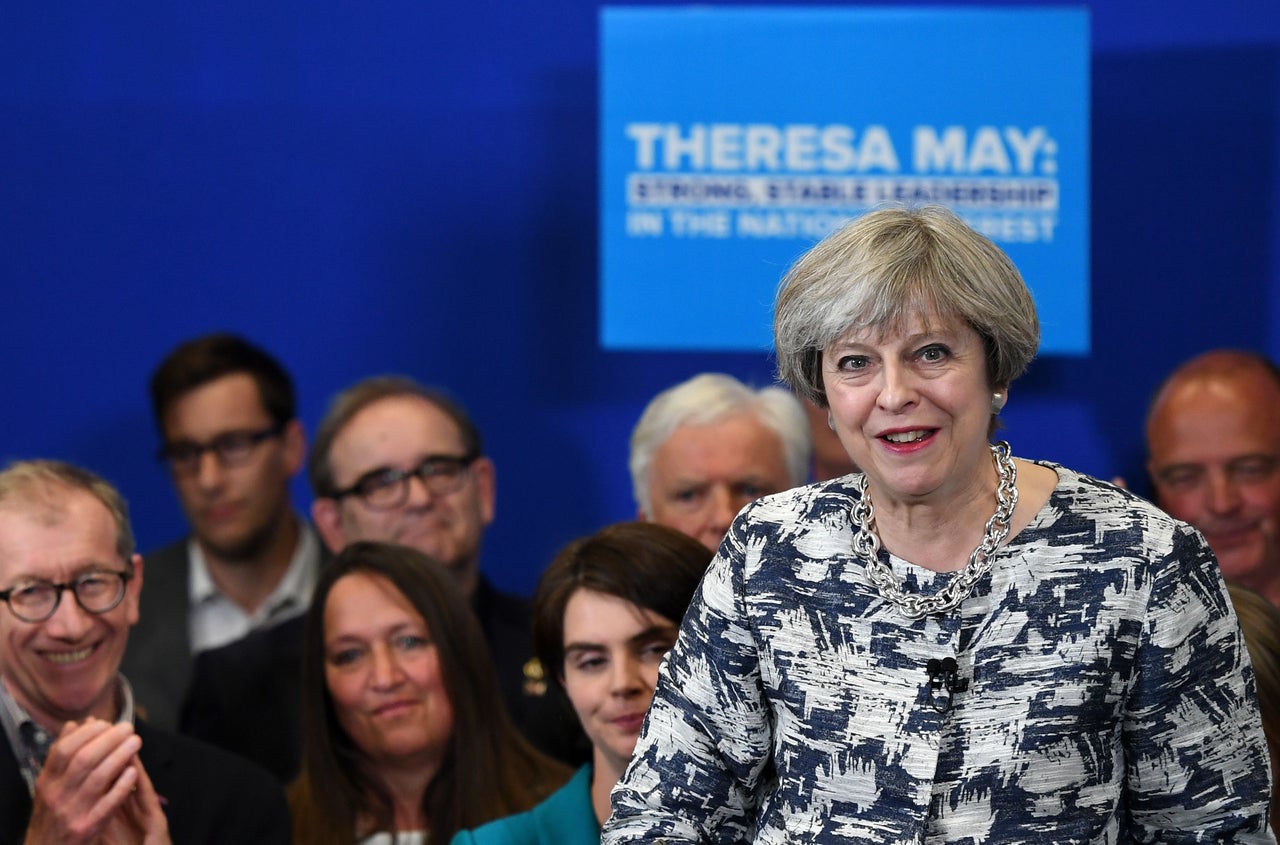 Chris Wilkins, who was May's chief speech writer and strategy director in No.10 until last year, says that she needs to ensure the 'One Year To Brexit' event in fact focuses on non-Brexit issues.
"The problem for the PM is that Brexit will always be a divisive subject, so rather than talking about the process of Brexit or focusing on the end of March next year, she needs to look beyond it and focus on the kind of country we want to build as we go through this profound moment of change together," he tells me.
"She has always understood that the referendum result was not just about our relationship with Europe, but also about doing things differently here at home. That is why, from her first day in Number 10, she championed a wide-ranging agenda of reform that was all about building a fairer country and tackling some longstanding injustices that had perhaps been neglected by politicians for too long.
"That should be the true legacy of Brexit. So she should spend the next year getting back to that agenda and running the election campaign that she didn't run last year. Getting out around the country as much as possible, meeting ordinary people, listening to the things that really matter to them and using the opportunity to engage them in a conversation about the kind of country we want post-Brexit Britain to be".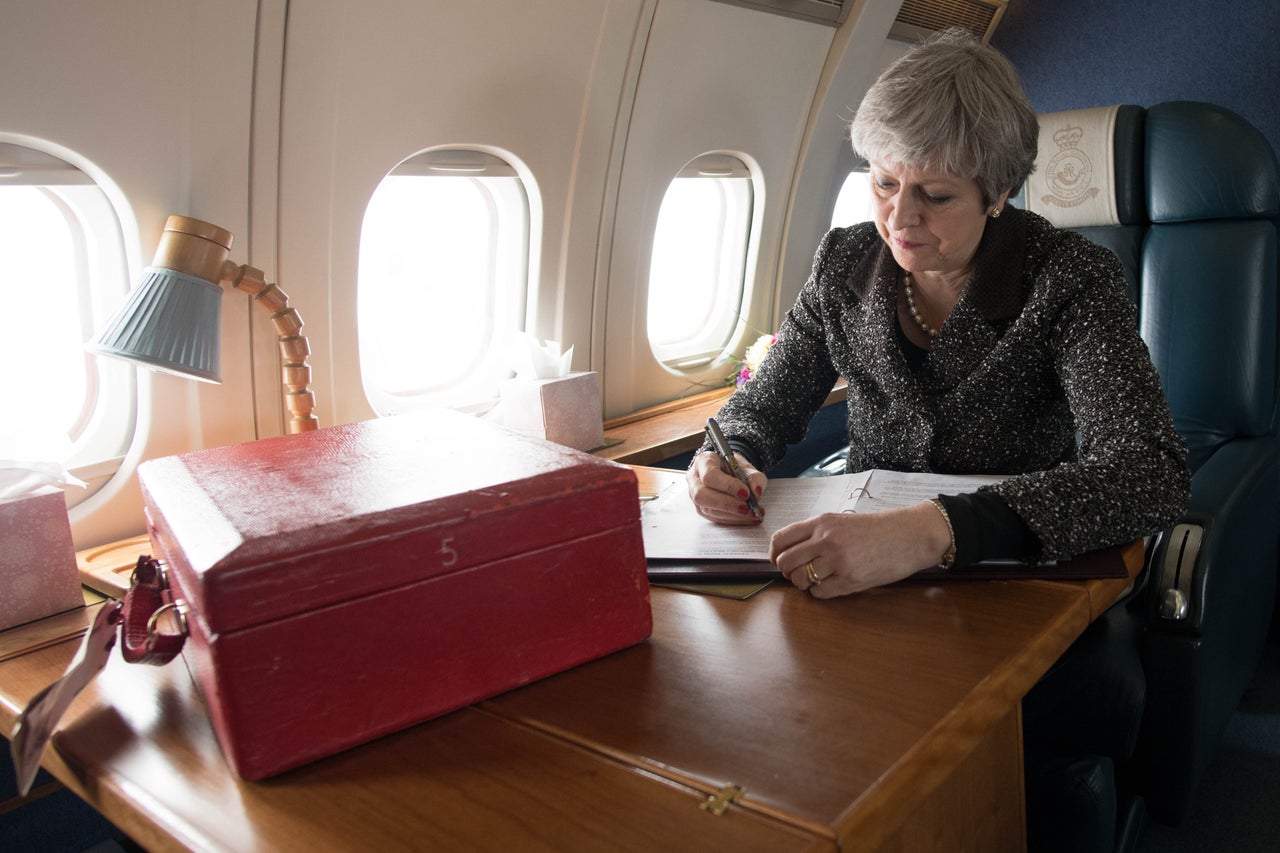 And Katie Perrior, May's Director of Communications until last April, says the PM has to keep her eye on both the Brexit talks but also life beyond Brexit.
"Theresa May needs to agree on a post-Brexit vision which says more than the language that is currently on offer, spells out where we are heading but is also realistic about what can be achieved. National tours that do not tell us any more than we already know won't cut it.
"She has shown she is in it for the long haul and has the ability to carry the country through the Brexit negotiations. A Prime Minister with staying power would invest in a beefed-up government relations team, building lasting relationships with the business community that are mutually beneficial.
"It will not be in vain – businesses are crying out to engagement in a meaningful way, to understand the emotional as well as rational arguments behind what makes this government tick, and respond accordingly. We will need them over the next few years, believe me."
And Perrior adds that May has to ignore the sniping from within her own party during what will be intense, last minute negotiations.
"We know this is the way the EU does business – she has the perfect temperament to patiently push for more of what we want. If she plays her cards right, her legacy of a catastrophic election campaign could be replaced with a legacy of an ace Brexit negotiator who managed to keep her country and party together during what was an unprecedented time in British politics. Which would be a remarkable coup indeed."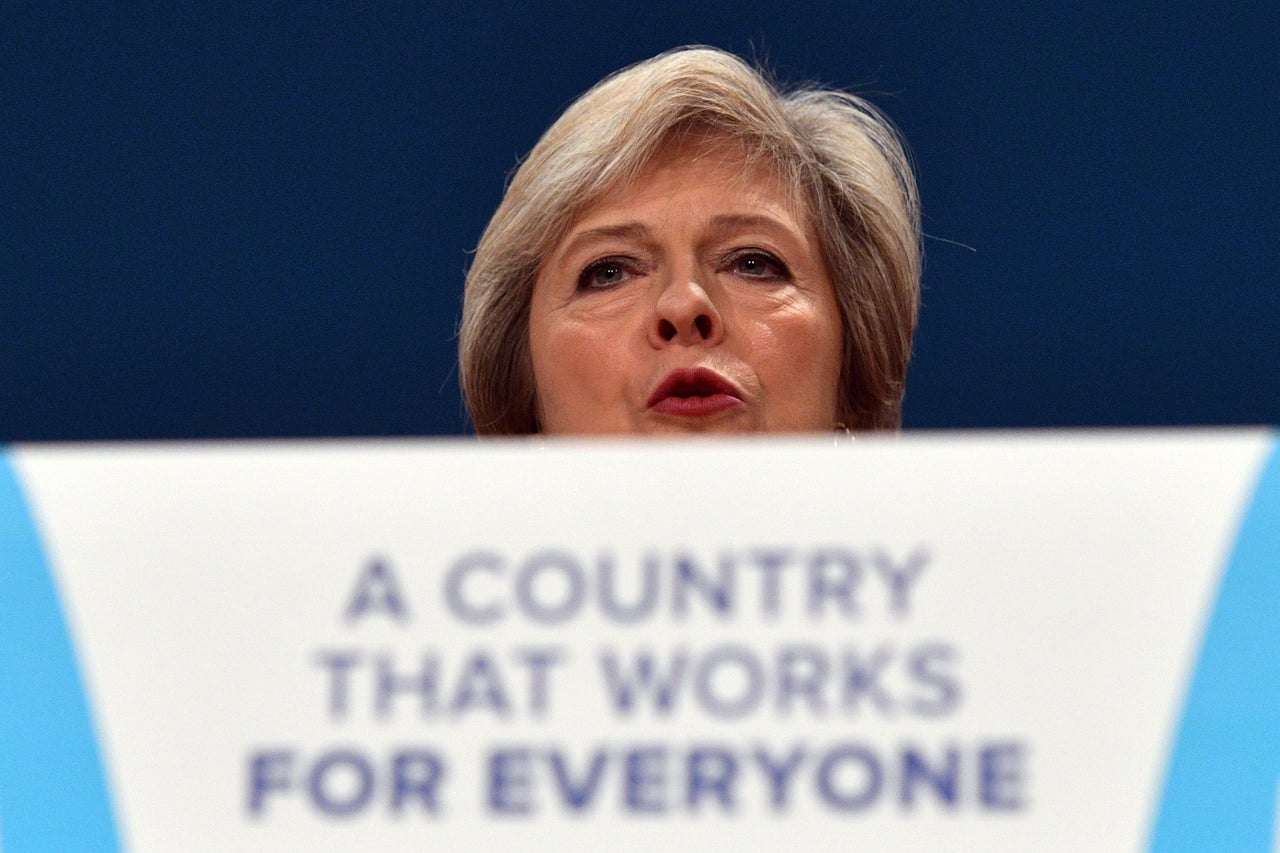 In her overnight words ahead of her trip, May resurrected her original soundbite of 'a country that works for everyone', despite the slogan's letters memorably peeling off the backdrop of her party conference speech last year.
"I am determined that our future will be a bright one," she said. "It's a future in which we trade freely with friends and partners across Europe and beyond.
"Having regained control of our laws, our borders and our money, and seized the opportunities provided by Brexit, the UK will thrive as a strong and united country that works for everyone, no matter whether you voted Leave or Remain."
Many will point out that during the transition the claims of taking back 'control' are polite fictions, while others remain angry at the Government's missteps to date.
The next 12 months will have plenty of compromises and complex solutions that may test the patience of the EU and the UK Parliament. It may ironically be a Brussels fudge, made in Britain, that gets May through the year. Yet given her at times torrid previous 12 months, just surviving would be a major achievement.
A Hollywood rom-com starring Meryl Streep and Alec Baldwin was surprise success a few years ago. 'It's Complicated' was all about a divorced couple who have an affair that shocks their children. It's subtitle was 'Divorce with Benefits'.
If Theresa May can sell that message to her party and the voters, she could even stay on long enough to choose her successor for the 2022 general election. Whether the fudge will eventually rot the teeth of the Tory party, or the nation, remains to be seen.