An open letter to the Daily Mail in response to a front page story claiming patients are at grave risk from EU doctors has gone viral.
Citing GMC head Niall Dickson, it states thousands of EU doctors are free to work in the UK without basic safety checks – posing a "real weakness" to efforts to protect the public.
Dickson told the newspaper: "I'm not happy with the European doctor situation and I haven't been for many years."
It goes on to profile the case of grandmother Ena Dickinson, who reportedly died at the hands of "an 'out-of-depth' German surgeon" in 2008.
In response, Neil Tiwari, believed to be a medical professional practicing in the UK, composed an open letter to the Mail warning: "Enough is enough."
Tiwari praises his European colleagues in the medical world, making a point to use their names and not nationalities as he commends their efforts in the industry.
My senior congenital cardiac thoracic surgeon colleague DOES NOT PUT PATIENTS AT RISK when he operates on babies.
He gives them a chance to live.
I don't call him 'a Romanian',
I call him Adrian.
Tiwari's letter has been shared more than 23,000 times on Facebook in just four days, with many members of the medical profession remarking in agreement with his sentiments.
"You seek to foster division, engender distrust and cultivate fear of my friends and colleagues based on their nationality.

"You do this whilst willfully blinding others to the vital, invaluable service these people provide every damn day up and down the country and shielding the wealth of evidence regarding it from the public.

"I won't allow that to happen.

"My colleagues and I will not allow that to happen, because these people matter to us and we won't see them dragged through the mud.

"Nor will we allow the work and value of the thousands of amazing nurses, health care workers, theatre staff or other allied healthcare professionals of EU and foreign origin to be undermined in such a callous and bigoted way.

"Enough is enough."
The GMC, which decides which doctors are qualified to work in the UK, has claimed there will be implications for the regulation of European doctors entering the country following Brexit.
Leaving the EU could provide the body with the opportunity to more rigorously check European doctors hoping to practise in the country, but the watchdog said it was "far too soon" to predict what would happen, adding that everything would hinge on "whether the principle of free movement is maintained within the treaty of withdrawal".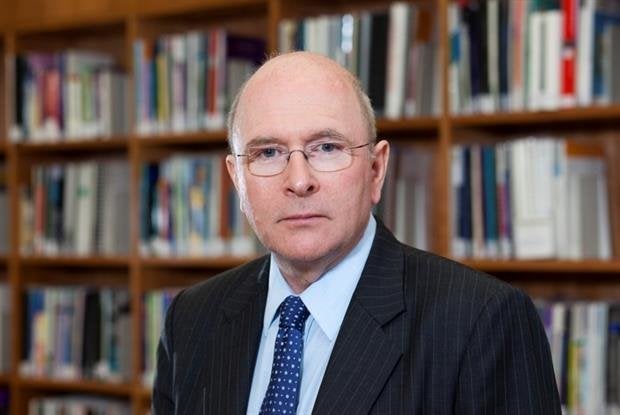 Dickson, who will step down next month, said: "Whatever happens, we want to protect the position of European Economic Area (EEA) doctors who play such a vital role in the UK's healthcare system."
European law currently stops the GMC from testing the competence of European doctors, as it currently does for international medics, which Dickson called "a weakness in the system".
Instead, the independent regulator must rely on "the robustness of the medical education and regulation system in the doctor's home country" when doctors from the EEA exercise their freedom of movement to come and work in the UK.
But the prospect of Brexit means it may become possible to introduce assessments of knowledge and skill for EEA doctors, the GMC said.
Dickson told the Daily Mail: "Some European doctors - because we haven't checked their competency - may struggle when they practise here and that could put patients at risk."
In 2014, the European Commission enabled regulators in Europe, including the GMC, to introduce language tests for prospective health professionals - which Dickson called a "great step forward for patient safety".
Since then, more than 1,100 doctors from Europe have not meet the GMC's English language requirements and so are unable to practise in the UK until they do.
And a week ago the watchdog made the tests for international doctors hoping to work in Britain more stringent, adding new questions on professionalism and ethics.
From September 2017, candidates must pass the written and practical parts of the test within four attempts at each, and will have to apply for a licence within two years of passing,
There are currently just over 21,000 EEA doctors on the GMC's register who are licensed to work in Britain.
As an addendum to his post, Tiwari adds:
- Doctors from the EU must demonstrate an equivalent qualification to a medical and any post graduate degree from a professional body.
- EU regulations do not prevent, and insist that the responsibility for hiring new medical professionals and vetting then appropriately is on the employer.
-As with all UK doctors, EU docs must satisfy requirements for the job advertised.
-Their language skills ARE examined and whilst there certainly are doctors (not all of them from the EU) whose skills may need improving especially if this could impact on care, there is a system in place to assess them.
Related