Christmas is a magical time of year for children, which is why charities work tirelessly during the festive season to ensure no one misses out.
These six charities work to make Christmas extra special for kids who are less fortunate, including those from disadvantaged backgrounds, seriously ill children and others in need of support.
Read on to find out more about the incredible work they do.
1. Children With Additional Needs
Happy Days Children's Charity, based in Luton, works throughout the year to create special experiences for children who have additional needs, including mental and physical disabilities.
Christmas is no different. The charity has been running festive pantomimes since 1992, giving children the opportunity to take part, sing songs and play a character.
"It gives these children a chance to have fun with their friends and family, and forget about their worries for a while," said Rob Cox, fundraising and marketing manager for the charity.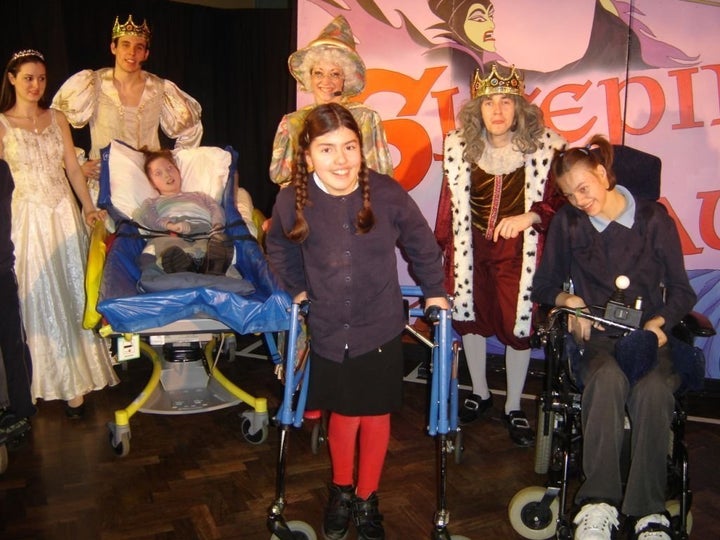 "The kids especially enjoy the songs, as well as boo-ing the bad guys," Cox continued.
Cox believes it's important to bring children who are coping with adversity together with their peers for a "magical" day, in the form of a pantomime.
"Christmas is seen as a time of magic and joy, a time to be with family and be grateful for the good things in our life," he added.
"But for some it often creates feelings of sadness and isolation.
"By supporting struggling families and bringing them together for a magical day - even for something as simple as a pantomime - it creates a wonderful feeling of happiness and togetherness, lifting their spirits at what would otherwise be a very difficult time of the year."
2. Seriously Ill Children
For many of the kids, each year could be their last Christmas, so the charity is there to make sure it's an unforgettable one.
"Many families don't even make plans for Christmas not knowing what will happen," explained Julie Hynes, who works for the charity.
"So we try to ensure that the children involved still have all the joys of Christmas."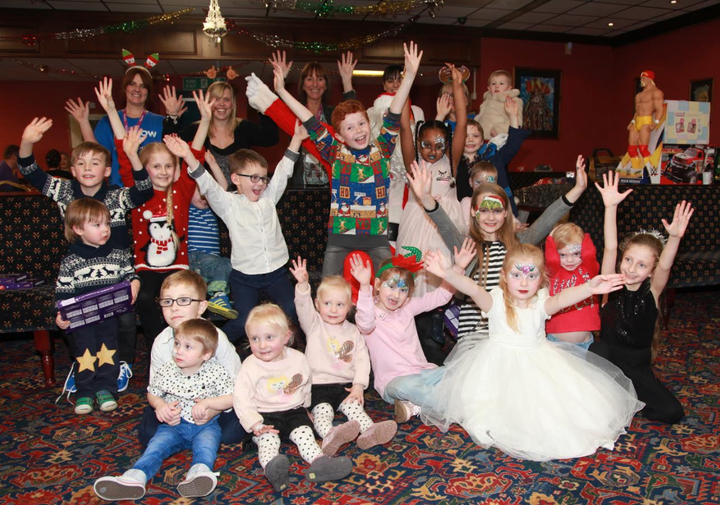 The charity's family support workers do Christmas arts and crafts with children who are at home or in the hospital, and for siblings of the sick children.
They also take them out to do their Christmas shopping, to pantomimes and to Christmas parties organised by the charity.
The workers will often work with the children to make presents for their families, as well as organising a party for children to attend.
"It means that these children still get to enjoy the magic of Christmas even if they are in hospital or if their sick sibling cannot get home," added Hynes.
"We ensure these children still get to visit Santa and enjoy a Christmas party.
"They love that this special time still happens as so much of their normal goes by the wayside when there is a sick child."
3. Young Carers Or Vulnerable Children
Honeypot Children's Charity, based in London, works to support young carers and children classed as "vulnerable" because they have witnessed domestic violence, experienced homelessness or live in an area of extreme deprivation.
At Christmas, many will not receive presents as their family members are unable to buy them due to their own physical or mental conditions.
The charity gives children presents each year and puts on a "Christmas Roadshow" where a Playbus visits kids in their local communities.
"Sadly not all of our children have much chance at having a Christmas at home," said Pav Jhuti, who works for the charity.
"For a few hours on the Playbus we try to make it as special as possible, so they do have some magical memories of Christmas to cherish."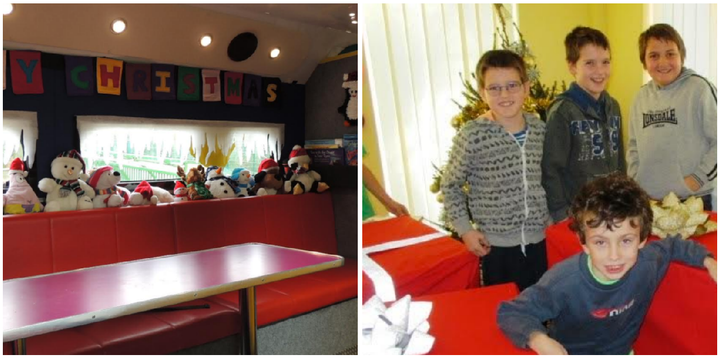 On board the Playbus, children get involved in festive-themed arts and crafts, take part in party games and activities, and play freely with friends while enjoying hot chocolate and biscuits.
"At the end of the session all the children take home their creations, any prizes they may have won, and of course their Honeypot Christmas presents, sometimes the only ones they may receive that year," explained Jhuti.
"All children love Christmas and taking part in our Roadshow, the bright colours, the music, dressing up and fun interactive games to take part in.
Jhuti said one particular girl stands out that they've helped.
"She had never received much for Christmas, and was usually excited if she got a notepad or a packet of pens," she said.
"After having a fun time on the Christmas Roadshow, she was absolutely stunned to see that she had a Christmas present of her own.
"It was all she could do to hold back the temptation to unwrap it there, so she could first take it back home to show mum."
4. Bereaved Children
Edward's Trust is a charity offering a family bereavement service supporting children, young people and parents across the West Midlands. They host a Christmas Party every year for children affected by the loss of a loved one.
"Following bereavement many children do not focus on Christmas, and find it hard to celebrate," said Kelly Ruston, from the charity.
"Since hosting the Christmas Party we have a number of reactions from children including: 'Truly amazing, it was my first party and I couldn't have got through it without you'."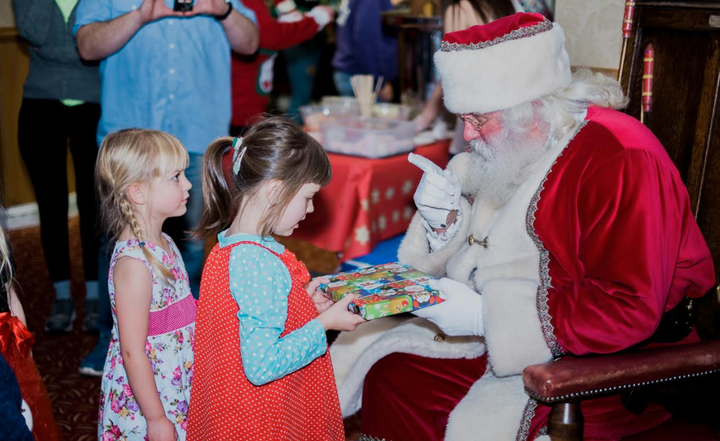 The Edwards Trust Christmas Party has been going for 13 years and hosts around 300 children and family members.
The party involves games and age-appropriate activities from selfie booths for the older ones, a chocolate fountain for everyone, a children's entertainer with balloon games and magic tricks, and of course the must-have visit from Santa.
A mum, who lost her husband in 2015 and came along with her two children said: "It was a really good event, I wouldn't change anything and it really lifted the morale of the children who recently lost their father, so a massive thank you to everyone involved in putting on the event."
5. Children From Disadvantaged Backgrounds
Chicks Charity provides free respite breaks for disadvantaged children throughout the UK. The children they help come from a variety of backgrounds – they might be living in poverty or have been bereaved or abused.
At Chicks, children can enjoy new experiences, have fun, make friends and relax. The charity runs respite breaks throughout the year, with extra special breaks at Christmas.
"Everyone has their own fond memories of the festive period, and we want to give children who would otherwise miss out the chance to create their own magical memories," said Richard Whitehouse, the charity's respite break manager.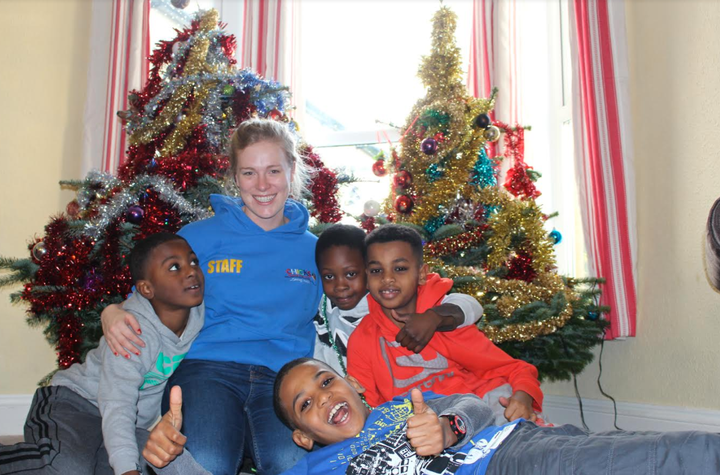 The Chicks Christmas breaks are for children who would not otherwise have the opportunity to enjoy festive activities.
The charity incorporates a wide range of festive plans, from tobogganing and trips to the pantomime, to simpler treats such as decorating the Christmas tree, or making Christmas presents for each other.
On Christmas Day, the children wake up to stockings from Santa and are given a traditional Christmas dinner with all the trimmings.
"While the children obviously love all their presents (each child has a stocking from Santa as well as presents under the tree), they really love the feeling of togetherness on Christmas Day and of feeling part of the Chicks family," said Whitehouse.
"Often the children comment that it is the first time they have done something like decorate a tree, or the first stocking they've ever had."
A thank you letter written to the charity by one child after Christmas read: "Thank you for an amazing Christmas it was brilliant to come and meet new people and to wake up on Christmas morning and seeing everyone have a smile on their faces.
"Thank you to everyone that donated it means a lot because if it wasn't for you guys I wouldn't have had a good Christmas."
6. Children Whose Families Are Struggling Financially
Family Action is a national charity that aims to build stronger families. They started a 'Toy Appeal' in 2011 as a way to make Christmas a little easier, and more special, for many of the families they work with during the year.
"Christmas can be an extra struggle for families that are already experiencing a multitude of disadvantage, and often we see families putting themselves in even more difficult situations in order to give their children a good Christmas,"said Jane Elston, who works for the charity.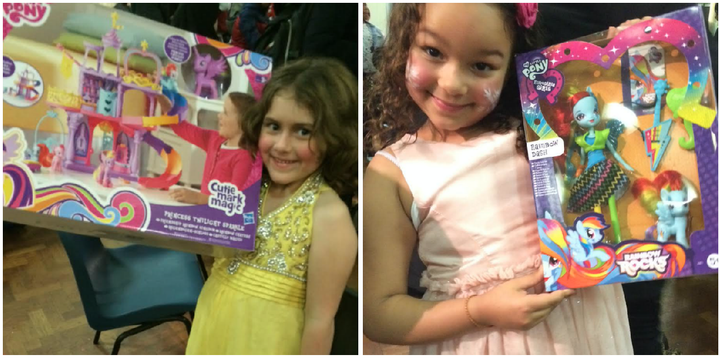 Throughout the year, the charity provides practical, emotional and financial support to 45,000 families nationwide, through over 140 community-based services.
At Christmas, each of these services is invited to tell the charity about the children and young people they have supported and make requests for gifts on their behalf.
The charity then matches companies with the services. The company buys, wraps and delivers a gift for each child, all in time for Christmas.
"The Toy Appeal is very important to the lives of the children and families it impacts," said Elston.
"The children and young people that receive gifts from the appeal often have multiple, complex needs.
"A gift allows them to feel special and is a sign that someone cares. For some children, this may be the only gift they receive."
HuffPost UK is running a fortnight-long focus around helping others this Christmas. Giving Back will shine a light on the organisations and individuals making a difference in their community, tackling issues such as loneliness, homelessness, food waste and financial struggle. We'd also love to hear your stories. To blog for Giving Back, email ukblogteam@huffingtonpost.com. To keep up to date with our features and find tips on how you can make a difference this Christmas, follow the hashtag #GivingBack.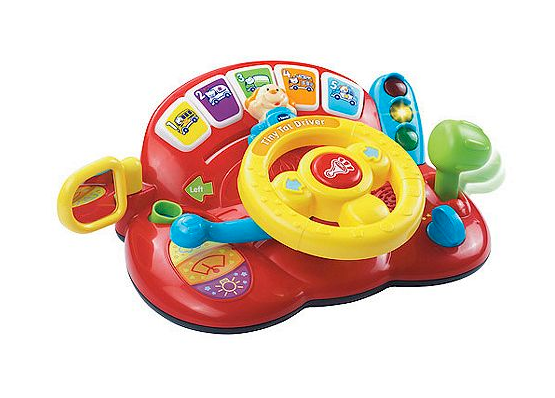 Christmas Present Ideas For Kids