'Get Out' actor Daniel Kaluuya offered a measured but firm response on the Oscars red carpet, when one journalist claimed the film "ticks a lot of boxes".
It's been an exciting 2018 so far for Daniel, having been voted the Rising Star at this year's Baftas, as well as receiving his first ever Academy Awards nomination for his leading role in 'Get Out'.
While being interviewed on the Oscars red carpet on Sunday night (4 March), Daniel faced a rather awkward question from a reporter from Sky, who noted that the film's racial themes "tick a lot of boxes in some ways".
By way of response, Daniel winced, noting: "We're not boxes, though. Articulating the black experience isn't a box. We're articulating our truth. We're human beings."
It wasn't long before Twitter users began passing comment on the uncomfortable red carpet question, praising Daniel in particular for the way he handled the moment:
In addition to his critically acclaimed performance in 'Get Out', Daniel is also one of the stars of 2018's biggest box office hit so far, 'Black Panther'.
Before making it big in the world of cinema, Daniel previously had notable roles in the British TV shows 'Black Mirror' and 'Skins'.
His role in 'Get Out' bagged him his first ever Oscar nomination, going up against Gary Oldman, Timothée Chalamet (who he'd previously competed with for the Bafta Rising Star award), Daniel Day-Lewis and Denzel Washington in the Best Actor category.
Check out the full list of winners from this year's Oscars here.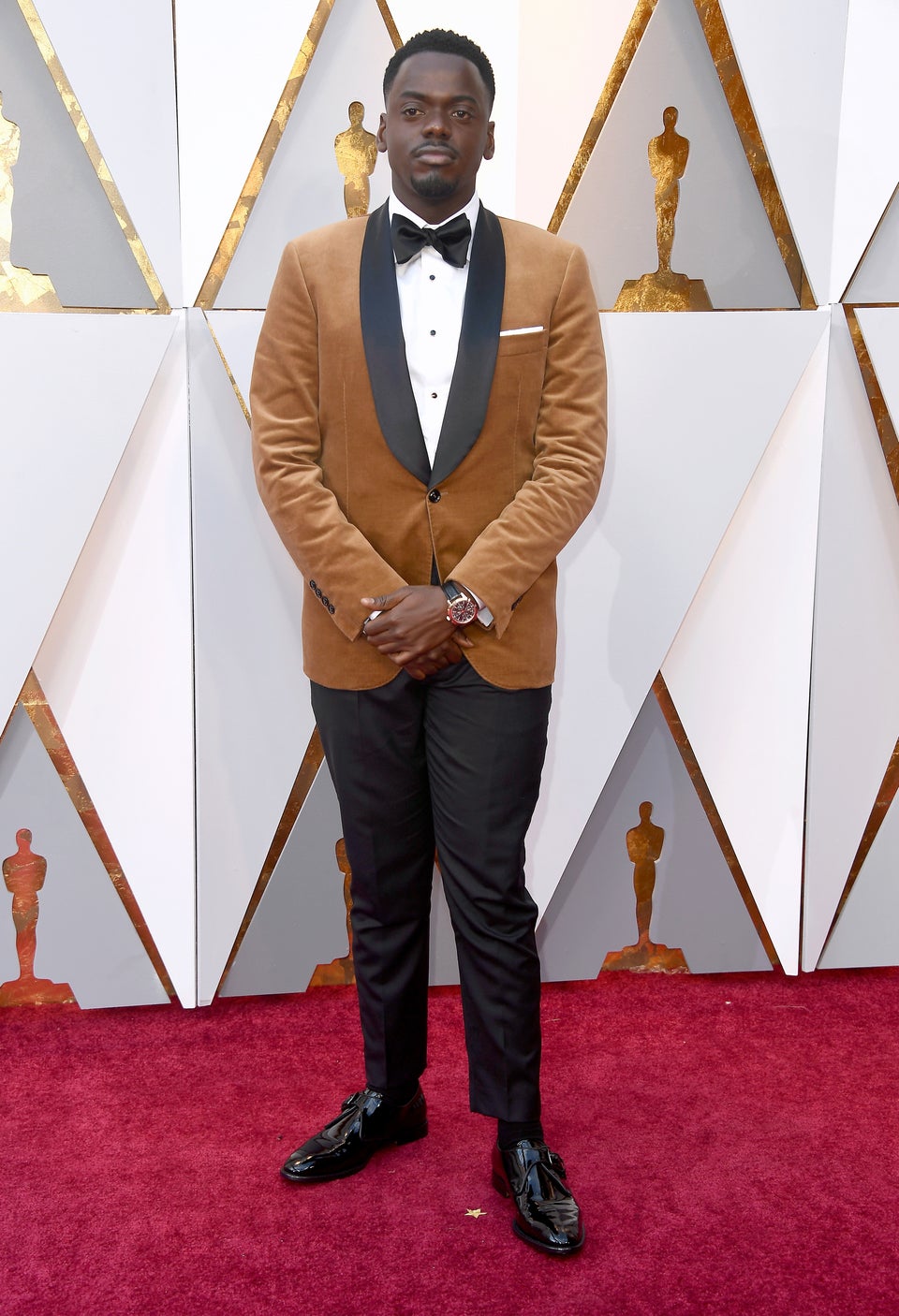 Oscars 2018 Red Carpet