Mhairi Black has slammed Westminster as an "all boys club", that is "so excluded from reality, it's unbelievable", during an interview with columnist Owen Jones.
The SNP MP opened up about her experience of the Commons and said she is still taken aback by how "patronising" and "sexist" people in the institution are.
Black added that "Scotland will definitely get its independence and when it does a socialist society is much more likely."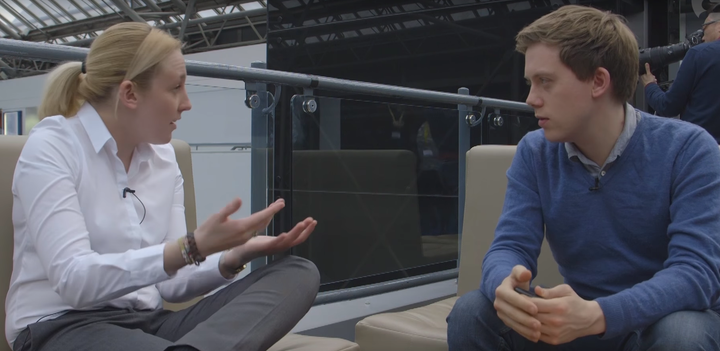 The MP for Paisley and Renfrewshire South said she was surprised that her preconceptions of the institution were true, and revealed the barriers she faces as a politician.
"All the things that I fought for and argued for during the referendum and during the General Election have unfortunately turned out to be totally true.
"It's a complete boys club - totally. If you want to talk barriers into politics I cover quite a lot of bases. I am young, female, gay and SNP - so we're hardly the most popular down in Westminster.
"But even when I'm there I'm taken aback by in the first instance how patronising some folk are and in the second instance how sexist people are, and it's subtle sexism."
Black claimed that Westminster was a "totally defunct institution" that "allow tradition to rule over reason".
The politician also said she would choose an "independent Scotland" over a "Britain with a government lead by someone with the same politics as Jeremy Corbyn".
The 21-year-old, who was speaking to Jones during the annual SNP Spring Conference in Glasgow, said she'd choose Bernie Sanders over Hillary Clinton and claimed that she's "absolutely terrified of Donald Trump", comparing the situation to "Germany in the 1930's".