Labour Party leadership contender Owen Smith is hitting the road in a last ditch attempt to pick up a few votes, and he's even got his own battle bus for the journey.
Unfortunately, the picture of his new vehicle was barely online for a few minutes before people started noticing something unfortunate about the choice of photograph they blew up on the side of the coach.
Yeah, it does look a bit like that.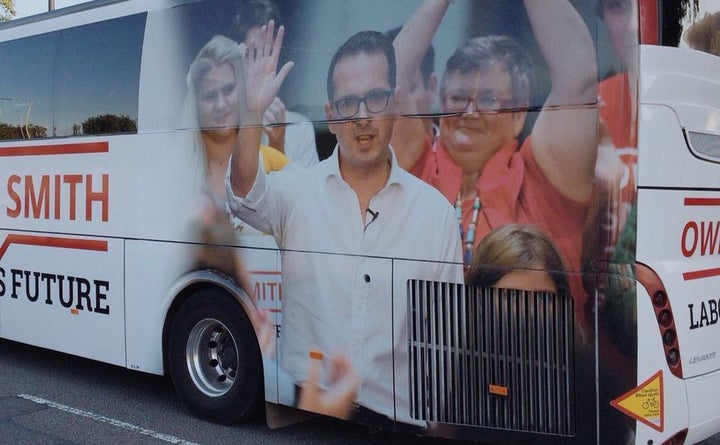 Lots of people have been noticing...
And, sadly, this isn't even the first time we've had mental images of Owen Smith engaged in sexual acts thrust upon us during the Labour leadership race. First he had a chat on morning TV about how he "doesn't need to use viagra," and then there was the whole "29-inch penis" debacle.