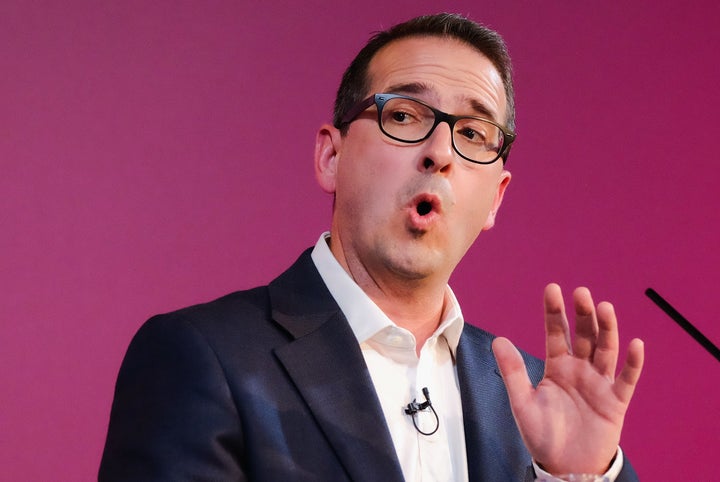 Owen Smith has been jeered and heckled at a leadership hustings for defending "sexist" comments by saying they were "decontextualised" and misinterpreted.
Labour members at a women's hustings reacted to Smith's defence with cries of disbelief and shock, with one branding him "out of touch" with women's equality policy.
Georgie said his history of using "deeply gendered, violent and aggressive [language] towards women" would mean she could never vote for him.
"Owen, you said you think Jeremy is out of touch with the country. Well I feel comments you've made about women suggest that actually you're out of touch with women's equality and feminist issues in the 21st century.
"A lot of comments you've made are deeply gendered, quite violent and aggressive towards women - things that you wouldn't say about men: 'Smashing' Theresa May 'back on her heels'; putting a gob-stopper in Nicola Sturgeon's mouth; silencing women; saying that you were normal in comparison to Angela Eagle.
"All of this has been deeply offensive and concerning, and when women have raised it and said it's an issue, you write that off as banter and say we should learn to take a joke.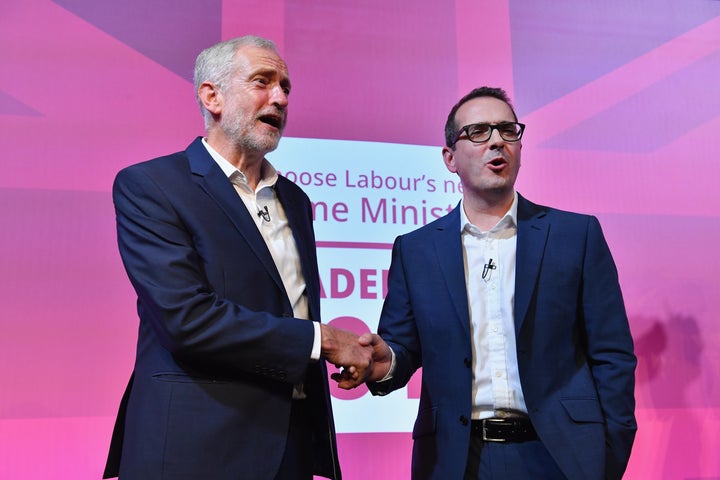 "Well, that's the response we get every day in our workplaces, our university campuses, our schools, when we raise issues of misogynistic, sexist and sexual jokes that demean and objectify women.
"I couldn't support someone as leader who says that and it's really out of touch."
She also called on Smith to apologise for the gob-stopper remark after his refusal less than 24 hours later.
But the ex-shadow work and pensions secretary defended his comments by saying he was not sexist in "any shape or form" and accused his detractors of "painting" his remarks in an unfavourable light.
"It has been the most mortifying experience for me in this contest to have been painted as sexist because it's the last thing I am," he told women Labour members.
"In truth, some of the things you said reflected the way in which some phrases I used, either in a tweet or speech, have been decontextualised and repeated in order to portray me as being sexist."
Smith was interrupted for claiming he wasn't thinking of May as a woman when he made the comment he has since apologised for about "smash[ing] her back on her heels".
Another member heckled him, saying: "But she is a woman."
The Pontypridd MP responded that it was an "ugly phrase" and one he had repeatedly apologised for.
"To extrapolate from that that i am a sexist is untrue," he said, pointing to the support of senior female colleagues Kate Green, Heidi Alexander and Lisa Nandy, all three of whom co-Chair his leadership campaign.
"I've never suggested that women should be seen and not heard, which is how some of the other things I've said have been interpreted," Smith said. "All I can do is apologise for any offence that's been caused by any of the things i've said."
SEE ALSO:
Popular in the Community