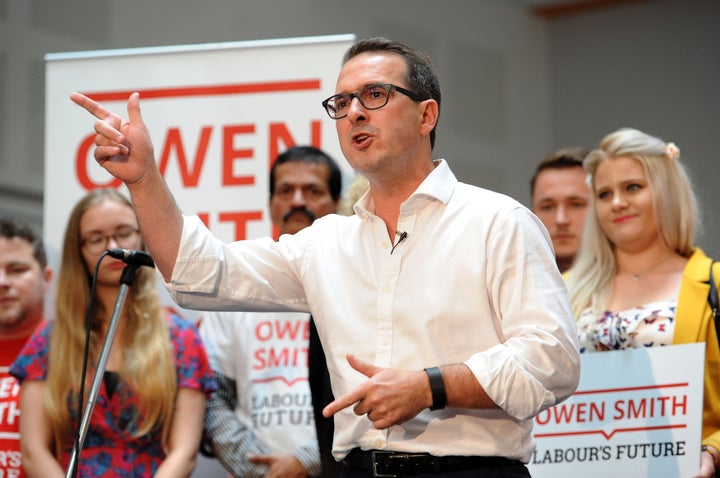 Article originally published 22/07/2016: due to a technical issue this article may have resurfaced for some readers, and the original publish date may not have been visible.
Labour risks being "consigned to history" under Jeremy Corbyn's leadership, his rival for the party leadership, Owen Smith, will warn today.
The former Shadow Work and Pensions Secretary is to say a "disastrous split" would be a "betrayal" of the labour movement in his first campaign visit to the People's History Museum in Manchester today.
Despite the party boasting around 500,000 members Labour's poll rating has plummeted across the UK.
Today, Smith will address the crisis in the party and argue he is the man who can unite Labour.
"The Labour Party is Britain's greatest force for social justice, but we could be consigned to history if we continue along this path to a disastrous split.

"If we don't pull ourselves back from the brink, unite and start acting like a team we are at risk of falling apart. I can't stand by and watch that happen, it would be a betrayal of the labour movement's history and heritage of working together to secure power in order to improve people's lives.

"I am the right person to unite this party, with a radical vision for Labour's future. A key part of that vision for Labour's future must be to show that we not only understand the struggles people face, but have the passion, energy and ideas to give them hope for the future.

"I don't want us to be defined by our history, I want us to make history. So over the course of this campaign, I will be setting out radical ideas to tackle the issues that impact on millions of British people, like low pay, exploitation of workers and job insecurity."
In response to Corbyn's comments, the Association of the British Pharmaceutical Industry said the pharmaceutical industry invests more than £88 billion a year into research and development in order to bring new medicines and vaccines to patients to fight disease.
"Clearly the taxpayer could not replace the world-wide investment made by industry in researching new medicines. Collaboration between industry researchers, academics and clinicians in the development of medicines for patient benefit is hugely important.

"We agree that we need sustainable financial solutions for the NHS. Medicines represent only around 10% of NHS spend and in the UK our health service is amazingly efficient at using cheaper generic medicines.

"However, it's vital that patients get the most appropriate treatment, guided by their doctor. Our industry is working alongside the NHS to support patients' access to new medicines - and a sustainable health service - by getting the right medicine to the right patient at the right time."
READ MORE: