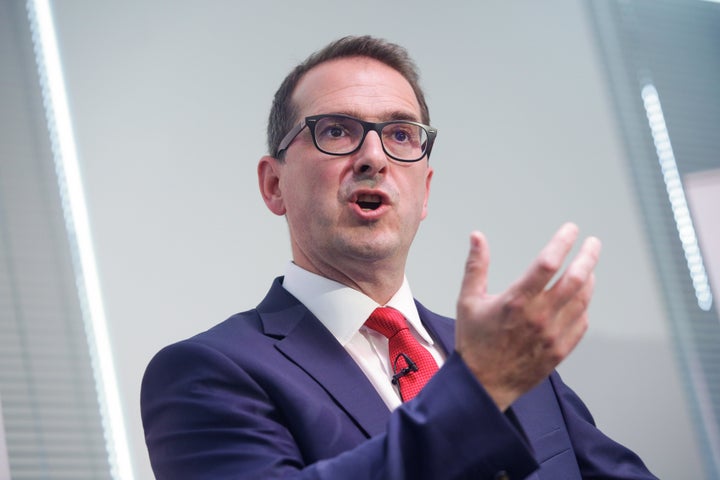 Labour leadership contender Owen Smith will today pledge a pay boost for five million workers by offering "a real living wage" to all employees over 18.
In a keynote speech, Jeremy Corbyn's challenger will declare that he would offer the "biggest boost to living standards for a generation" if he became Prime Minister.
Under a package of radical plans to improve pay and conditions, Smith will propose a Labour government would increase the national minimum wage in line with the Living Wage Foundation's recommendation, rather than the Tories' own version of it.
George Osborne's 'national living wage' that kicked in this April set the minimum hourly rate at £7.20 - only for workers over 25.
But Smith will say Labour would enforce both a higher rate of £8.25 an hour and pay it to everyone over 18 - delivering an instant pay rise for all workers on low wages, young and old - if there was a snap election before May 2017.
Interviewed by HuffPostUK ahead of the announcement, the former Shadow Work and Pensions Secretary also revealed that he would reverse Universal Credits cuts for the self-employed.
In yet another attempt to move on from Osborne's legacy, Theresa May on Tuesday vowed to oversee a "proper industrial strategy that will see British workers getting a pay rise".
But in a HuffPostUK interview - to be published on Wednesday - Smith said that May had shown no real desire to tackle the stagnant wages issue that had grown up over both Tory and Labour governments.
"She's absolutely not going to take the big reforms that are required to the Labour market in order to shift the scales of power back in favour of individuals and people against big corporations and against other vested interests," he said.
"And there's the irony of course, a party that preaches freedom and individual liberty is presiding over a massive erosion of liberty and individual freedom because people are becoming once more wage slaves."
In his speech in Milton Keynes, Smith will say that he would introduce a "proper living wage" to help those suffering in-work poverty.
A rise to the real living wage in April 2017 would deliver an immediate pay rise of £5,369 to those aged 18-20. For those aged 21-25 the rise would be £2,821, and for workers over 25 a boost of £1,911.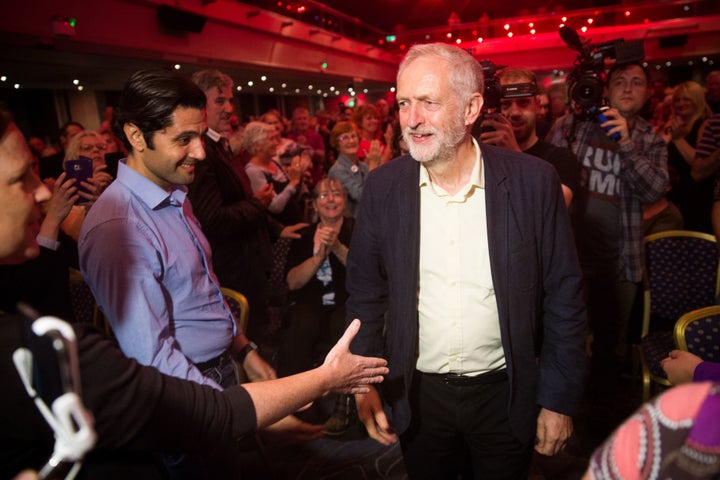 Smith, who unveiled a 'workers' manifesto' on Tuesday, will also pledge to transform the Low Pay Commission into a Living Wage Delivery Unit.
It will be tasked with recommending pay increases and ensuring companies don't get around paying the new living wage by reducing overtime or other perks.
He would also establish a 'High Pay Commission' to force mandatory reporting of company pay ratios and to consult on the introduction of maximum pay ratios between the top earners and average earners for private sector providers of public services, for example Capita and G4S.
In a clear bid to win over trade unionists as well as party members, Smith would also pledge a "revolution" in workers' rights, repealing the Trade Unions Act, scrapping employment tribunal fees and banning zero hour contracts.
He will say that for the last six years British workers have experienced "a perfect Tory storm of falling wages, the watering down of workers' rights and cruel cuts to social security", resulting in the sharpest fall in living standards ever recorded for the low paid.
Aiming what appeared to be another jibe at Corbyn's lack of specific policy to date, he will say: "In the face of this onslaught, what's desperately needed is not more slogans, but a clear plan of action which offers solutions."
"So as the next Labour Prime Minister, I would introduce radical plans to deliver the biggest increase in living standards in a generation. I am committed to delivering a real living wage for everyone over the age of eighteen - ending the discrimination of those under 25."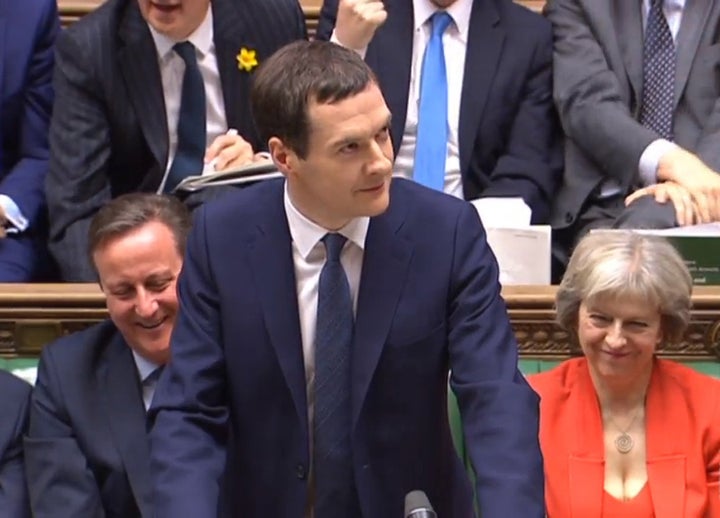 Smith's campaign said that the rise would be paid for by firms adjusting profits and pricing strategies, changing pay differentials and boosting productivity. They point out that in 2001, the adult minimum wage increased by 10.8% in a single year without an adverse impact on jobs.
In his interview with HuffPost UK, Smith said that he wanted to tackle the "deep-seated" structural problems on wages that have affected the UK over the past 30 years.
"Thirty years really when we've seen increased insecurity at work, lesser representation for workers and greater strength and flexibility for employers and capital if you like," he said.
"Labour has been weakened, capital has got stronger over a long period. But beyond the theory the net result of that is more and more people unable to buy their own homes, unable to live on the wages they earn from one job, having multiple jobs unable to provide for their children the things they'd like to be able to provide."
Revealing that he would also reverse more Tory benefit cuts, he added that the Conservatives had hit the self-employed 'White Van Man' sector of the job market.
"If the Tories really cared about the self-employed they wouldn't be slashing in-work support for the self-employed. The people who are hardest hit in Britain by the cuts to tax credits and universal credit are women and the self-employed," he said.
"So we should be reinstating those cuts to the allowance in Universal Credit they get before that's withdrawn. That central support from government in an era when wages are still too low, it's vital.
Tory new National Living Wage isn't making up for the cuts they've done elsewhere and they know it."
Related