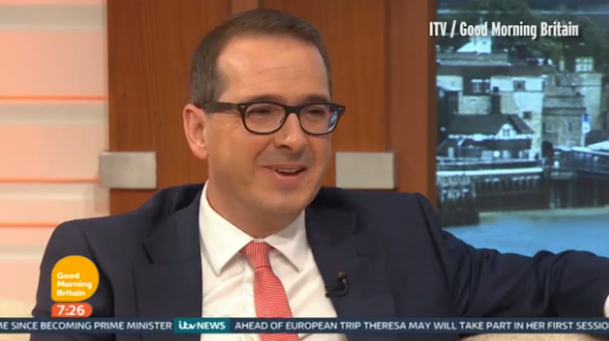 Owen Smith helpfully volunteered early this morning he has never taken Viagra and has never "needed" to.
The Labour leadership candidate, who faces a hard fight to topple Jeremy Corbyn, told ITV's Good Morning Britain he was like the "Duracell bunny" - when it came to campaigning.
As the leadership battle begins, Smith has been forced to deny he ever wants more private sector involvement in the NHS. Before entering politics, the Pontypridd MP worked for US drug firm Pfizer.
Presenter Piers Morgan asked Smith today whether he had tested the products while working at the firm. "That's for me and Mrs Smith to know about," Smith said, before adding: "That was a called a joke."
Having opened the door to the question, Morgan asked Smith:"Did you ever try Viagra?"
Smith replied: "No I haven't actually, I haven't needed it."
Yesterday Smith emerged as the sole challenger to Corbyn for the leadership of the party after Angela Eagle stepped aside from the contest.
Labour MPs, who recently overwhelmingly passed a vote of no confidence in Corbyn, hope having just one challenger will increase the chances of Labour members backing a new leader.
Smith also this morning admitted to an "embarrassing" mistake he made when working as a junior reporter on BBC Radio 4's Today programme when he phoned a police hotline to ask for a comment on a story - rather than the press office. "It was a mistake it was an error," he said. "We've all made mistakes as young men and women. It's not a mistake I would make now."
And speaking to Sky News, Smith tried to diffuse an argument over whether he was suggesting Eagle was not "normal".
"You said I was normal," he told presenter Eamonn Holmes. "I simply explained who I am. You got me in trouble by saying it." He added: "There are lots of versions of normal."