Owen Smith has slammed Jeremy Corbyn for his "complacent" response to allegations of sexist, anti-Semitic and homophobic abuse by his supporters.
The Labour leadership candidate took aim at his rival, saying he had failed to condemn hate speech from fans and "ignored" complaints - including from his own MPs.
"I think Jeremy's response to the charge that people have been abused... has been quite often to say 'Well, I'm abused too - the best thing to do is to ignore it'.
"I don't think that's the best thing to do - especially if you're leader of the Labour party. The best thing to do is to address it - that means stating clearly and publicly that you've got zero tolerance for it.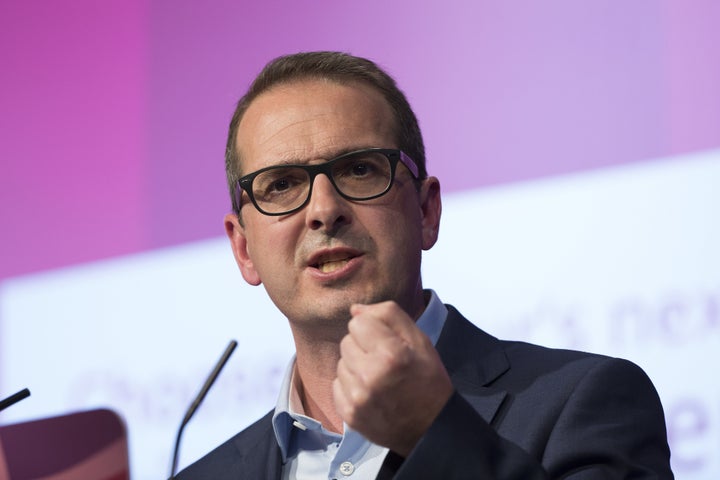 "He's been complacent about misogyny, anti-Semitic and homophobic abuse and I don't think he's been speaking out against those things and doing something about them. It's not enough to ignore it, you've got to address it."
Corbyn himself was quizzed the previous day on his response to Labour members directing abuse at his former shadow business secretary, Angela Eagle.
"If anyone who claims to be a supporter of mine is making homophobic remarks or homophobic abuse then they are wrong," he said.
"If anyone is acting in a homophobic way in the Labour Party, they are wrong. They will have no support from me whatsoever in doing that. I absolutely condemn it and they should be investigated for their behaviour."
Smith was also pulled up himself on criticism that he described himself as "nomal" at the outset of the leadership contest, a comment some claimed was a "homophobic slur" against then contender Angela Eagle, who is openly gay.
He explained the comment by saying he had been described as a "normal" person by a journalist on Sky News, and had simply repeated it to reaffirm the statement.
He recounted saying: "Yes I am normal, I live in my constituency" and added: "In no way shape or form was I implying that anybody who's got a different sexuality to me, or a different lifestyle or isn't married or doesn't have children is abnormal.
The Pontypridd MP also tackled Corbyn for defending taking up to £20,000 from Iranian state broadcaster Press TV.
"I don't know why Jeremy felt like he needed to take money of any of those appearances.. I think as MPs we're paid enough already."
Corbyn responded yesterday to being branded a "hypocrite" for criticising other countries' dire human rights record while taking money from the Iranian government.
He said accepting the thousands of pounds for appearing as a pundit meant he could challenge Iran's regressive human rights regime.
Popular in the Community